Swipe to the right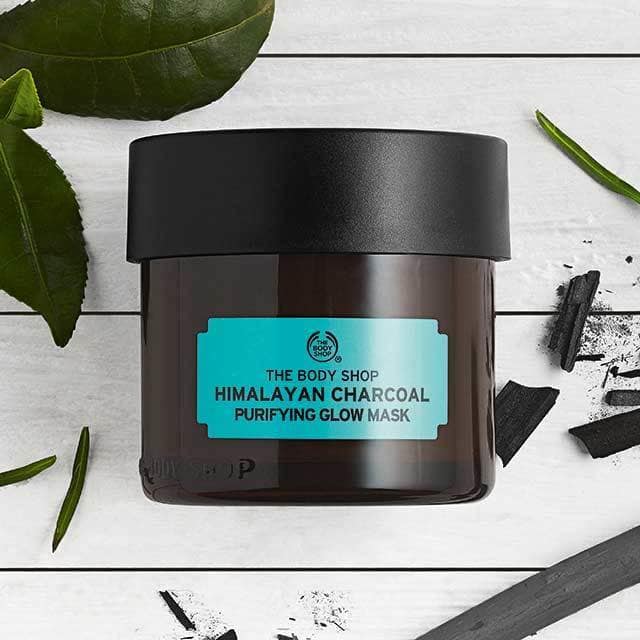 Beberapa tahun terakhir, segala jenis produk berbahan dasar activated charcoal alias arang laris di pasaran, salah satunya adalah produk kecantikan. Ya, banyak sekali kosmetik yang menggunakan bahan dasar arang dan diklaim bisa memberikan manfaat tersendiri untuk wajah seperti ampuh mengatasi jerawat serta mengangkat komedo. Dengan tampilannya yang unik dan warnanya yang hitam legam, sontak masker ini menarik perhatian pecinta kosmetik.
Bagaimana dengan Anda, pernahkan mencoba masker unik satu ini? Jika belum, yuk simak beberapa informasi mengenai masker charcoal berikut ini:
Bahan Pembuat Masker Charcoal
Masker charcoal bukan terbuat dari arang biasanya seperti yang dipakai untuk membakar sate. Namun yang digunakan adalah activated charcoal alias karbon teraktivasi yang dihasilkan dari proses pembakaran tempurung kelapa, sawit tua, bambu, maupun serbuk kayu. Nah, hasil pembakaran tersebut diproses sedemikian rupa untuk mengaktifkan senyawa yang ada di dalamnya dan bisa meningkatkan manfaatnya.
Meski baru terkenal beberapa tahun belakangan, activated charcoal sendiri sebenarnya telah lama dimanfaatkan dalam dunia medis untuk mengatasi keracunan. Zat karbon yang ada di dalam arang tersebut dapat menyerap kotoran dan racun hingga 100 kali dari bobot aslinya. Itulah yang menjadikan bahan ini dipercaya bisa mengangkat minyak, kotoran, dan juga sel kulit mati pada wajah secara maksimal.
Cara Kerja Masker Charcoal
Ada beberapa jenis masker charcoal yang beredar di pasaran. Yang pertama adalah jenis krim dan penggunaannya dengan dioleskan pada wajah. Jenis ke dua adalah masker berupa lembaran yang cukup ditempelkan pada wajah selama beberapa menit. Kandungan activated charcoal di dalam arang tersebut akan mengangkat kotoran dan minyak yang terdapat di dalam pori-pori kulit. Masker jenis ini dianggap sangat baik untuk jenis kulit berminyak, berjerawat, dan berkomedo.
Penelitian juga membuktikan bahwa activated charcoal adalah bahan yang sangat aman untuk digunakan langsung pada permukaan kulit. Bahkan bentuk paling murninya sekalipun tidak akan menimbulkan efek negatif untuk kulit Anda.
Mengurangi Rasa Sakit Saat Mengelupas Masker Charcoal
Beberapa jenis masker charcoal memiliki konsistensi yang sangat kental, sehingga ketika dioleskan ke wajah akan membentuk lapisan serupa plastik. Saat kering, lapisan ini akan melekat erat pada wajah dan seringkali terasa sakit saat dikelupas. Terlebih lagi jika Anda memiliki rambut halus pada wajah, maka rasa sakit yang terasa akan semakin kuat.
Untuk mengurangi rasa sakit tersebut, Anda sebaiknya hanya menggunakan masker charcoal di bagian wajah yang berkomedo, seperti dahi dan hidung. Sedangkan bagian pipi yang cenderung tidak berkomedo dan memiliki lebih banyak bulu halus, sebaiknya tidak perlu diolesi dengan masker charcoal. Setelah memakai masker charcoal, sebaiknya bilas wajah untuk menghilangkan kandungan bahan lain yang mungkin masih melekat di wajah.
Hasil Penggunaan Masker Charcoal
Hasil pemakaian dari masker ini berbeda pada setiap orang. Namun rata-rata, pengguna masker charcoal merasa wajahnya lebih ringan dan kesat usai mengaplikasikan masker. Banyak juga yang merasa lega karena masker charcoal ini sangat efektif untuk mengangkat komedo yang biasanya susah dikeluarkan.
Sedangkan masker charcoal dengan tambahan bahan lain juga memiliki efek yang beragam, misalnya saja bisa mencerahkan wajah, mengurangi kandungan minyak, maupun membantu menjaga kekenyalan kulit wajah.
Untuk Anda yang ingin melakukan perawatan berbeda pada kulit wajah, tak ada salahnya mencoba masker charcoal ini sekarang juga! Silahkan kunjungi www.thebodyshop.co.id atau kunjungi store The Body Shop terdekat untuk mengetahui informasi produk, maupun promo lainnya dari The Body Shop. Coba juga produk masker wajah The Body Shop yang lainnya ya!