SECRET SANTA
Make someone feel special with one of our gorgeous gifts. Discover our cruelty-free Secret Santa gifts this festive season! Give them everything they need to switch up their look in seconds. Looking for a secret santa gift, explore our selection of festive picks to surprise and delight this season with our best beauty gifts. Looking to keep it within budget? We've got you covered with the perfect small Secret Santa gifts for everyone to love.
GET YOUR CHRISTMAS CARD NOW!
For every purchase of Christmast gift get a special greeting card of your choice to complement your gift for your loved ones! Promo period 6 -25 December 2017
GENERAL
HAPPY HOLIDAY
You are SPECIAL, you are UNIQUE: may your HOLIDAY be also as special and unique as you are!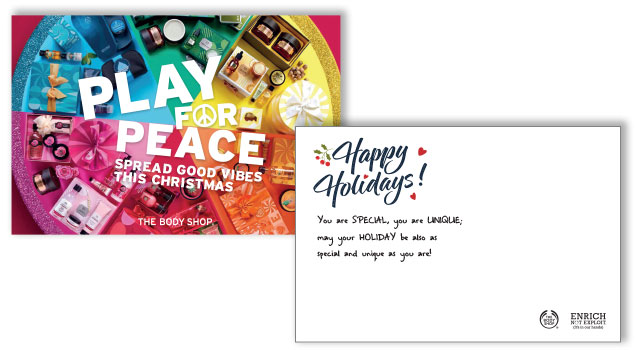 FAMILY
Christmas is about FAMILY.The very core of what makes the holiday special isthe LOVE that we share and show to each other.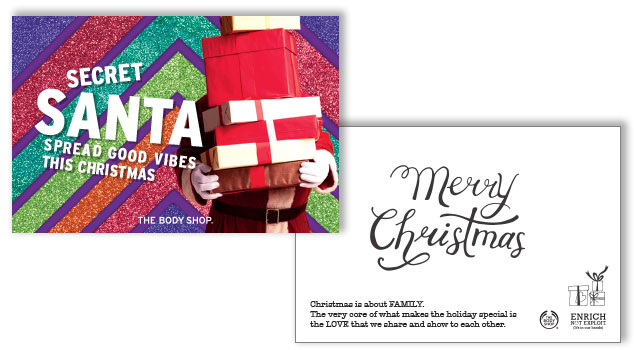 FRIEND
My Dear Friend
I'm wishing you all the blessings of a wonderful CHRISTMAS and I hope you feel all the JOY and PEACE during this holiday season.