END MENSTRUAL SHAME
MENSTRUATIONS ARE NORMAL
SOCIETY IS STRANGE
Yuk, sudah waktunya kita bersuara dan #DropThePWord untuk mengakhiri rasa malu akan menstruasi dengan sebuah percakapan, jadi ayo bergabung bersama kami untuk berkomitmen memulai perubahan ini.
BAGAIMANA KAMU BISA BERKONTRIBUSI?
Untuk bisa mendobrak pemikiran luas bahwa menstruasi adalah hal yang tabu, kita harus berani membiasakan diri untuk membicarakannya secara lebih leluasa. Tujuannya adalah agar perempuan-perempuan di seluruh dunia dapat lebih merasa percaya diri tentang apa yang terjadi secara alami dalam tubuh mereka, dan kamu bisa ikut membantu! Perubahan dimulai dari diri kita masing-masing, tidak peduli siapa kamu. Caranya simpel! ???
Make a pledge! Ikut dan buat janji pada dirimu sendiri, cek daftarnya di sini
Ikutan hype #dropthepword
di Instagram!
LET'S END MENSTRUAL SHAME TOGETHER!
Ikut aku menjadi bagian dari gerakan End Menstrual Shame dengan mengambil komitmen-komitmen ini!
Ikut ambil 5 komitmen dan keinginan untuk mendukung gerakan perubahan ini. Setiap perubahan kecil akan memberikan dampak yang besar. Bersama-sama kita bisa mengubah persepsi tentang menstruasi!

2. SEBARKAN DI MEDIA SOSIAL!
Waktunya menantang rasa malu terhadap menstruasi!

Ungkapkan #dropthepword versimu di Instagram atau media sosial lainnya untuk meningkatkan awareness, menginspirasi sekitar, atau sesimpel membuat ruang untuk membicarakan menstruasi di publik. Let's end menstrual shame!

#DROPTHEPWORD
This is what menstruation pride looks like. See how people around the world are using their platform to fight to end menstruation shame. Don't forget to tag @thebodyshop in your post when you #dropthepword.
WHAT IS MENSTRUAL SHAME?
Kamu pernah menyembunyikan pembalut saat menstruasi di sekolah atau kantor? Atau sudah ahli dalam seni membungkus pembalut bekas supaya nggak ketahuan anggota keluarga laki-laki di rumah? Adanya tekanan untuk melakukan hal-hal seperti ini adalah bukti nyata bahwa rasa malu dan jengah terhadap menstruasi masih ada. Bahkan, di beberapa tempat, perempuan yang sedang menstruasi tidak diperbolehkan untuk melakukan aktivitas dalam komunitas.
Kurangnya edukasi dan stigma sosial yang kurang baik terhadap menstruasi seakan membatasi perempuan untuk bisa tetap beraktivitas seperti biasa. Survei membuktikan bahwa 81% perempuan di dunia mengaku lebih enggan beraktivitas ketika sedang menstruasi. * 1 dari 5 perempuan mengaku bahwa ia merasa kotor atau menjijikan ketika mengalami menstruasi.
PERIOD 101 WITH GYNAE GEEK
Kami bertanya pada Gynae Geek, alias Dr. Anita Mitra, untuk menjelaskan segala hal tentang menstruasi. Ini bisa jadi guide andalanmu...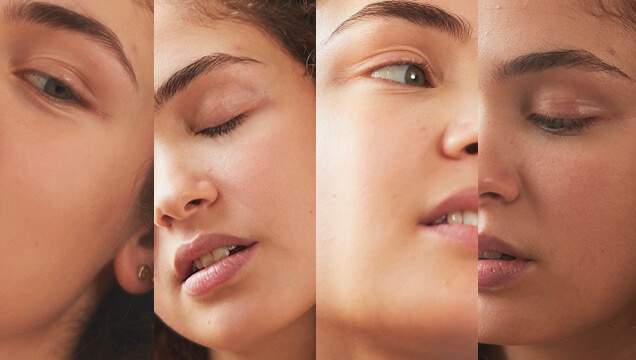 SKINCARE TIPS FOR YOUR MENSTRUAL CYCLE
Pernah gak sih bertanya-tanya kenapa kamu berjerawat di tempat yang sama setiap bulan?
MY PERIOD. MY STORY
Kami meminta The Body Shop staff dari seluruh dunia untuk berbagi tentang pengalaman pribadinya tentang menstruasi...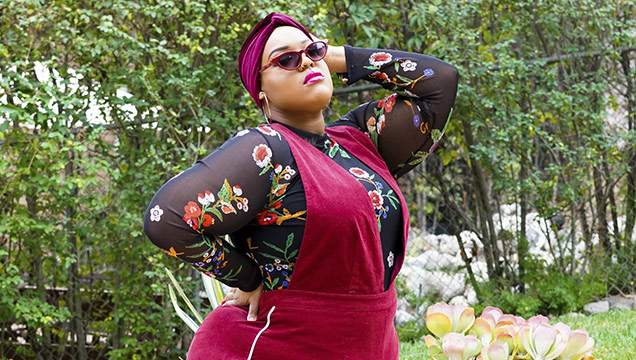 LATEST NEWS FROM THE CAMPAIGN
Yuk, ikuti perkembangan dari campaign kami untuk mengakhiri persepsi bahwa menstruasi adalah hal yang tabu