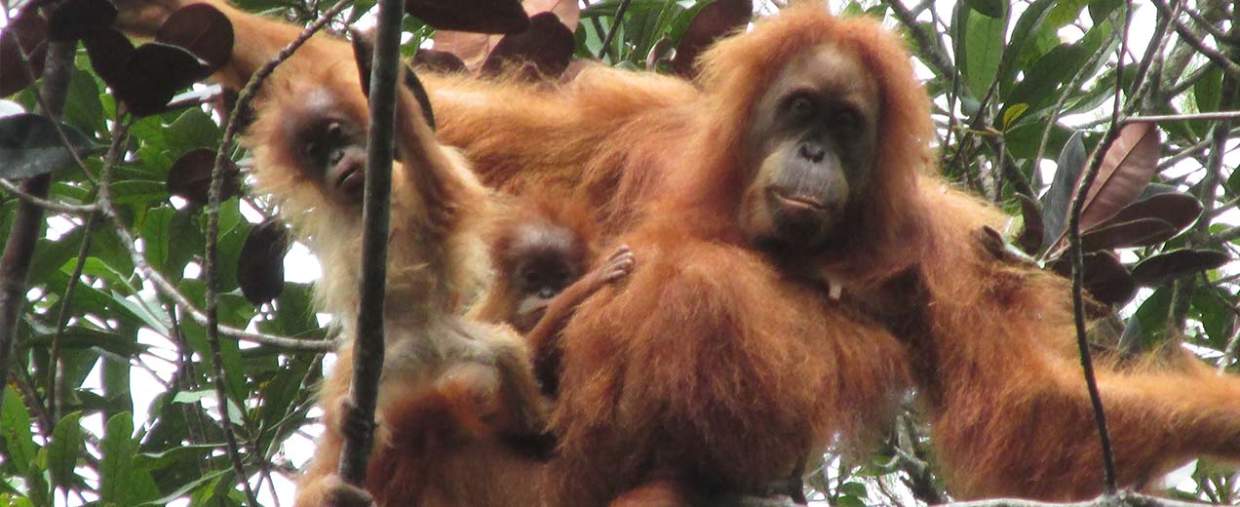 Together, we've been building wildlife corridors to protect endangered creatures and restore rainforests
Tanggal 20 Mei 2018 di kawasan hutan Batang Toru - Tapanuli Utara, Dua orang staf Sumatran Orangutan Conservation Programme (SOCP) yang berbasis di pos pemantauan hutan Batang Toru di Tapanuli, Andayani Oerta G dan Ulil Amri Silitonga, menemukan orangutan Tapanuli betina dengan dua bayi orangutan. Dua staff SOCP melihat ibu orangutan Tapanuli dengan dua bayi pada saat yang bersamaan terasa sangat menakjubkan. Si kembar tampak sangat mirip dan berukuran hampir sama, tetapi salah satunya cukup berani sementara yang lainnya tampak sangat pemalu dan selalu ingin dekat dengan ibunya. mereka pertama kali melihat mereka pada pukul 14.30 sekitar 15m di atas pohon dan berhasil melihat sampai sekitar pukul 15.40 ketika ibu mulai pindah dengan bayi yang menempel di setiap sisi. Akan sangat menarik untuk melihat bagaimana ibu ini melahirkan si kembar. Sejauh ini dia terlihat melakukan pekerjaan luar biasa. Kami bangga dapat ikut serta mendukung upaya pelestarian di hutan dengan keanekaragaman hayati yang besar ini. Orangutan Tapanuli kembar yang baru ditemukan ini memberi kita semua di The Body Shop dorongan semangat untuk terus meningkatkan kesadaran dan dukungan untuk hutan Batang Toru sehingga spesies yang baru ditemukan ini akan berkembang.
Sejak pertengahan tahun 2016 hingga 2017,donasi customer yang terkumpul untuk program Bio Bridges Batang Toru sebesar Rp 1.823.077.029 telah diserahkan oleh The Body Shop® Indonesia kepada Yayasan Ekosistem Lestari yang diwakili oleh Direktur Sumatra Orangutan Conservation Programme Yayasan Ekosistem Lestari (SOCP- YEL), Ian Singleton.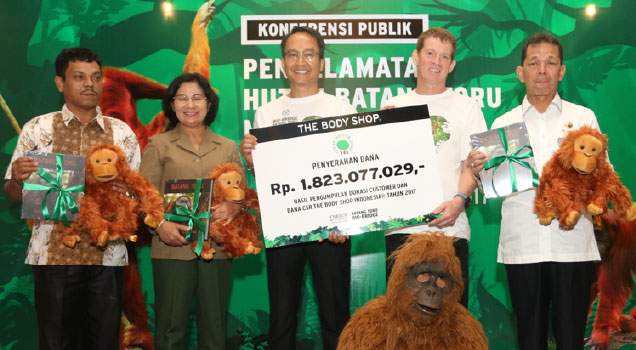 WHY WE'RE BUILDING BRIDGES WITH NATURE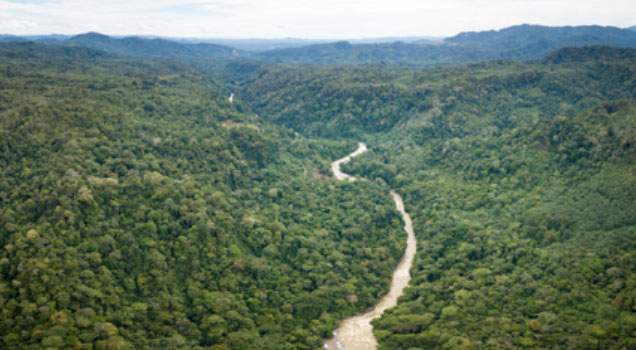 Hutan hujan dan para satwa yang hidup di dalamnya merupakan anugerah bagi planet bumi, dan sudah menjadi kewajiban kita untuk melindungi mereka. Melanjutkan kesuksesan kampanye Bio Bridges di tahun 2016-2017 dan sebagai bagian dari komitmen kami untuk melindungi dan memperkaya planet bumi, tahun ini kami ingin meneruskan program kami bersama customer The Body Shop®.
Kami & customer The Body Shop® telah membangun Bio-Bridges untuk membantu melindungi hutan hujan. Bio-Bridges dipulihkan koridor satwa liar di dalam kawasan yang rusak yang membantu spesies yang terancam punah, yang memungkinkan mereka dan masyarakat lokal untuk hidup lebih lestari. Kami ingin Anda merasa nyaman di dalam dan luar, karena mengetahui bahwa Anda membantu memperbaiki mata pencaharian masyarakat lokal dan membantu hewan langka seperti Bitang, orangutan jenis Pongo Tapanuliensis yang ada di dalam hutan Batang Toru.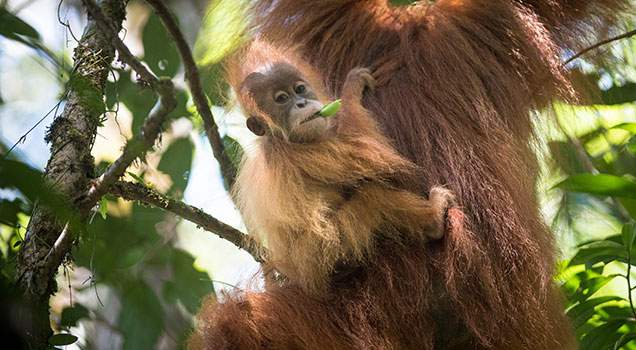 HOW YOU CAN SUPPORT THE PROGRAM
Dengan donasi Anda kami akan menjalankan rencana manajemen hutan untuk melindungi orangutan tapanuli yang populasi hingga kini hanya kurang dari dari 800 individu dan bertahan hidup hanya dengan habitat tersisa seukuran 1.100 km2, orangutan Tapanuli kini menjadi salah satu spesies kera besar yang paling terancam punah di dunia.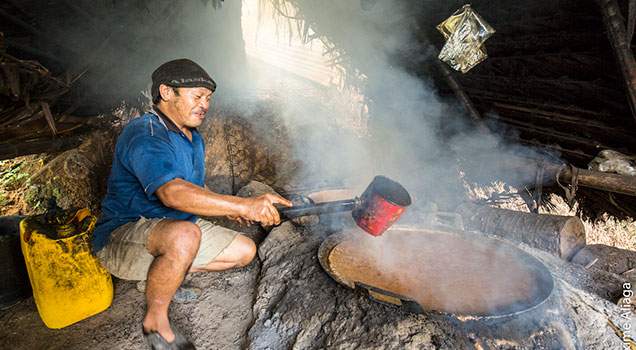 Selain melindungi orangutan Tapanuli, kami juga akan membantu kehidupan masyarakat lokal untuk tetap bisa melanjutkan kehidupannya secara lesatari di kawasan sekitar hutan Batang Toru.
Orangutan Land Trust dan Yayasan Ekosistem Lestari memfokuskan diri dalam mendukung pelestarian, restorasi, dan perlindungan hutan-hutan yang menjadi rumah bagi orangutan. Tujuan utamanya adalah untuk memastikan bahwa terdapat area-area di hutan yang aman untuk orangutan dan spesies lainnya agar tercipta ekosistem yang sehat dan terlindungi.