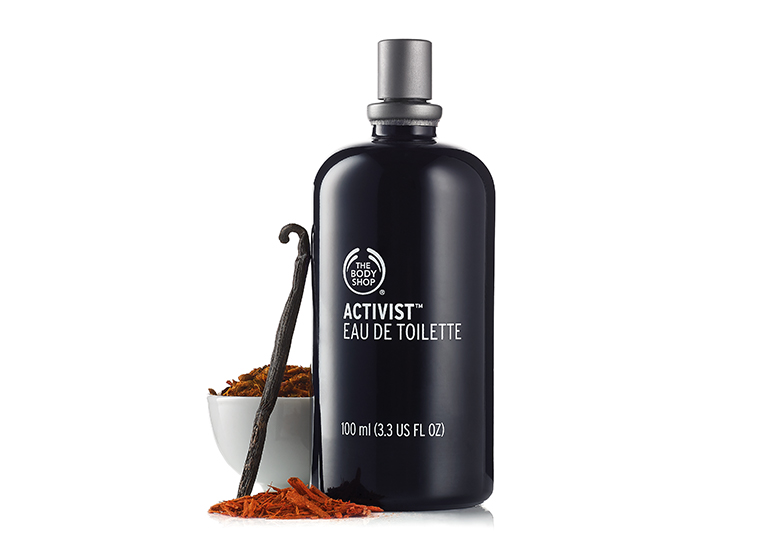 Tak seperti perempuan, kaum pria memang tidak memiliki pilihan yang luas dalam produk perawatan tubuh. Maka dari itu, parfum menjadi salah satu produk yang paling diandalkan untuk berbagai suasana. Dengan wanginya yang khas, parfum bisa menjadi senjata seorang pria supaya tampil lebih percaya diri. Wangi parfum sendiri sangat beragam dan bisa disesuaikan dengan karakter pemakainya. Namun pada umumnya, parfum pria memiliki aroma yang maskulin dan sangat kuat.
Tak hanya bisa meningkatkan kepercayaan diri penggunanya, parfum ternyata juga memiliki fungsi lain yakni untuk menarik perhatian lawan jenis. Percayalah, wajah yang tampan saja tidak akan membuat kaum hawa tergoda. Dari sekian banyak jenis parfum yang beredar di pasaran, terdapat beberapa aroma parfum pria yang terbukti sangat disukai wanita, berikut daftarnya:
Parfum dengan Aroma Kayu-Kayuan
Parfum dengan aroma woody atau kayu-kayuan termasuk salah satu jenis aroma parfum pria terbaik yang paling enak serta banyak digunakan para pria. Dengan aroma yang maskulin, parfum jenis ini mampu memberikan kesan karismatik dan hangat pada pemakainya. Anda bisa menemukan aroma ini pada Activist™ Eau de Toilette, salah satu parfum pria terbaik dari The Body Shop yang kami rekomendasikan. Dengan percampuran woody dan citrus dengan bahan dasar yang beraroma spicy. Parfum ini mampu memberikan kesan yang menarik tanpa terasa berlebihan. Itulah mengapa Activist™ Eau de Toilette tergolong dalam parfum pria yang disukai wanita.
Parfum dengan Aroma Cendana
Aroma cendana juga menjadi salah satu pilihan para pria. Dengan sensasi aroma yang segar dan bersih, perpaduan dari vetiver dan kayu cendana banyak disukai untuk penggunaan sehari-hari. Dibanding jenis lain, perpaduan kedua bahan ini menciptakan aroma yang lembut namun tetap hangat. Anda bisa mendapatkan perpaduan aroma cendana pada The Body Shop White Musk® For Men Eau de Toilette. Wanginya membuat parfum ini termasuk parfum pria yang disukai wanita, sehingga dijamin akan membuat pasangan Anda lebih betah berlama-lama bersama Anda!
Parfum dengan Aroma Tembakau
Kalau Anda menginginkan aroma parfum pria yang kuat namun tidak membosankan, maka rekomendasi parfum pria dari kami adalah The Body Shop Red Musk™ Eau de Parfum. Parfum pria yang disukai wanita ini terbuat dari campuran musk, cinnamon dan tobacco sehingga menghasilkan aroma yang unik dan maskulin. Wewangian satu ini juga tergolong tahan lama saat dipakai karena aromanya yang bold.
Parfum dengan Aroma Rempah
Hmm, para pria petualang cocok sekali menggunakan The Body Shop Arber Eau De Toilette yang memiliki wewangian khas rempah. Aroma parfum pria ini terbuat dari bahan-bahan parfum pria terbaik seperti coriander, mint, watermelon yang dipadukan dengan sandalwood, vetiver dan tonka bean. Parfum yang satu ini benar-benar cocok untuk Anda para pria yang memiliki jiwa petualang.
Parfum dengan Aroma Citrus
Jenis lain aroma parfum pria yang disukai wanita adalah citrus. Kesegaran buah ini bisa Anda dapatkan dalam parfum Kistna Eau de Toilette yang juga menggunakan campuran bahan lain seperti bergamot, lemon, orange, thyme, dan cedarwood. Wanginya yang lembut dan mempesona membuat para pria terkesan lebih hangat dan gentle.
Nah, kalau Anda sudah menemukan parfum yang sesuai dengan karakter berdasarkan rekomendasi parfum pria yang kami berikan, perhatikan juga cara pemakaiannya. Sebaiknya parfum tidak disemprotkan ke baju namun langsung ke tubuh supaya wanginya bercampur dengan aroma alami tubuh Anda yang menghasilkan bau khas. Anda juga lebih baik memakai parfum di titik-titik yang menjadi pusat aliran darah tubuh, misalnya pergelangan tangan atau belakang telinga.