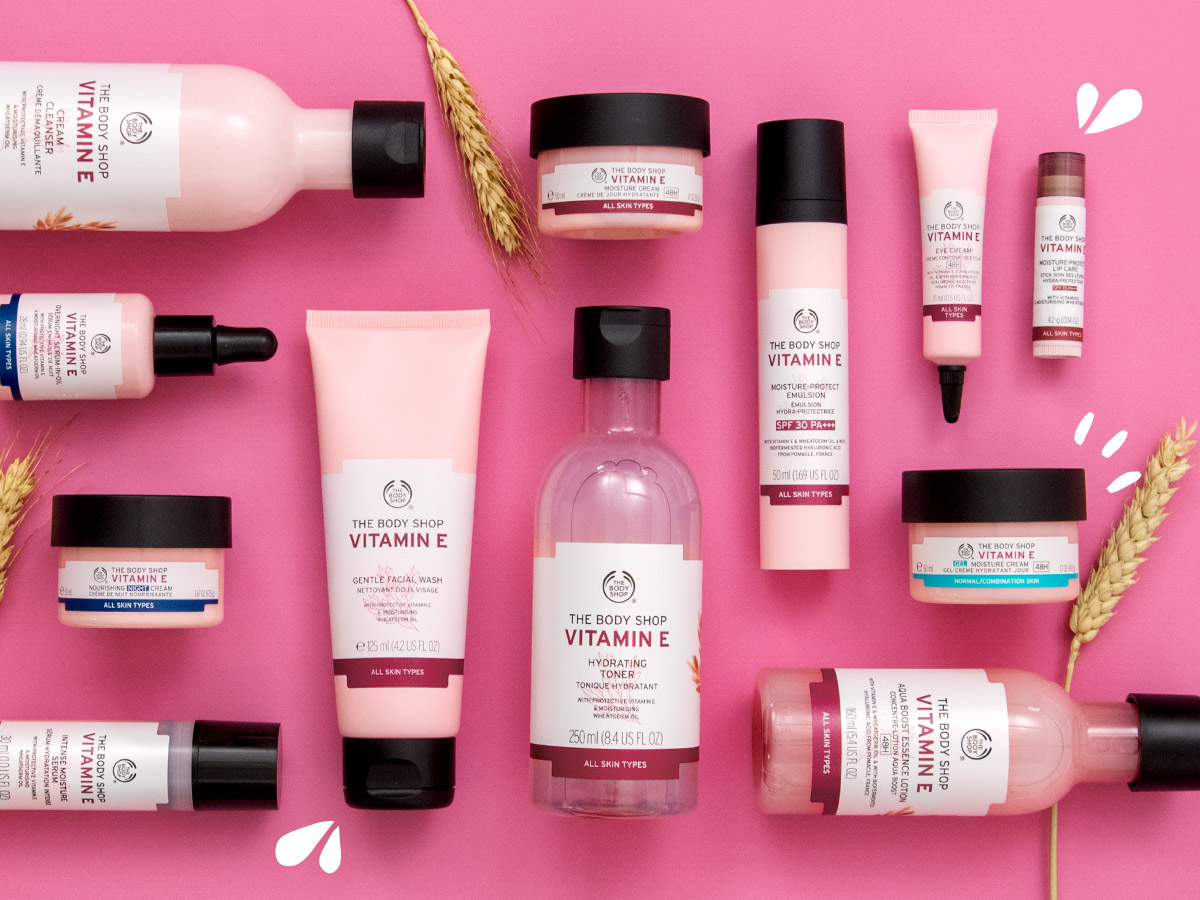 Beberapa jenis kulit wajah memerlukan perawatan yang tepat guna menjaga kondisinya dan meminimalisir keluhan. Salah satu jenis kulit yang memerlukan perawatan ekstra, yakni kulit kering. Kondisi kulit kering bisa disebabkan karena berbagai faktor. Beberapa di antaranya adalah faktor keturunan dan kurangnya asupan cairan, namun juga bisa terjadi akibat terlalu sering eksfoliasi, penggunaan produk perawatan yang kurang tepat, kekurangan asupan vitamin A dan C, atau bisa juga karena menggunakan sabun pembersih wajah dengan pH basa sehingga kulit menjadi kering. Beberapa cara merawat wajah kering berikut bisa dilakukan guna memperbaiki kondisi kulit wajah kering.
Cuci muka
Cara merawat wajah kering yang pertama adalah mencuci muka jangan terlalu sering. Cukuplah menggunakan pembersih wajah sebanyak maksimal 2 kali sehari. Hal ini dikarenakan ketika kulit terlalu sering mencuci wajah dapat menghilangkan minyak alami dari wajah Anda sehingga membuat wajah menjadi lebih kering. Selain itu, gunakan pembersih wajah khusus untuk kulit kering yang bertekstur krim atau balm. Pilihlah pembersih wajah yang lembut agar kulit Anda terhindar dari iritasi kulit yang bisa menyebabkan kulit semakin kering.
Pelembap
Biasanya perempuan hanya akan mengoleskan pelembap wajah jika ingin ber-make-up. Padahal, sebaiknya gunakanlah pelembap setiap kali dibersihkan. Kulit yang telah dibersihkan dan masih lembap sangat mudah menyerap produk kecantikan yang dioleskan. Kamu perlu juga memilih pelembap berbentuk krim yang memiliki kemampuan oklusif untuk mencegah penguapan kadar air dari kulit Anda. Sehingga ia bisa menjaga kelembapan pada kulit Anda.
Batasi eksfoliasi
Eksfoliasi menjadi salah satu rutinitas yang baik untuk mengatasi kulit wajah kering. Namun, bagi pemilik kulit wajah kering, sebaiknya tidak terlalu sering melakukannya. Sebaiknya, eksfoliasi dilakukan sekitar 1 minggu sekali atau maksimal dua kali. Eksfoliasi bertujuan untuk mengelupaskan sel-sel kulit mati, sementara kulit kering lebih cepat terkelupas daripada kulit berminyak. Pilihlah scrub yang cukup halus sehingga mencegah terjadinya iritasi.
Memperbanyak minum air
Salah satu cara merawat wajah kering adalah dengan memperbanyak mengonsumsi air. Pada dasarnya kulit kering disebabkan karena tubuh kekurangan cairan, sehingga membuat banyak sel dehidrasi dan menyebabkan kulit menjadi kering dan kehilangan keelastisitasannya. Jadi, sebagai tips untuk mengatasi kulit wajah yang kering, perbanyaklah minum air, karena asupan cairan penting bagi pemilik kulit kering guna menjaga kelembapan kulit.
Hindari begadang
Cara merawat wajah kering selanjutnya adalah hindari begadang. Hal ini dikarenakan, kebiasaan tidur larut malam bisa membuat kulit lebih kering dari biasanya. Kebiasaan tidur malam bisa memicu kantung mata dan garis-garis halus di daerah bibir dan mata. Jadi, sebaiknya tidurlah lebih awal sebagai cara agar kulit wajah tidak kering. Tidur lebih awal bisa menstimulasi metabolisme tubuh dan regenerasi kulit untuk bekerja lebih baik.
Hindari alkohol, kafein, dan rokok
Solusi kulit wajah kering yang lain adalah dengan berhenti merokok, kopi dan alkohol. Bahan yang ada dalam rokok, alkohol, dan kafein juga bisa merusak kulit. Ketahuilah jika alkohol dan kopi bersifat diuretik. Ini artinya, membuat Anda menjadi lebih sering berkemih dan menyebabkan dehidrasi. Kondisi dehidrasi bisa berdampak negatif pada kulit, yakni dan menyebabkan kulit lebih mudah kering dan timbul kerutan. Begitu pula dengan rokok yang bisa merusak kolagen kulit yang disebabkan adanya nikotin dan zat-zat beracun. Kolagen itu sendiri berfungsi untuk menjaga kulit agar tetap kenyal dan kencang. Bila mengalami kerusakan, maka kulit Anda pun akan terlihat lebih kendur dan timbul kerutan.
Batasi penggunaan produk yang bisa membuat kulit kering
Cara merawat wajah kering juga perlu menghindari penggunaan produk yang bisa membuat menjadi lebih kering. Beberapa produk yang sebaiknya dibatasi penggunaannya, yakni produk yang mengandung alkohol, pengharum, retinoid dan alpha-hydroxy acid (AHA).
Salah satu produk perawatan untuk kulit wajah kering adalah Vitamin E Night Cream dari The Body Shop. Produk ini merupakan pelembap wajah malam hari bertekstur krim yang menjaga kelembapan kulit. Diformulasikan dengan vitamin E, hyaluronic acid, wheat germ oil, dan Community Trade cocoa butter sebagai kandungan pelembap. Membantu melembapkan kulit dan membuatnya terasa halus dan lembut. Cocok untuk semua jenis kulit, termasuk kulit yang sangat kering.
Lihat produk perawatan kulit wajah kering lainnya dari The Body Shop, Anda dapat mengunjungi situs resmi The Body Shop atau gerai resminya di berbagai pusat perbelanjaan.