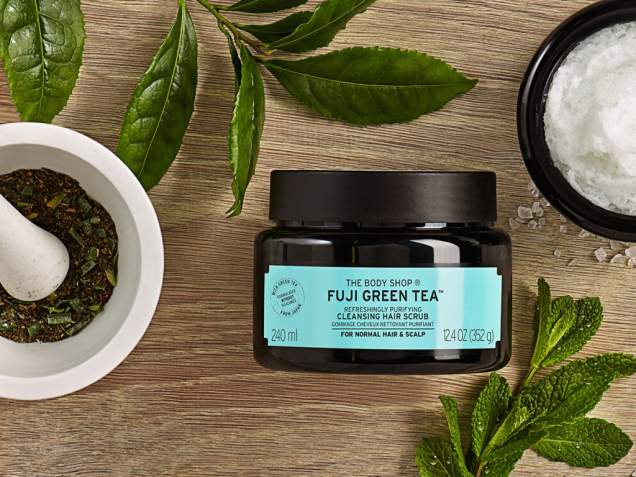 Cara merawat rambut memang tampak sederhana, namun jika salah menanganinya bisa mengakibatkan rambut rusak. Anda perlu tahu cara merawat rambut dan bagaimana memilih produk perawatan rambut yang tepat. Banyak sekali produk rambut yang beredar di pasaran. Pastikan Anda mengenali jenis dan perawatan rambut yang dibutuhkan sebelum memutuskan untuk menggunakan produk tertentu.
Cara Merawat Rambut agar Tetap Sehat
Rambut yang terlihat indah dari kejauhan belum tentu sehat. Apalagi untuk rambut yang sering tertutup karena menggunakan topi atau hijab tentunya butuh perhatian khusus. Rambut perlu rutin dirawat agar terhindar dari kerusakan seperti patah, bercabang, kusam, dan berketombe. Kita juga harus memerhatikan pengaruh luar terhadap rambut, seperti polusi udara, sinar matahari, debu, dan penggunaan produk penata rambut.
Perawatan rambut bisa dimulai dari kulit kepala. Rambut yang sehat tentunya memiliki akar rambut yang kuat di kulit kepala. Pasokan darah di jaringan kulit kepala dapat mempengaruhi kesehatan akar rambut. Saat keramas, sebagai tips merawat rambut, pijatlah kepala sekitar 30 detik. Memijat kepala dapat melancarkan sirkulasi darah dan merangsang pertumbuhan rambut yang lebat.
Sinar ultraviolet yang berlebihan juga tidak baik untuk rambut. Lindungi rambut Anda dengan topi atau hijab saat beraktivitas di bawah sinar matahari yang terik. Penutup kepala juga efektif mengurangi debu dan kotoran yang menempel di rambut. Namun, waspadai memakai penutup rambut terlalu lama, karena rambut akan lembap dan mudah lepek. Pastikan rambut juga mendapat sirkulasi udara segar yang cukup.
Selain itu, hindari mengeringkan rambut dengan cara digosok handuk maupun menggunakan pengering yang panas. Rambut yang basah lebih rentan mengalami kerusakan. Oleh karena itu, sebagai tips merawat rambut, tunggulah rambut kering secara alami sebelum menyisir dan menatanya.
Makanan yang kita konsumsi juga berpengaruh terhadap kesehatan rambut. Salah satu cara merawat rambut agar tetap sehat adalah dengan memakan makanan tinggi protein seperti telur, ikan, dan susu. Zat besi dan asam lemak omega 3 juga baik untuk kesehatan rambut. Anda bisa mendapatkannya pada kacang-kacanga seperti flaxseed dan walnut, sayuran hijau seperti bayam dan brokoli dan ikan salmon sebagai sumber omega 3 tertinggi.
Memilih Produk Rambut yang Tepat
Rambut yang sehat menjadi salah satu kebanggaan tersendiri bagi perempuan. Untuk menjaga keindahan rambut perlu selektif dalam memilih produk rambut. Selain memilih jenis produk yang cocok, sesuai dengan kebutuhan, dan sesuai dengan kondisi rambut, Anda juga harus memilihnya berdasarkan keamanan. Bagaimanapun juga, efek produk yang ditimbulkan harus dipikirkan matang-matang sebelum mencobanya.
Dua produk yang harus selalu ada untuk mengoptimalkan kecantikan dan kesehatan rambut adalah sampo dan conditioner. Kedua produk tersebut merupakan produk dengan banyak varian. Akibatnya, mencari yang terbaik bukanlah hal yang mudah. Terlebih, terdapat beberapa jenis rambut. Diantaranya adalah rambut berketombe, berminyak, kering dan lepek.
Produk Pembersih Rambut
Produk rambut terbaik yang direkomendasikan adalah Fuji Green Tea™ Refreshingly Purifying Cleansing Hair Scrub dari The Body Shop. Siapa bilang hanya tubuh yang bisa dibersihkan dengan scrub? Kini kulit kepala pun membutuhkan produk khusus yang mampu mengangkat kotoran di kulit kepala dan lapisan helai rambut, sehingga rambut tampak bersih, sehat, dan berkilau!
Ada beberapa alasan kenapa memilih hair scrub dari The Body Shop ini:
Produk ini merupakan produk natural atau berbahan alami. Anda bisa melihat dari nama produknya, yaitu Fuji green tea. Green tea diambil dari Pegunungan Fuji di prefektur Shizuoka, Jepang diekstrak ke dalam hair scrub. Dikenal sebagai antioksidan, green tea membantu membersihkan rambut dari radikal bebas seperti polusi dan debu, menutrisi rambut sehingga rambut tampak sehat.
Teksturnya akan membantu dalam menghaluskan rambut Anda. Selain itu, kulit kepala juga menjadi tidak gatal dan bersih. Dengan begitu, rambut Anda juga akan menjadi semakin kuat dan sehat.
Siapa sangka kalau teksturnya yang kasar akan terasa begitu lembut dan berbusa melimpah? Nah, hair scrub ini mengandung crystal salt yang membantu memijat kulit kepala dan menthol mint yang memberikan sensasi segar. Jangan takut! Butiran garamnya akan berubah menjadi busa saat terkena air. Jadikan keramas sebagai momen yang menyenangkan untuk melepaskan segala penat!
Dengan keunggulan dari produk rambut dari The Body Shop tersebut, Anda tidak perlu ragu untuk menggunakannya. Selain kepala akan sehat dan segar, rambut juga akan lebih halus bernutrisi. Jadi, semua masalah rambut bisa teratasi hanya dengan satu sampo saja.
Produk Rambut Conditioner
Conditioner menjadi salah satu pilihan untuk memaksimalkan kecantikan sekaligus kesehatan rambut. Ada beberapa varian yang mungkin bisa Anda coba. Fungsi utama conditioner ini adalah membuat tampilan Anda menjadi lebih smooth namun mengembang tanpa membuatnya tampak lepek.
Salah satu produk conditioner yang baik adalah dari The Body Shop. Conditioner dari The Body Shop ini memiliki conditioner yang melembapkan tanpa membuat rambut lepek. Variannya antara lain shine, balance, dan moisture dengan kandungan bahan alami yang berbeda-beda.