Beauty Lovers, sudah kenal dengan Sekolah Bisa? Bagi yang belum tahu, Sekolah Bisa adalah sekolah gratis yang terletak di kompleks kantor The Body Shop® Indonesia. Sekolah ini ditujukan untuk anak-anak pemulung berusia 6-12 tahun agar mereka bisa mendapatkan pendidikan yang layak dan dapat mewujudkan mimpinya masing-masing. Lalu bagaimana sejarah Sekolah Bisa ini terbentuk ya? Yuk, simak kisahnya di bawah ini!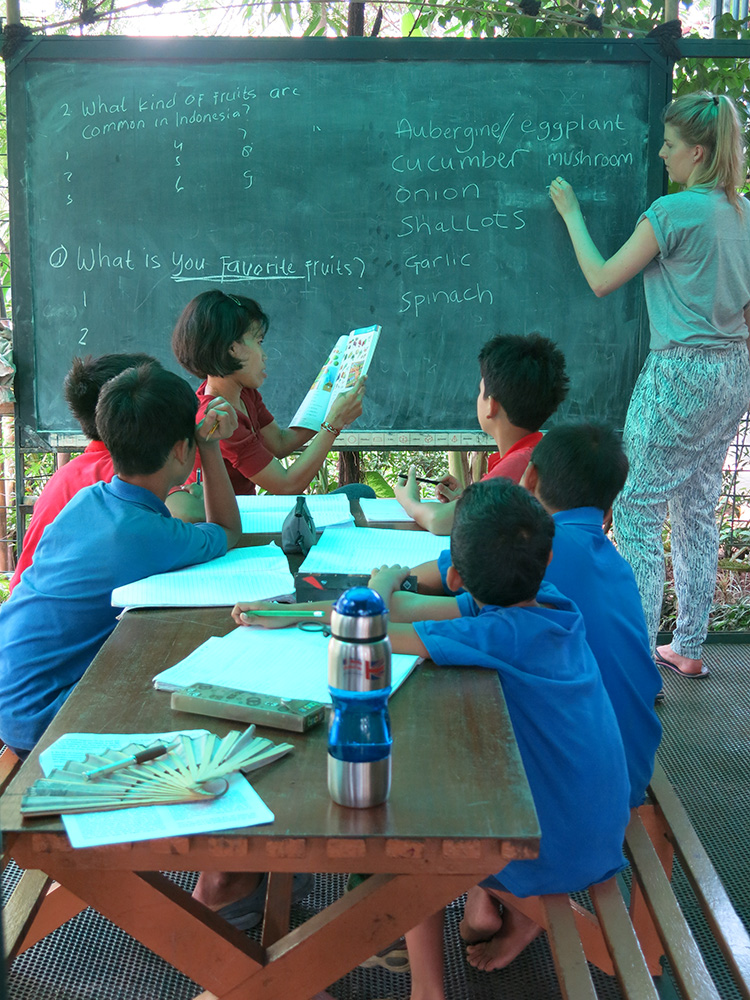 Saat Chairperson The Body Shop® Indonesia, Suzy Hutomo, menjadi salah satu pengajar ekstrakurikuler di The British International School, beliau mengawal sebuah proyek sekolah hasil inisiasi murid-muridnya. Tak hanya sendiri, Suzy Hutomo mengawal proyek tersebut bersama dengan Mr. Adrian Thirkell, seorang pengajar community action service di The British International School. Proyek sekolah ini kemudian diikutsertakan pada kompetisi internasional dan berhasil memenangkan dana hibah sebesar Rp22 juta.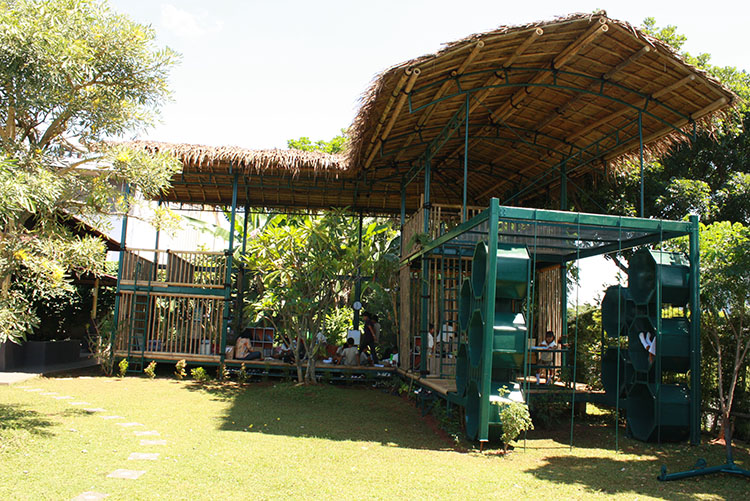 Ketika proyek sekolah tersebut memasuki tahap pencarian lokasi pembangunan, Mr. Adrian Thirkell menceritakan rencana dan konsep Sekolah Bisa kepada Suzy Hutomo. Setelah mempertimbangkan berbagai aspek termasuk keamanan untuk anak-anak, Suzy Hutomo dan suami akhirnya bertekad membangun Sekolah Bisa di kawasan yang sama dengan kantor pusat The Body Shop® Indonesia di Tangerang Selatan.
Sekolah Bisa menempati ruang yang ada di gedung Training Center The Body Shop® Indonesia. Luas bangunannya memang cukup kecil bila dibandingkan dengan sekolah pada umumnya, namun hal ini justru semakin membuat suasana kegiatan belajar-mengajar menjadi lebih akrab dan hangat. Suzy Hutomo pun berpendapat lokasi ini memudahkan The Body Shop® Indonesia untuk berinteraksi, mengetahui perkembangan murid-murid, sekaligus dapat menjadi tempat kegiatan volunteer untuk seluruh karyawan.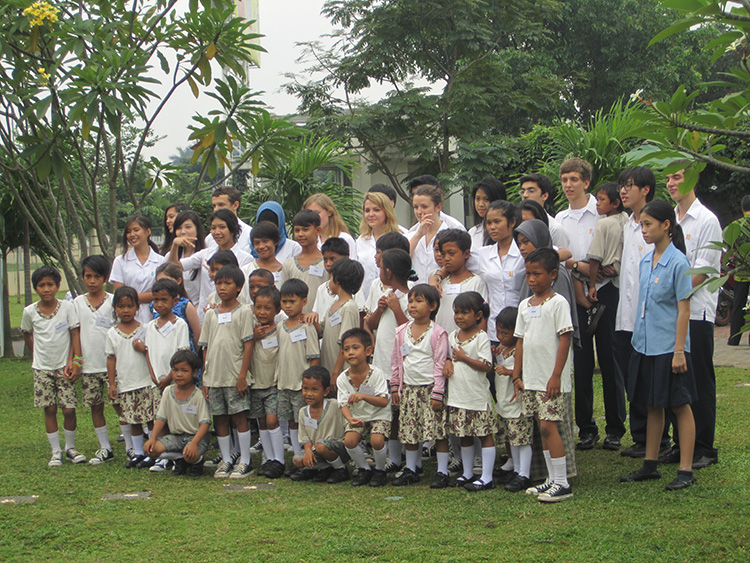 The Body Shop® Indonesia berkomitmen mengalokasikan dana untuk operasional sekolah dan upah para guru, sedangkan The British International School bertanggung jawab dalam penyusunan kurikulum, jadwal kegiatan murid dan guru, serta jaringan untuk mendapatkan tenaga pengajar. Bahkan sesama murid The British International School dan Sekolah Bisa pun sudah memiliki hubungan yang baik lho. Tak jarang murid Sekolah Bisa diajak untuk mengunjungi The British International School untuk mengikuti kegiatan olahraga maupun bermain komputer.
Berawal dari proyek yang dibangun atas kerja sama dengan The British International School, kini Sekolah Bisa menjadi komitmen serius The Body Shop® Indonesia dengan dukungan dari Yayasan Tangan Bagi Sesama. Sekolah Bisa tidak dipandang semata-mata hanya sebagai program charity saja, melainkan The Body Shop® Indonesia ingin turut mendampingi proses transformasi anak-anak pemulung sebagai murid dan memberikan pendidikan yang layak.
Begitulah kisah sejarah terbentuknya Sekolah Bisa. Semoga masa depan bangsa Indonesia terus memiliki generasi yang berpendidikan dan menjadi bangsa yang maju.