The Body Shop® Indonesia X Provoke! Magazine baru saja berkunjung ke SMAN 34 Jakarta, tepatnya pada Kamis (24/4). Dalam kunjungan tersebut, The Body Shop® Indonesia X Provoke! Magazine mengajak teman-teman SMAN 34 Jakarta untuk lebih peduli terhadap lingkungan, melalui kampanye terbaru kami #CeritaTanpaPlastik.
#CeritaTanpaPlastik merupakan campaign yang bertujuan untuk menebarkan pesan-pesan peduli lingkungan sedini mungkin kepada generasi muda, di mana kalangan remaja sebagai agent of change diharapkan dapat lebih bijak untuk mengurangi penggunaan plastik sekali pakai dalam aktivitas sehari-hari, demi kelestarian planet bumi.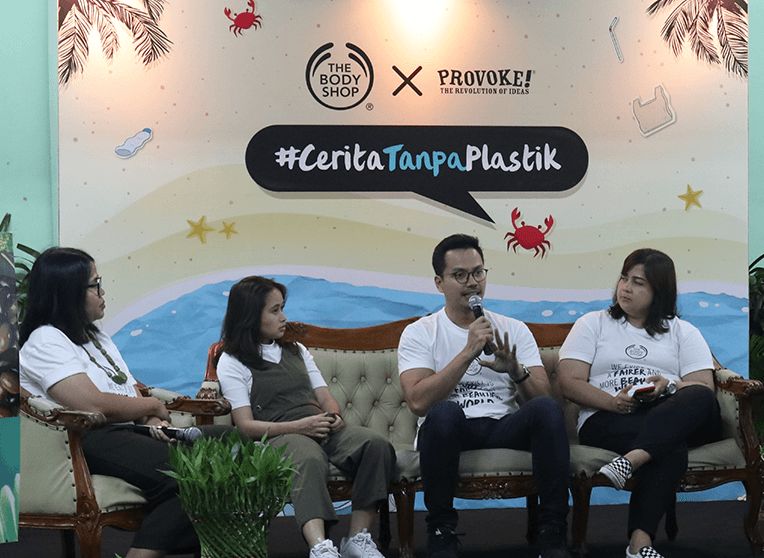 Dalam acara ini, kami menghadirkan artis muda sekaligus Youtuber, Gritte Agatha untuk berbagi pengalaman serta tipsnya dalam mengurangi sampah plastik dengan melakukan aksi sederhana seperti menolak sedotan plastik saat memesan minuman, mengganti kantong plastik sekali pakai dengan tas sendiri, serta membawa tumbler. Hadir pula perwakilan dari The Body Shop® Indonesia, yaitu Dita Agustia — Brand Values Manager, Ratu Maulia Ommaya — Public Relations Manager, dan Gesit Pambudi — Brand Marketing Manager, yang berbagi seputar inisiatif-inisiatif yang dilakukan The Body Shop® sebagai brand kecantikan yang ramah lingkungan, beretika dan berkelanjutan, salah satunya mengenai program Bring Back Our Bottles.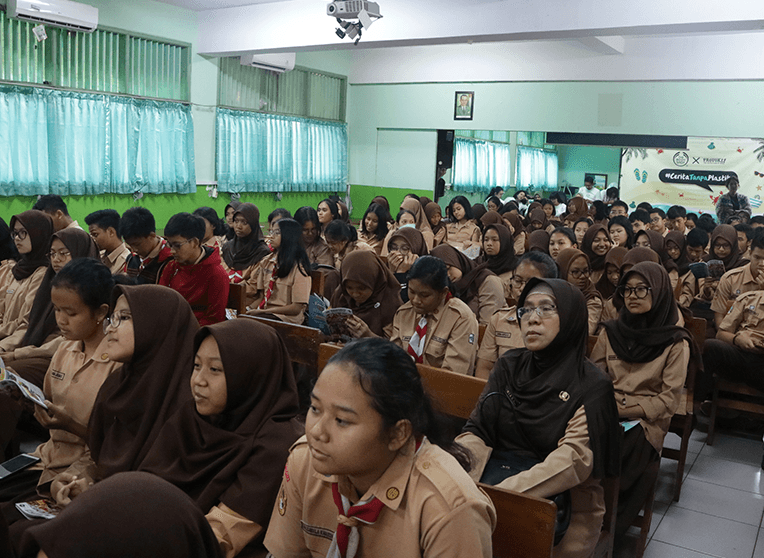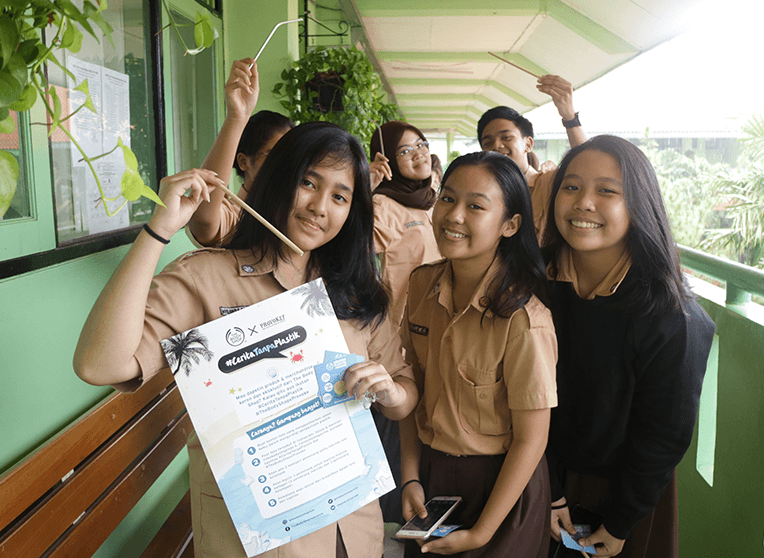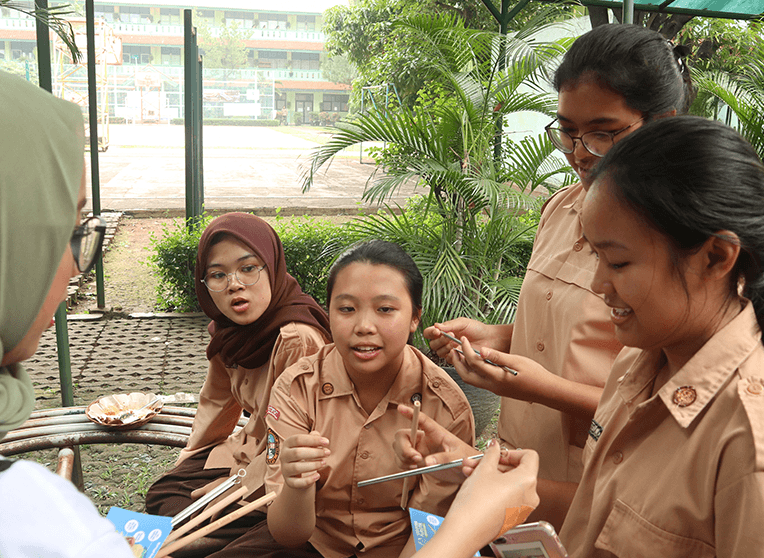 Sebagai bentuk edukasi serta komitmen karyawan The Body Shop® Indonesia dalam memenuhi kewajibannya untuk bervolunteer minimal 8 jam atau 1 hari dalam setahun, beberapa karyawan kami juga berkeliling sekolah untuk memberi informasi mengenai bahaya sedotan plastik bagi lingkungan dan kesehatan, sekaligus membagikan langsung sedotan besi dan sedotan bambu kepada siswa-siswi SMAN 34 Jakarta sebagai bentuk ajakan untuk memerangi penggunaan sedotan plastik. Di akhir sesi talkshow, kami juga membagikan gift menarik berupa zero-waste kit, reusable bag dari sabut kelapa (Cocoform Tote Bag), serta hadiah-hadiah ekslusif lainnya dari The Body Shop®.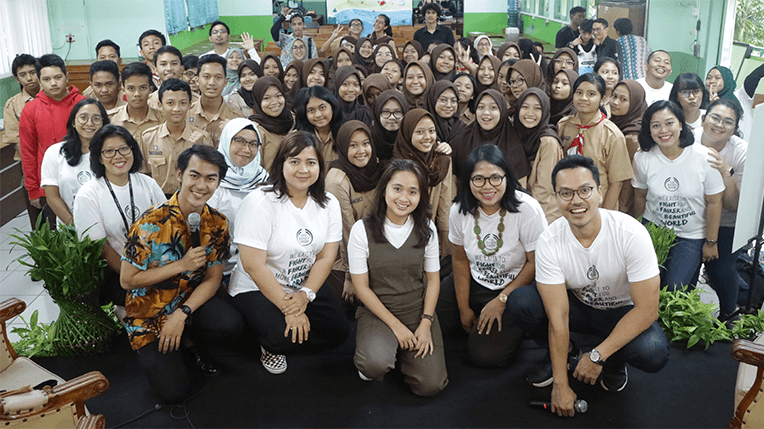 Terima kasih SMAN 34 Jakarta atas antusiasnya! Mulai sekarang yuk sama-sama kita sebarkan cerita-cerita positif terkait pengurangan sampah plastik melalui #CeritaTanpaPlastik dan mulai menggunakan produk-produk ramah lingkungan dari @thebodyshopindo! J