Ada banyak sekali istilah yang digunakan untuk menggambarkan kondisi kulit. Salah satu yang mungkin Anda sering didengar adalah purging. Ciri-ciri purging pada wajah yang biasanya terjadi, yakni kulit menjadi kering atau berminyak atau bisa memicu munculnya jerawat di area yang sering ditumbuhi jerawat. Kondisi-kondisi tersebut biasanya sering terjadi bila mencoba skincare yang membuat regenerasi kulit menjadi cepat.
Purging bisa terjadi karena adanya komedo super kecil yang sering disebut microcomedones mengalami pergantian menjadi blackhead, whitehead, atau jerawat. Microcomedones sendiri merupakan sisa-sisa sel kulit mati yang masih ada di lapisan kulit. Perlu dipahami, bila sedang memakai skincare yang memiliki kemampuan mempercepat regenerasi kulit, biasanya jerawat muncul di beberapa bagian karena proses kerja dari produk mempercepat pengangkatan sel kulit mati. Purging juga dianggap seperti detoks yang mengeluarkan racun dari dalam kulit. Khususnya kalau pori-pori kulit banyak tersumbat oleh kotoran dan minyak.
Beberapa Kandungan skincare yang mampu memberikan reaksi purging di antaranya: hydroxy acids seperti benzoyl peroxide, glycolic acid, lactic acid retinoids, salicylic acid, vitamin C, produk eksfoliasi seperti enzyme exfoliants dan scrubs.
Selain kulit menjadi kering atau berminyak dan munculnya jerawat di area yang sering ditumbuhi jerawat, ciri-ciri purging yang biasanya muncul, di antaranya
Kulit Menjadi Kemerahan dan Gatal
Ciri-ciri purging yang pertama, yakni muncul kemerahan dan rasa gatal. Untuk tanda purging yang kemerahan masih cenderung ringan. Ciri-ciri purging juga bisa membuat kulit wajah menjadi gatal. Reaksi ini diduga dikarenakan racun yang berasal dari kulit wajah sedang keluar.
Kulit Mengelupas Tipis
Ciri-ciri purging selanjutnya adanya pengelupasan kulit namun tipis. Ini menjadi tanda jika produk sudah bekerja dan memberikan reaksi. Kulit yang mengelupas tersebut menjadi bagian dari sel kulit mati. Jika ciri purging ini menghilang, kulit Anda akan lebih halus dan lembut.
Purging Tidak Akan Menyebabkan Iritasi
Sekilas ciri-ciri purging seperti menandakan adanya iritasi ya. Tapi sebenarnya purging berbeda dengan iritasi. Purging tidak akan memberikan reaksi perih atau sensasi seperti terbakar. Namun, bila dalam pemakaian skincare Anda mengalami rasa perih hingga ada sensasi terbakar, itulah yang dinamakan kulit sedang mengalami iritasi.
Kulit Jadi Lebih Bersih
Hasil dari reaksi purging tentu akan membuat wajah Anda jauh lebih bersih dari sebelumnya dan masalah-masalah kulit sebelumya jadi lebih berkurang. Intinya adalah Anda harus sabar menunggu dan jangan terlalu khawtir terhadap ciri-ciri purging yang telah disebutkan di atas selama masih dalam kategori normal.
Cara mengatasi purging pada wajah yang bisa dilakukan, yakni menjaga kebersihan dan kelembapan kulit wajah, pakai tabir surya saat bepergian, memakai produk secara bertahap, mengonsumsi makanan yang bernutrisi, serta melakukan olahraga dan tidur yang cukup.
Selain itu, salah satu hal yang bisa dilakukan untuk meminimalisir munculnya ciri-ciri purging adalah menggunakan produk skincare yang terbuat dari bahan dasar alami seperti The Body Shop ® . Salah satu oproduk yang bisa digunakan, yakni Tea Tree Skin Clearing Facial Wash.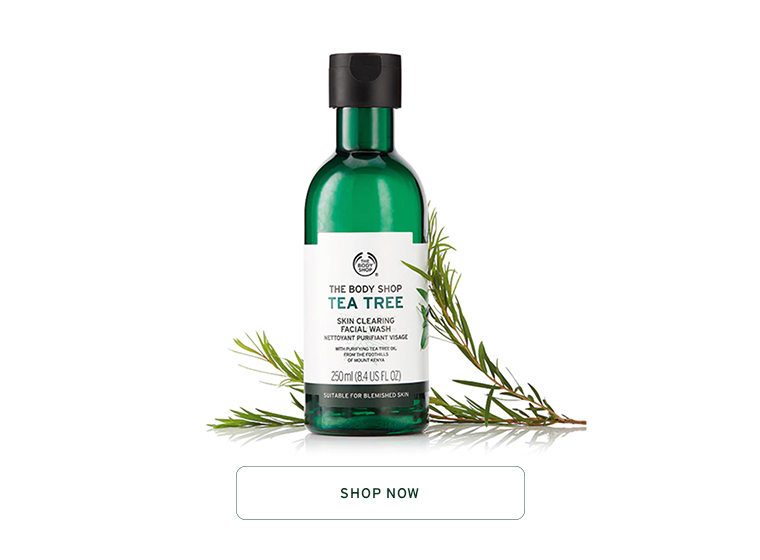 Ini merupakan produk pembersih wajah berbentuk gel yang mengandung ekstrak tea tree yang bisa digunakan setiap hari membersihkan kotoran dan minyak tanpa membuat kulit menjadi kering. Produk ini cocok digunakan untuk pemilik kulit berminyak dan cenderung berjerawat.
Bukan hanya Tea Tree Skin Clearing Facial Wash, Anda juga bisa melihat dan mendapatkan rangkaian Tea Tree The Body Shop ® lainnya di gerai resmi The Body Shop ® yang ada di berbagai pusat perbelanjaan maupun situs resminya.