Yes, Girls Can! Sebagai brand yang mendukung kesetaraan gender dan pemberdayaan perempuan, The Body Shop® berjuang untuk membantu perempuan mendapatkan kesetaraan hak dan kesempatan yang sama dengan menghapuskan stereotip yang melekat di budaya patriarki!
WHY GIRLS FUTSAL?
Bukan rahasia lagi bahwa olahraga selalu dikaitkan dengan kegiatan maskulin yang dilakukan oleh laki-laki. The Body Shop® dan Yayasan Plan International Indonesia mengajak anak-anak perempuan di 5 sekolah di Jabodetabek untuk menghapus stereotip yang ada dengan mengadakan kompetisi futsal untuk anak perempuan. Yay! Program ini dinamakan Girls Futsal To End Girls' Stereotypes.
Kompetisi Futsal akan menjadi simbol pendobrak stereotip yang menghalangi perempuan untuk bisa berprestasi di bidang olahraga yang selama ini identik dan cenderung didominasi oleh laki-laki. Melalui ekstrakurikuler futsal, kami juga mengedukasi pelajar perempuan tentang pentingnya menjaga kesehatan reproduksi.
;
WHAT IS YAYAYAN PLAN INTERNATIONAL INDONESIA?
Yayasan Plan International Indonesia sendiri adalah organisasi yang memperjuangkan hak anak dan kesetaraan untuk perempuan dan telah menjalani program di Indonesia sejak 1969. Saat ini, Plan International telah mensponsori lebih dari 36.000 anak muda yang marjinal, khususnya perempuan di Indonesia. Edukasi Kesehatan Reproduksi sudah dilaksanakan di 250 Sekolah Dasar dan Sekolah Menengah Atas di sekitar Jakarta, Nusa Tenggara Timur, dan Nusa Tenggara Barat.
HOW IS THE PROGRAM?
PEER EDUCATOR
Dari lima sekolah di Jabodetabek, nantinya sepuluh pelajar perempuan dan laki-laki akan dipilih dan diberi pelatihan intensif mengenai kesehatan reproduksi. Para pelajar yang terpilih nantinya akan berbagi ilmu dan pengetahuan mereka dengan siswa-siswi lainnya di sekolah masing-masing.
KOMPETISI FUTSAL
Lima sekolah yang terpilih akan didukung untuk membentuk tim futsal perempuannya sendiri. Kompetisi futsal menjadi sebuah sarana meningkatkan kesadaran publik mengenai kesetaraan gender juga sebagai simbol pendobrak stereotip atau pandangan negatif yang membatasi perempuan untuk melakukan berbagai aktivitas, termasuk olahraga maskulin.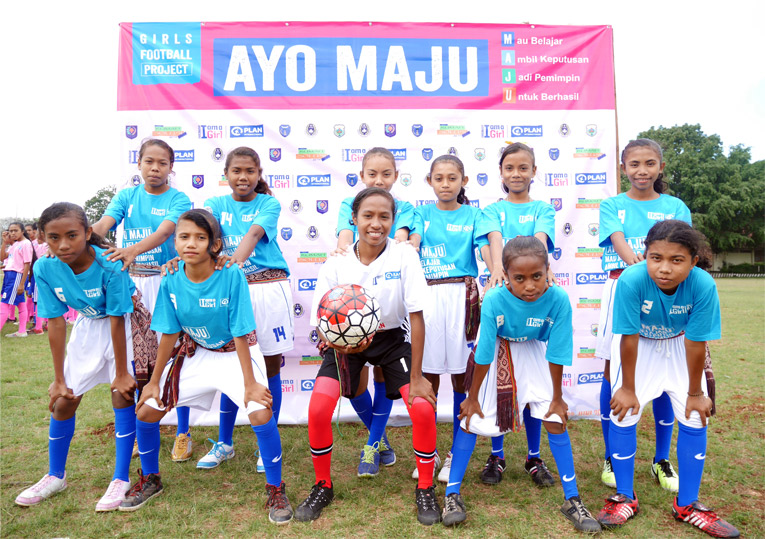 WHY IS REPRODUCTIVE HEALTH IMPORTANT?
Pada dasarnya, kesehatan reproduksi adalah keadaan sehat secara fisik, mental, dan sosial secara utuh, hingga sangat penting bagi remaja untuk membangun kebiasaan baik menjaga kebersihan sebagai bagian dari gaya hidup yang higienis. Kurangnya edukasi bagi remaja tentang topik tersebut bisa memicu terjadinya hal-hal yang tidak diinginkan seperti; penyakit seksual menular, kehamilan di usia muda, dan hingga aborsi yang bisa berakibat fatal, kematian.*
HOW CAN YOU HELP?
Untuk mendukung program ini, kamu bisa berdonasi melalui kasir di semua store The Body Shop® Indonesia, setelah melakukan pembelian. Tidak ada batasan nominal donasi! Periode donasi dimulai dari tanggal 27 Februari 2020 - 26 Maret 2020. Ditunggu ya kontribusimu!
Sumber:
*halodoc