LET'S BUILD GREEN LEADERS AT SEKOLAH BISA!
Seiring waktu berjalan, kondisi bumi semakin rusak akibat banyaknya aktivitas manusia yang dilakukan setiap harinya. Belum lagi kesadaran untuk menjaga lingkungan saat ini masih rendah karena pendidikan mengenai lingkungan hidup pun masih sangat kurang. Padahal kalau kita sudah sadar untuk menjaga lingkungan sejak dini, bumi yang menjadi tempat tinggal ini bisa terjaga kelestariannya lho. Jadi, apa yang bisa kita lakukan agar masa depan bumi bisa terjaga? The answer is, building green leaders through green curriculum!
WHAT IS A GREEN LEADER?
The Body Shop® Indonesia ingin menciptakan green leaders melalui Sekolah Bisa. Green leaders adalah pemimpin hijau masa depan dengan kekuatan dalam memberikan pengaruh baik terhadap lingkungan sekitar, dan kami mengharapkan murid-murid Sekolah Bisa dapat tumbuh menjadi green leaders.
Untuk mewujudkan green leaders ini, The Body Shop® Indonesia bersama Yayasan Tangan Bagi Sesama akan merumuskan green curriculum, yaitu edukasi yang membangun siswa Sekolah Bisa untuk memahami keterkaitan mereka dengan lingkungan, baik secara alami maupun sosial.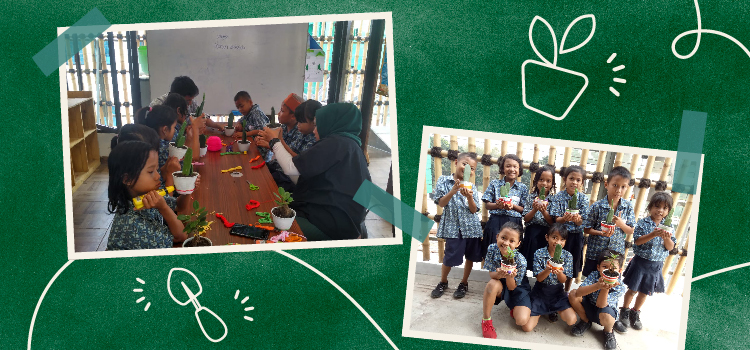 WHAT CAN WE DO?
Kami membutuhkan dukungan kalian agar kita sama-sama bisa menciptakan generasi green leaders dengan masa depan yang lebih baik! Kami akan menggalang donasi untuk mewujudkan green curriculum, dan donasi akan digunakan untuk:
Workshop tenaga pengajar meliputi kesadaran ekologi, krisis iklim, perundungan anak, dan tanda-tanda pelecehan anak, yang bertujuan untuk meningkatkan kapasitas pengajar dengan wawasan hijau.
Perkemahan pelajar, untuk memperkenalkan gaya hidup ramah lingkungan yang berkelanjutan dan mendekatkan para siswa dengan alam.
Instalasi aquaponic di bulakan, untuk memberdayakan keluarga para siswa dan meningkatkan skill serta penghasilan baru.
Program storytelling Women of the World, menceritakan highlight peran pemberdayaan wanita, agar para siswa beraspirasi menjadi agent of change.
Body awareness class, memberikan pengetahuan tentang bagaimana tubuh harus dijaga dan sepenuhnya hak mereka.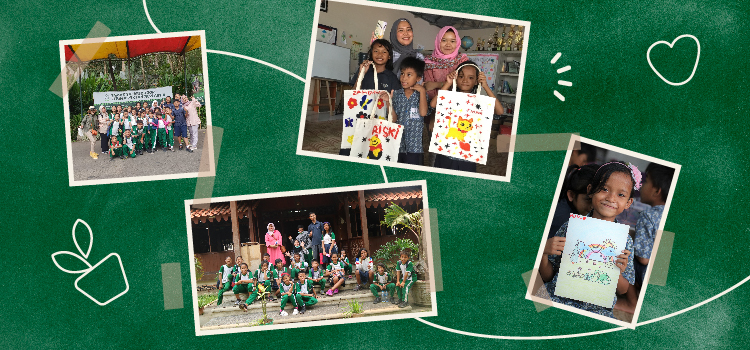 Yuk, bantu kami mewujudkannya! Donasi dapat kamu lakukan melalui kasir di seluruh store serta website dan mobile apps The Body Shop® Indonesia ketika chackout selama periode 8 April – 26 Mei 2021. Bersama kita bisa ciptakan green leaders!
-----------------------------------------------------------------
Sekolah Bisa adalah sekolah gratis yang ditujukan untuk anak-anak pemulung usia 6-12 tahun untuk memberikan mereka pendidikan yang layak dan dapat mewujudkan mimpi mereka. Berdiri sejak tahun 2011, Sekolah Bisa dimaksudkan untuk menaungi anak-anak pemulung yang mencari nafkah, khususnya di wilayah Bintaro, Tangerang Selatan.