4 HAL YANG PERLU KAMU KETAHUI TENTANG GREEN OFFICE THE BODY SHOP INDONESIA!
Penerapan konsep green office memiliki peran penting dalam menyehatkan masyarakat dan juga lingkungan. Menurut Green Office Council Indonesia, sebuah gedung dapat dinyatakan sebagai green office apabila sudah memenuhi syarat yang ditentukan, seperti: tepat guna lahan, menyediakan suplai energi yang efisien dan terkonservasi, menyediakan tata kelola air yang terkonservasi, memiliki sumber dan siklus material yang ramah lingkungan, mementingkan kesehatan dan kenyamanan dalam ruang, serta memiliki manajemen lingkungan bangunan yang baik.
Di Indonesia, terdapat 20 bangunan yang sudah mendapatkan sertifikat hijau selama tahun 2013-2018, salah satunya adalah gedung kantor pusat The Body Shop Indonesia. Berlokasi di kawasan Tangerang Selatan, kantor The Body Shop Indonesia memiliki prinsip green office dan berkomitmen untuk memiliki gedung kantor yang ramah lingkungan. Ada 4 hal yang membuat kantor The Body Shop Indonesia dapat mewujudkan green office, yuk simak di bawah ini!
Pemilahan dan pengelolaan sampah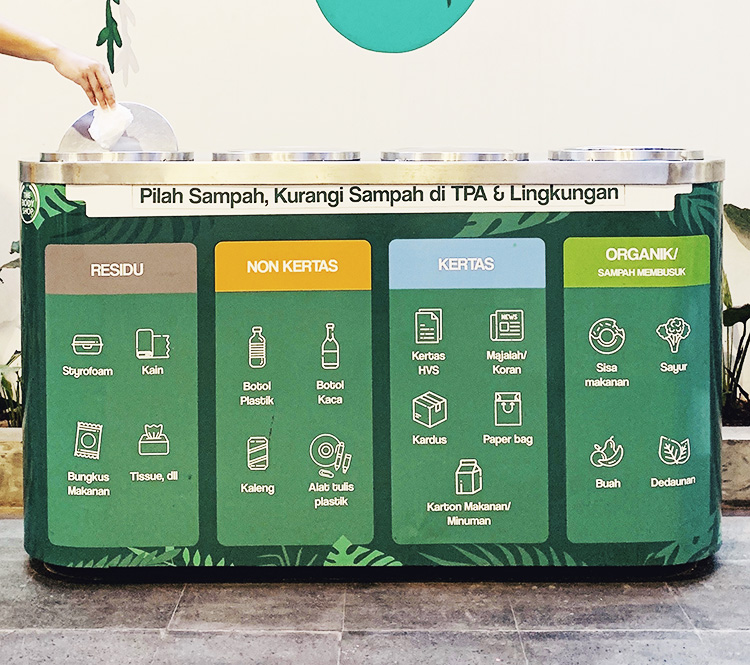 The Body Shop Indonesia bekerja sama dengan organisasi Waste 4 Change untuk menyediakan tempat sampah dengan memilah menjadi 4 kategori, diantaranya ialah Residu yang meliputi styrofoam, kain, bungkus makanan, serta tissue, kemudian Non Kertas seperti sampah kaleng dan botol kaca, lalu Kertas seperti sampah kertas HVS, majalah, koran, kardus, paper bag, dan karton makanan. Yang terakhir adalah Organik, seperti sisa makanan, sayur, buah, dan dedaunan. Hal ini dilakukan The Body Shop Indonesia dalam upaya 0% limbah ke pembuangan akhir.
Penggunaan panel surya

The Body Shop Indonesia juga memanfaatkan salah satu sumber energi yang berlimpah dan mudah didapatkan yaitu sinar matahari, karena memiliki potensi besar sebagai sumber energi terbarukan. Sebagai green and ethical beauty brand, The Body Shop Indonesia optimis untuk
menyambut masa depan energi terbarukan di Indonesia dengan memasang solar panel di kantor The Body Shop Indonesia. Dengan memasang solar panel ini, The Body Shop Indonesia bertujuan untuk menurunkan emisi karbon yang menyebabkan perubahan iklim dan juga menjadi bagian dari solusi mengamankan energi berkelanjutan di masa depan. Sejak tanggal 6 Juli 2015, kantor The Body Shop Indonesia telah memiliki solar panel sebanyak 252 modules seluas 409 m2. Solar panel ini sendiri berbentuk lempengan modul yang terdiri dari sel surya yang mampu mengubah sinar matahari menjadi energi listrik. Pada kondisi optimal, solar panel ini mampu menghasilkan hingga 5.000 kWh/bulan dan bisa menghemat sekitar 8,8% kebutuhan listrik di kantor The Body Shop Indonesia.
Reuse, Reduce, Recycle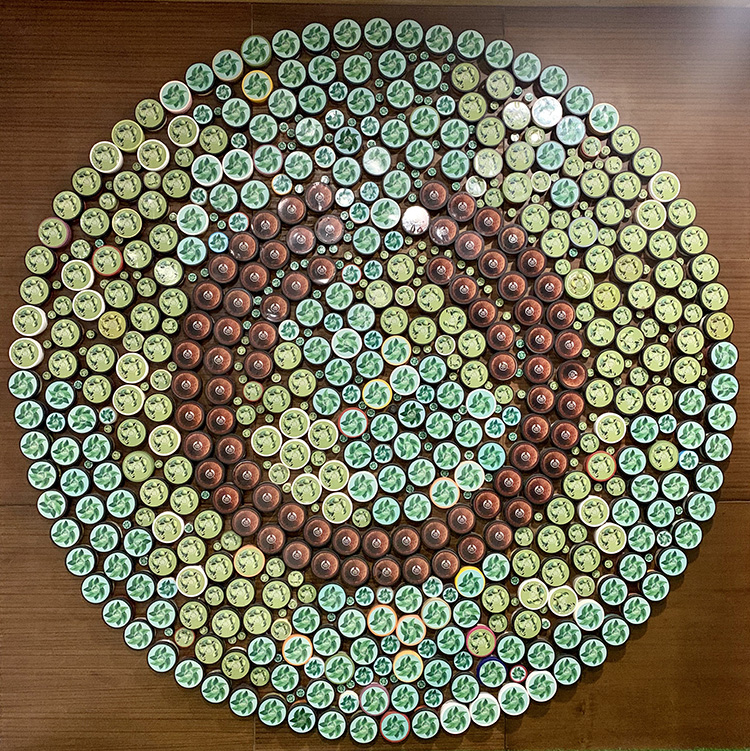 Komitmen The Body Shop Indonesia untuk peduli terhadap lingkungan tidak hanya ditunjukkan pada pelanggan setianya saja. Internal perusahaan The Body Shop Indonesia juga berusaha untuk mengurangi dampak buruk terhadap lingkungan dengan cara mendaur kembali kemasan atau botol plastik produk The Body Shop menjadi ornamen interior di kantor pusat The Body Shop Indonesia.
Tanaman Hijau
Peletakkan tanaman hijau di kantor The Body Shop Indonesia tidak hanya berfungsi sebagai pelengkap interior, tapi juga dapat membantu memperbaiki kualitas udara. Ruang kantor yang tertutup memiliki ventilasi udara yang sangat minim sehingga menjadi lahan yang subur bagi para kuman untuk berkembang biak. Tanaman hijau mampu bekerja seperti sistem filtrasi yang menyerap agen berbahaya dan memurnikan udara di ruangan kantor. Selain itu,
keberadaan tanaman hijau juga dapat memacu kreativitas para karyawan The Body Shop Indonesia dalam bekerja sehingga menjadi lebih produktif.