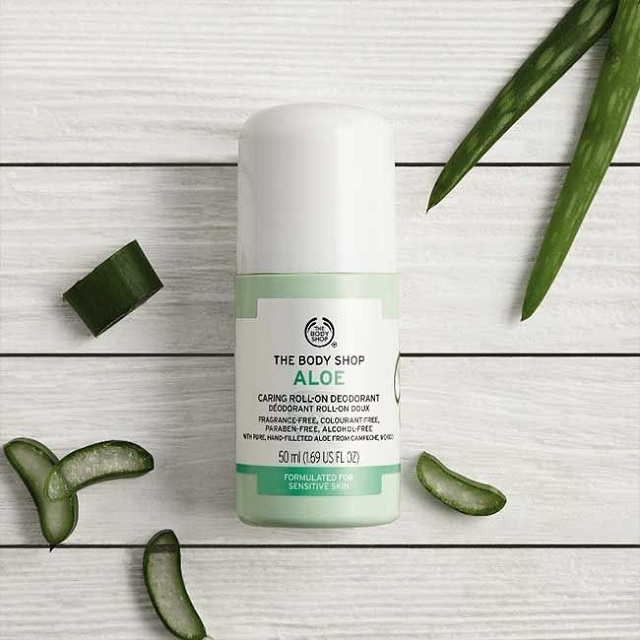 Memiliki ketiak sehat, bersih dan bebas dari bau yang tidak sedap adalah keinginan seluruh perempuan di dunia. Untuk mendapatkannya, berbagai cara dilakukan mulai dari memakai fragrances dan deodorant.
Deodorant merupakan perawatan tubuh untuk mengatasi bau badan tidak sedap pada sumbernya yaitu pada bagian ketiak. Namun di satu sisi, deodorant sering pula menimbulkan masalah seperti iritasi, kulit ketiak menggelap, hingga meninggalkan noda kuning pada pakaian . Hal ini terjadi dikarenakan banyak kandungan kimia seperti aluminium yang berbahaya bagi kulit kita.
Untuk mengatasi masalah tersebut, Anda harus lebih jeli dalam memilih deodorant agar tidak menimbulkan masalah lebih parah lagi.
5 Hal Berikut Perlu Diperhatikan dalam Memilih Deodorant
1. Deodorant Anti Perspirant
Anti perspirant merupakan bahan yang dapat menghilangkan bau badan dan menghambat timbulnya keringat serta mengurangi kelembapan di ketiak. Deodorant ini sangat bermanfaat bagi Anda yang memproduksi keringat berlebih dengan aroma yang kurang sedap.
2. Mudah Meresap
Salah satu penyebab noda kuning pada pakaian dan kulit ketiak menggelap adalah deodorant yang tidak mudah menyerap dan menempel di bagian ketiak. Pilihlah deodorant yang mudah menyerap dan tidak meninggalkan rasa lengket di kulit ketiak.
3. Memiliki Izin BPOM
Semua produk perawatan kulit harus terlebih dahulu memiliki izin dari Badan Pengawas Obat dan Makanan (BPOM) sebelum dapat beredar di pasaran. Hal ini diharapkan agar masyarakat dapat dengan aman menggunakan produk tersebut. Jadi, jangan sekali-kali Anda membeli produk yang tidak memiliki keterangan izin BPOM.
4. Cermati Kandungan Alkohol Pada Deodorant
Alkohol kerap dijadikan salah satu komposisi utama dalam produk deodorant, karena bahan antiseptik ini mampu membunuh bakteri penyebab bau badan. Carilah deodorant dengan kandungan alcohol yang lembut di kulit dan aman digunakan dalam jangka waktu panjang
5. Pakai Deodorant Alami
Untuk menjamin keamanannya, pilihlah deodorant yang terbuat dari bahan-bahan alami seperti deodorant The Body Shop yang lembut dan menyegarkan. Aloe vera atau lidah buaya merupakan tanaman untuk deodorant alami yang dapat menghaluskan, mencerahkan dan menyehatkan kulit ketiak. Tanaman untuk deodorant alami aloe vera sejak dulu sudah dikenal memiliki manfaat untuk perawatan kulit yang tak usah Anda ragukan lagi. Deodorant The Body Shop diformulasikan dengan kandungan aloe dari Campeche, Meksiko yang merawat kulit ketiak Anda!
Memilih apa yang akan kita kenakan memang membutuhkan ketelitian. Jangan hanya karena Anda terlena dengan adanya penawaran produk deodorant dimana-mana, pastikan selalu memperhatikan keamanan, kenyamanan dan kesehatan agar tidak menyesal di kemudian hari.