Masih ingat penggalangan petisi #Pay4Plastic yang digagas oleh Gerakan Indonesia Diet Kantong Plastik dan juga didukung oleh The Body Shop pada tahun 2013 silam? Petisi tersebut berhasil mengumpulkan dukungan sebanyak lebih dari 60,000 tanda tangan, loh! Petisi ini dikumpulkan melalui online di laman change.org dan melalui offline di seluruh toko The Body Shop seluruh Indonesia. Dan The Body Shop sendiri berkontribusi mengumpulkan petisi lebih dari 40,000 tanda tangan dari customer The Body Shop di wilayah Jabodetabeka.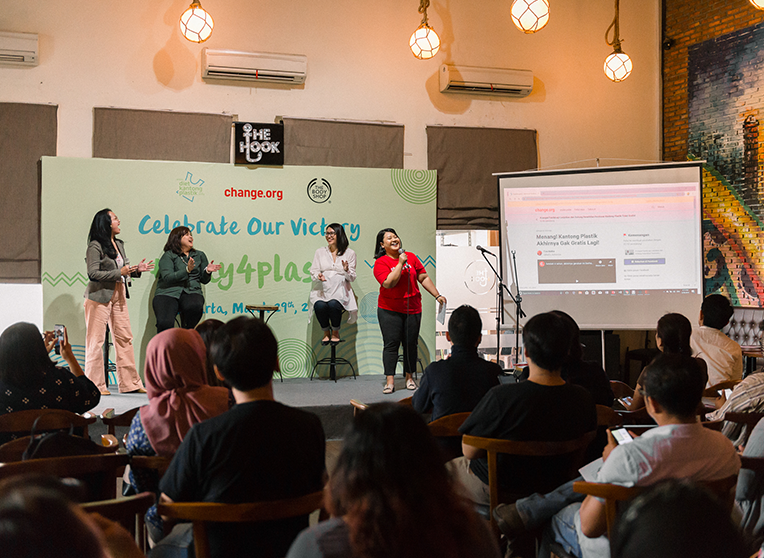 Petisi #Pay4Plastic ini kemudian ditanggapi oleh Kementerian Lingkungan Hidup dan Kehutanan pada tahun 2016 melalui penerapan uji coba plastik berbayar di 27 kota besar di Indonesia. Walau hanya diterapkan selama beberapa bulan, hasilnya mampu menurunkan penggunaan kantong plastik hingga 55%. Kabar baik selanjutnya, tahun ini, Asosiasi Pengusaha Ritel Indonesia (APRINDO) bersama anggotanya mulai menerapkan kembali kantong plastik berbayar di gerai-gerai toko modern berskala nasional sejak tanggal 1 Maret 2019 lalu.
Merayakan kemenangan ini, The Body Shop bersama Gerakan Indonesia Diet Kantong Plastik dan Change.org mengundang Perwakilan dari APRINDO, serta Kepala Dinas Lingkungan Hidup Kota Banjarmasin dan Balikpapan untuk membagikan pengalaman serta kiat-kiat yang mereka gunakan saat sosialisasi mengenai kebijakan larangan penggunaan kantong plastik di kotanya masing-masing. Banjarmasin merupakan kota pertama di Indonesia yang berkomitmen secara tegas dalam pelarangan penggunaan kantong plastik pada industri retail modern sejak 2016, disusul oleh kota Balikpapan, Bogor, dan Bali di awal tahun 2019.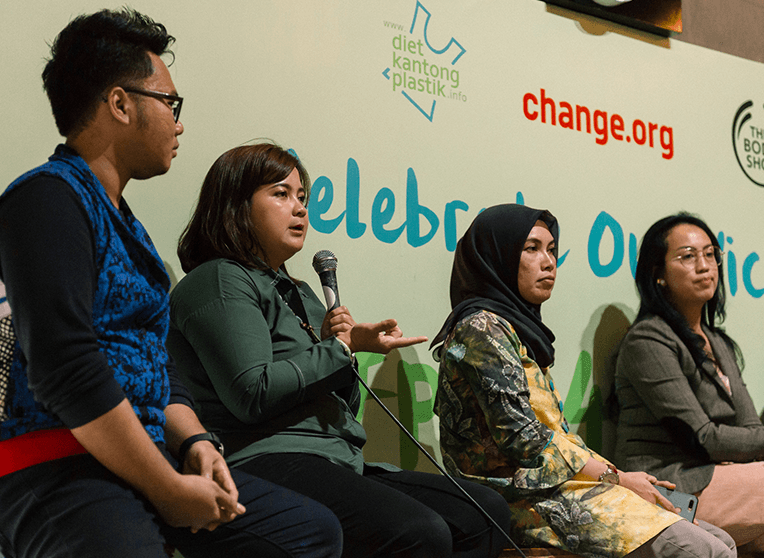 Jadi, mulai sekarang yuk biasakan bawa kantong belanja sendiri! Mengurangi penggunaan plastik sekali pakai adalah cara termudah bagi kita untuk menyelamatkan bumi J
Values is Our DNA!