Alpukat tidak hanya kaya akan lemak sehat, tapi juga merupakan sumber vitamin E dan A yang berperan penting untuk kesehatan kulit. Buah alpukat terkenal akan kandungan antioksidannya yang dapat melindungi kulit dari tanda penuaan akibat kerusakan dari radiasi UV. Tak sedikit penggemar alpukat memanfaatkan buah ini sebagai makanan yang dikonsumsi, hair mask, hingga produk perawatan kulit.

Lalu apa saja ya manfaat alpukat untuk kesehatan dan kulit tubuh? Check this out!

Mengatasi Jerawat

Alpukat mengandung lauric acid yang bertindak sebagai agen antimikroba dan anti-inflamasi yang mampu mengendalikan munculnya jerawat. Antioksidan, plant sterols, omega-9, mineral dan vitamin yang terdapat pada alpukat juga mampu melawan peradangan dan kemerahan pada kulit sehingga membuatnya sel kulit beregenerasi dengan baik.

Membuat Kulit Bercahaya

Karena kandungan antioksidan yang tinggi seperti vitamin E dan A, alpukat dapat membantu memberikan tampilan kulit yang sehat bercahaya. Asam lemak omega-3 dan omega-6 yang juga terdapat dalam buah ini dapat membantu memperbaiki skin barrier dan mampu menyamarkan noda hitam pada kulit.

Membuat Kenyal dan Lembut

Palmitoleic acid yang terkandung dalam buah alpukat bermanfaat dalam meningkatkan elastisitas kulit sehingga kulit terasa kenyal dan lembut karena ternutrisi dengan maksimal.

Menghidrasi Maksimal

Alpukat efektif dapat membantu mencegah kulit kering karena kandungan biotin-nya sehingga kulitmu dapat terhidrasi maksimal.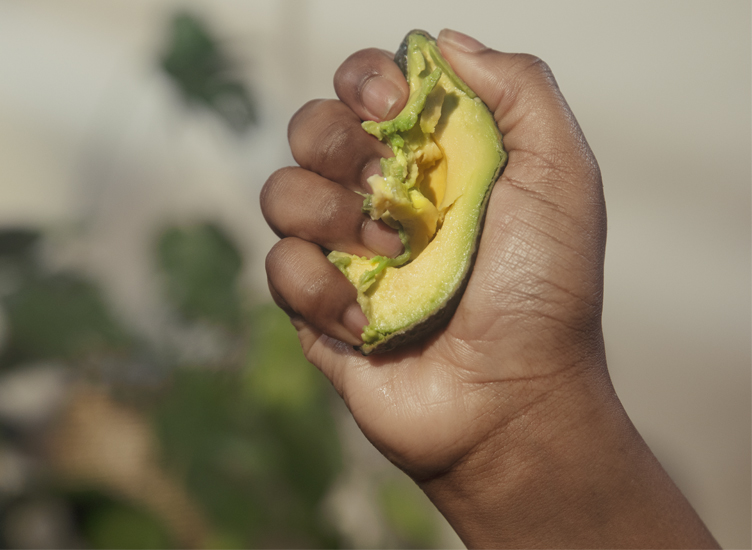 Selain itu, ada banyak cara yang mudah dilakukan agar alpukat bisa kamu ikut sertakan dalam perawatan kulitmu lho. Salah satunya adalah pakai rangkaian Avocado yang terbaru dari The Body Shop® yang tentunya punya banyak manfaat untuk kulit tubuhmu!

Mulai dari Cleansing

Kulit cantik dan sehat dimulai dari langkah membersihkan. Avocado Shower Cream merupakan sabun dengan format cream yang diformulasikan dengan Community Fair Trade shea butter dan avocado oil dari sumber yang berkelanjutan. Terbuat dari 95% dari bahan alami dan bersertifikat vegan, shower cream ini dapat menenangkan dan mengurangi sensasi kering pada kulit.

Langkah Penting: Eksfoliasi!

Untuk mendapatkan kulit sehat bercahaya dan bebas noda, kamu wajib lakukan eksfoliasi secara teratur 1-2 kali dalam seminggu. Manfaatkan Avocado Body Scrub dengan antioksidan, plant sterols, omega-9, mineral dan vitamin dari avocado oil yang dapat meningkatkan produksi kolagen dan mengangkat sel-sel kulit mati.

Berikan Kelembapan Maksimal

Bagi kamu yang ingin mengaplikasikan kebaikan alpukat secara maksimal di kulitmu, aku punya dua pilihan lagi untukmu. Pertama, ada Avocado Body Lotion dengan tekstur unik lotion-to-oil yang transformatif sehingga menjadikan minyak terasa nyaman digunakan. Memberikan nutrisi dan kelembapan hingga 72 jam, kandungan biotin dari avocado oil begitu menenangkan kulitmu tanpa membuat kulit terasa lengket.

Namun, jika kamu memiliki jenis kulit tubuh yang sangat kering, Avocado Body Butter adalah pilihan paling tepat. Diformulasikan dengan Community Fair Trade shea butter, cocoa butter dan avocado oil, body butter ini menutrisi kulitmu secara intens dan melembapkannya selama 96 jam.

Jangan Lupakan Tanganmu

Dengan aktivitas dan protokol kesehatan selama masa pandemi ini, kulit tangan merupakan salah satu area yang paling sering terasa kering karena terkena sabun dan hand sanitiser. Untungnya aku punya Avocado Hand Balm dengan inovasi terbaru hand cream bertekstur butter balm yang diperkaya dengan Community Fair Trade shea butterdan cocoa butter dari Ghana. Cocok untuk tangan dan kuku yang kering, hand balm ini mengandung palmitoleic aciddari avocado oil yang menutrisi dan cepat meresap.

Ternyata banyak kan khasiat alpukat yang sangat baik untuk kulit? Apalagi sekarang kamu semakin mudah untuk mengaplikasikannya setiap hari. Seluruh rangkaian Avocado terbaru dariku ini diformulasikan untuk kulit kering dan bersertifikasi vegan dengan alpukat yang diambil dari sumber yang sustainable serta menggunakan kemasan ramah lingkungan. So, don't hesitate to get the best benefits from this super fruit!