Pernah bingung ketika dihadapkan dengan produk body butter dan body lotion? Satu hal yang menjadi pertanyaan besar tentu saja apa perbedaan dari kedua produk skin care tersebut. Jika dari namanya saja beda, pasti manfaatnya pun beda. Nah, di artikel ini, kebingungan Anda akan terjawab!
Pada dasarnya, pelembab tubuh dibuat dengan karakteristik tersendiri sehingga memiliki kombinasi air, tipe minyak, dan emolien yang berbeda satu sama lainnya. Untuk mendapatkan hasil yang terbaik, tentu Anda harus memilih pelembab yang sesuai dengan kondisi kulit Anda. Hal-hal yang harus Anda perhatikan sebelum memilih pelembab tubuh yang tepat bagi Anda antara lain: jenis kulit Anda, seperti apa iklim tempat tinggal, dan bagian tubuh mana yang paling membutuhkan pelembab.
Ternyata Ini Perbedaan Antara Body Lotion dan Body Butter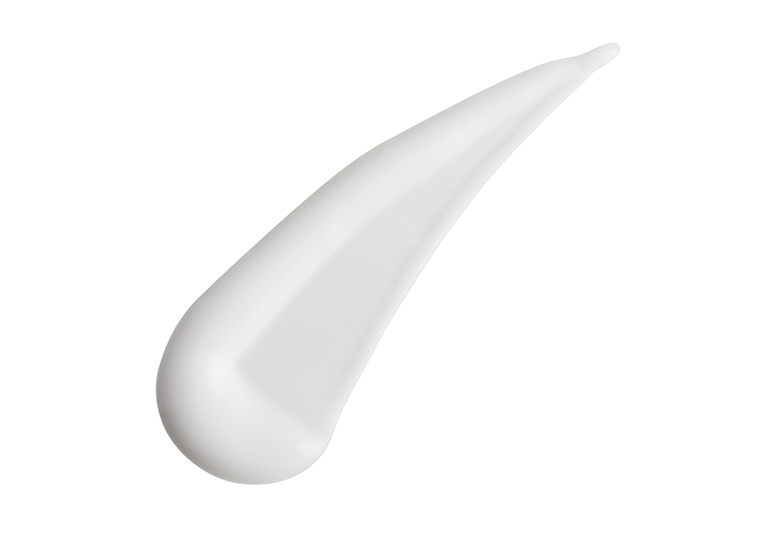 Body Lotion Texture
Tekstur body lotion ini paling encer dibanding pelembab kulit lainnya terutama body butter. Body lotion merupakan pilihan paling tepat jika Anda membutuhkan pelembab yang bisa digunakan untuk seluruh tubuh. Selain itu, body lotion juga baik digunakan bagi Anda yang berkulit normal cenderung kering serta tidak terlalu bermasalah. Kriteria body lotion yang baik biasanya tidak terlalu berminyak dan menyerap lebih cepat.
Body butter memiliki tekstur sangat pekat menyerupai mentega. Bahan dasarnya mengandung lemak nabati yang berasal dari kacang-kacangan. Sebaiknya body butter digunakan pada malam hari sebelum tidur agar paginya kulit kembali lembab. Sebab penyerapan body butter ke kulit pun cukup lama, yakni 2 sampai 3 jam. Akan tetapi, manfaat body butter pun lebih banyak, diantaranya dapat melembabkan kulit yang sangat kering dan pecah-pecah, seperti siku, lutut dan tumit.
3 Manfaat Body Butter dalam Mempercantik Kulit Anda
Baik body lotion atau body butter, keduanya jelas memberikan dampak baik untuk kulit Anda. Namun, ada 3 manfaat body butter yang mungkin belum Anda ketahui. Manfaat body butter tersebut meliputi:
1. Menjaga Kelembaban Kulit
Manfaat body butter yang pertama adalah menjadi barrier kulit. Body butter akan membentuk penghalang yang akan menyegel kelembaban, sehingga kulit Anda tetap lembab di segala kondisi cuaca. Banyak lotion akan mengering dan menyebabkan kulit terasa kering lagi. Hal ini akibat ketidakmampuan body lotion menjadi barrier kulit dari penguapan air dari dalam kulit. Tekstur body butter yang kental dan tahan air merupakan solusi sempurna untuk kulit yang sangat kering.
2. Melembutkan Kulit
Ketika kulit Anda kering, Anda dapat mengoleskan body butter ke seluruh tubuh setelah mandi. Body butter yang kaya akan essential oil dan butter akan melembutkan dan melembabkan kulit yang sangat kering. Menggunakan body butter di malam hari akan membuat kulit Anda lebih lembut dan lembab di pagi hari.
3. Melindungi Kulit dari Unsur Luar
Body butter dapat melakukan tugas ganda sebagai pelindung kulit. Bahan-bahan seperti minyak dan butter dapat mencegah racun yang berasal dari luar sekaligus menjaga kelembaban kulit. Beberapa body butter mengandung asam lemak esensial, atau vitamin A, C, dan E. Manfaat body butter yang memiliki kandungan tersebut akan melindungi kulit dari berbagai unsur, juga menjaga kulit agar tetap halus dan lembut.
Sekarang tak perlu bingung lagi memilih mana yang terbaik untuk kulitmu. Untuk body butter maupun body lotion, pastikan Anda hanya memilih produk yang mengandung bahan-bahan alami. Body butter dan body lotion yang mengandung bahan dari alam akan memberikan manfaat untuk kulit Anda. Contohnya, seperti rangkaian produk body butter dan body lotion yang dimiliki The Body Shop. Mengandung bahan-bahan alami yang tidak hanya mampu menutrisi kulit Anda, namun juga memberikan aroma khas yang membangkitkan semangat seperti moringa, strawberry, mango, dan lain-lain. Penasaran? Yuk coba body butter dan body lotion The Body Shop!