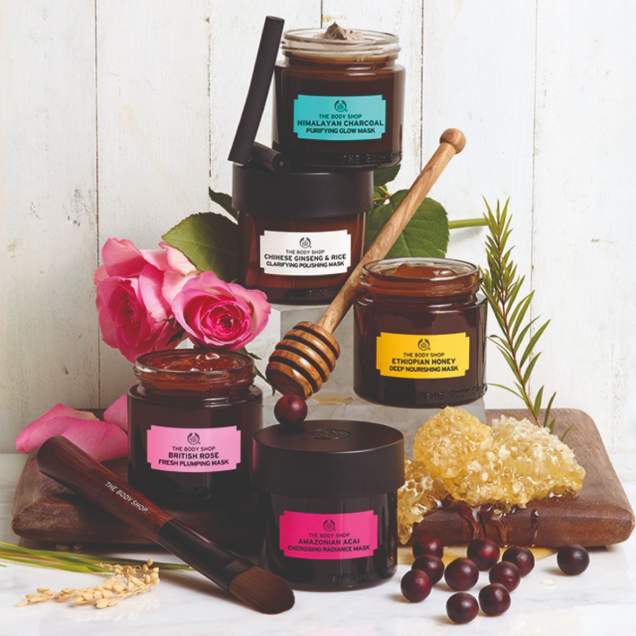 Tidak semua perempuan memiliki jenis kulit yang sehat. Ada sebagian perempuan yang memiliki kulit berminyak di daerah tertentu maupun kulit kering atau kulit sensitif. Tentunya, beragam jenis kulit wajah memerlukan perawatan wajah dan penggunaan produk kecantikan yang berbeda satu sama lain. Salah satu cara yang bisa dilakukan untuk merawat kulit wajah adalah dengan penggunaan masker wajah secara rutin.
Masker wajah diketahui memiliki peran yang cukup penting untuk mendapatkan kulit wajah yang cantik dan sehat. Pada umumnya, orang menggunakannya ketika melakukan facial di spa atau pusat perawatan wajah. Tapi, bila Anda tidak sempat datang ke tempat perawatan wajah, Anda tetap bisa melakukannya di rumah. Saat ini banyak sekali tersedia ragam masker beserta kegunaan dan kelebihannya masing-masing yang bisa Anda pilih sesuai kebutuhan kulit wajah Anda.
Manfaat menggunakan masker wajah
Ada banyak manfaat menggunakan masker wajah beserta kegunaannya, misalnya seperti masker untuk kulit kering yang bertujuan menghidrasi dan mengembalikan kelembapan kulit wajah, atau masker bervitamin untuk membantu mencerahkan kulit kusam. Untuk lebih lengkapnya berikut ulasan apa saja manfaat menggunakan masker wajah secara rutin.
Membersihkan kulit wajah secara menyeluruh
Penggunaan masker wajah sangat bermanfaat untuk menghapus kelebihan produksi minyak serta membersihkan kulit wajah sampai ke dalam pori-pori kulit. Bila Anda terbiasa menggunakan make-up yang tebal, yang biasanya membuat pori-pori tertutup oleh bekas-bekas make-up, menggunakan masker sangat menolong untuk membersihkan sisa-sisa make-up pada wajah.
Kaya nutrisi
Produk masker wajah pada umumnya mengandung vitamin, essential oils, dan bahan-bahan anti-aging yang memiliki khasiat untuk menutrisi dan memperbaiki kulit.
Detoksifikasi
Manfaat menggunakan masker wajah yang tak kalah penting, yakni membantu mengangkat sel-sel kulit mati. Manfaat ini berasal dari kandungan vitamin dalam masker yang mampu mengembalikan keremajaan kulit dan membersihkan kulit dari racun-racun radikal bebas.
Mengencangkan kulit wajah
Mengencangkan dan meningkatkan elsatisitas kulit wajah bisa diperoleh dengan menggunakan masker wajah. Selain itu, masker bermanfaat membuat kulit wajah lebih lembut dan berkilau.
Melembapkan kulit wajah
Pemilik kulit wajah yang kering, disarankan untuk menggunakan masker wajah, karena memiliki manfaat melembabkan kulit. Bahan-bahan seperti alpukat, minyak zaitun, dan madu bisa membantu menambah kelembapan wajah Anda dan bisa membantu menghilangkan sel-sel kulit mati.
Mencerahkan kulit wajah
Kulit cerah adalah impian semua perempuan. Salah satu cara yang bisa dilakukan untuk mencerahkan wajah adalah dengan penggunaan masker yang mampu memperkuat kinerja toner dalam membantu mengencangkan pori-pori kulit dan mencerahkan wajah. Masker wajah juga membantu mengurangi bintik-bintik hitam dan membuat kulit tampak lebih bersinar.
Memperbaiki masalah kulit
Bagi Anda yang sedang mengalami beberapa masalah kulit seperti kulit sensitif, iritasi dan kemerahan, sunburn, maupun jerawat penggunaan masker wajah bisa membantu menenangkan kulit yang sensitif.
Masker wajah The Body Shop
Banyak rekomendasi masker wajah yang bagus dari The Body Shop yang dapat Anda pilih. Salah satu produk masker wajah yang harus Anda coba adalah Superfood Expert Facial Mask oleh The Body Shop. Ada 6 jenis masker yang disesuaikan dengan permasalahan kulit Anda, yaitu British Rose Fresh Plumping Mask, Ethiopian Honey Deep Nourishing Mask, Chinese Ginseng & Rice Clarifying Peeling Mask, Amazonian Acai Energising Radiance Mask, Himalayan Charcoal Purifying Glow Mask, dan Japanese Matcha Tea Deep Cleansing Mask yang masing-masing memliki manfaat yang baik untuk wajah. Cukup lengkap bukan variannya? Yuk, beli produk masker wajah di The Body Shop sekarang.