Kamu pasti sudah familiar dengan shea butter 'kan? Shea butter adalah lemak alami yang diekstrak dari kacang pohon Shea yang tumbuh luas di sabana Afrika Barat, terutama di Ghana. Nutrisi yang terkandung dalam shea butter terkenal manfaatnya untuk kesehatan rambut dan kulit, khususnya dalam pelembap seperti body cream. Tapi, apakah kamu tahu sejarah pemberdayaan wanita yang telah berlangsung bertahun-tahun lamanya lewat komunitas perdagangan shea butter?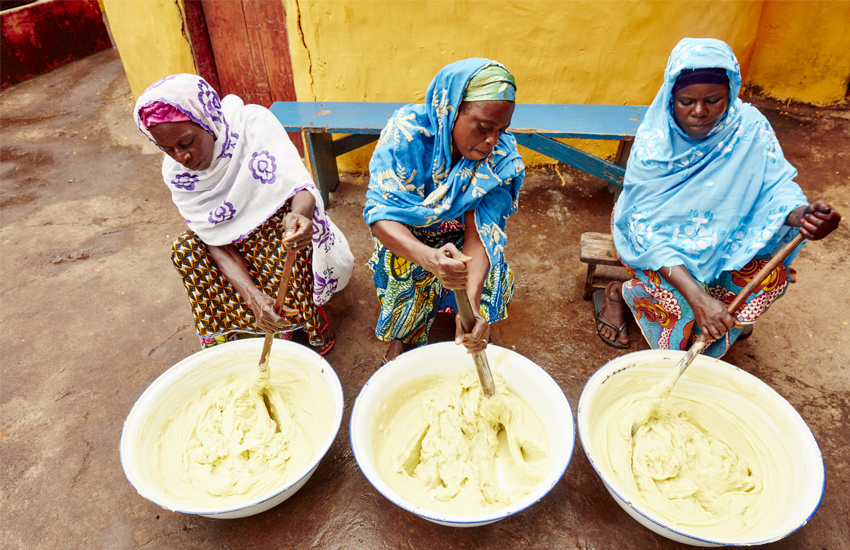 Sebelum menjadi kandungan skincare mendunia, shea butter telah menjadi bahan perawatan tubuh para wanita di Afrika. Tidak salah jika kamu menemukan kulit para wanita Afrika terlihat sehat, lembap dan mengkilap. Akhirnya, setelah penggunaan shea butter dikenal dunia, The Body Shop® memiliki visi dan misi untuk membeli shea butter dari Ghana dengan harga yang layak sekaligus memajukan ekonomi dan kehidupan para perempuan lokal dengan melakukan Community Fair Trade bersama Tungteiya Women's Association sejak 1994.

Berkomitmen membantu pendanaan sosial melalui The Northen Ghana Community Action Fund, pemakaian shea butter dalam produk favoritmu di The Body Shop® akan digunakan untuk membangun sarana kesehatan, sanitasi, perairan dan pendidikan yang berdampak baik pada hampir 49.000 orang setiap tahunnya. Setiap kali kamu menggunakan produk rangkaian Shea Butter, kamu turut mendukung #WomenEmpowerment lho!
Manfaat Shea Butter bagi Kulit

1. Shea butter mengandung vitamin A dan vitamin E yang dapat meningkatkan sirkulasi dan pertumbuhan sel kulit, serta menjadikan kulit lebih sehat.
2. Asam lemak esensial yang terdiri dari dari asam linoleat, palmitat, stearat, dan oleat efektif menyeimbangkan kadar minyak pada kulit.
3. Shea kaya akan asam lemak dan vitamin E yang mampu memberikan rasa nyaman pada kulit dan antioksidan sangat baik untuk kulit yang sensitif dan mempertahankan kelembapan kulit
4. Shea butter aman untuk digunakan semua jenis kulit, khususnya jenis kulit sensitif. Biarpun diolah dari kacang-kacangan, shea butter memiliki protein yang rendah sehingga aman bagi kulit yang mudah alergi dan tidak menyumbat pori.
5. Shea butter mengandung SPF sehingga dapat digunakan sebagai tabir surya tambahan untuk melindungi kulit dari sinar matahari.

Shea Body Butter merupakan pelembap yang paling direkomendasikan bagi kamu yang ingin menjaga kelembapan dan mengambil manfaat maksimal dari shea butter. Teksturnya tidak berminyak dan tidak lengket, dapat melindungi dan menutrisi kulit yang sangat kering dengan kelembapan hingga 96 jam.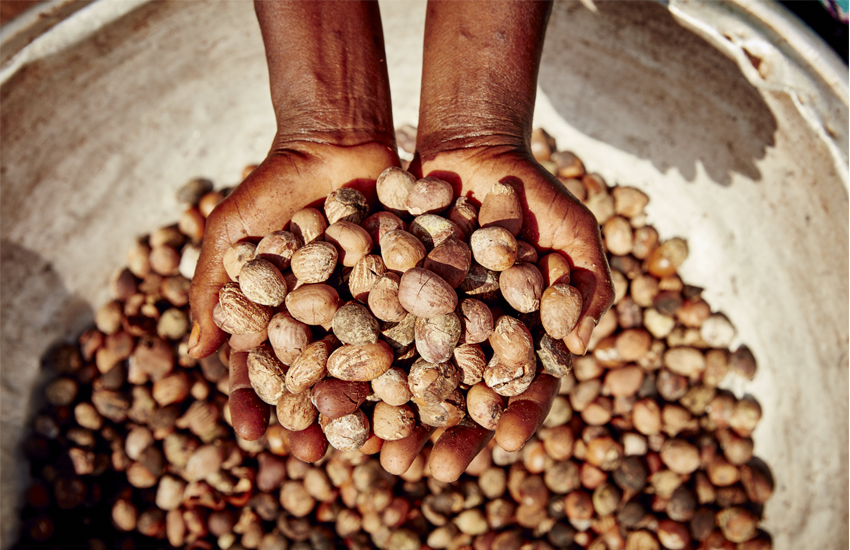 Mengandung Community Fair Trade shea butter dari Ghana yang merupakan sumber fatty acid yang dapat mengunci kelembapan dan menutrisi kulit. Shea Body Butter dibuat dengan lebih dari 95% bahan alami dan sudah bersetifikasi vegan dari The Vegan Society. Jadi, buat kamu yang mencari produk shea butter bebas dari animal testing, produk ini adalah pilihan yang tepat!

Selain sisi pemberdayaan wanita yang telah terjalin lebih dari 20 tahun, Shea Body Butter juga hadir dalam sustainable packaging yang dibuat dari 100% recycled PET jar yang dapat di daur ulang. Tidak ada kata terlambat untuk kamu memulai journey di mana kamu bisa merawat kulit sambil membantu #WomenEmpowerment serta mencegah terjadinya kerusakan lingkungan. It comes from a jar of shea butter!