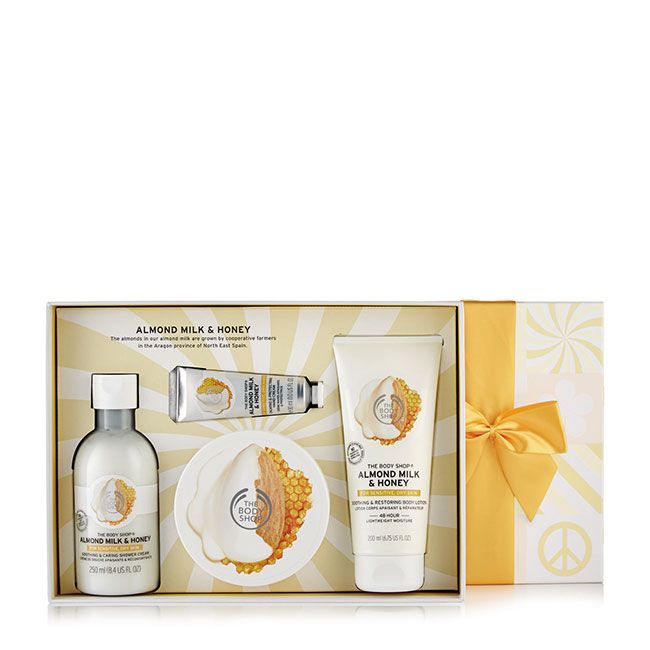 Perayaan ulang tahun merupakan momen spesial untuk kembali mengingat perjalanan hidup dan membuat rencana ke depan yang lebih baik. Orang yang sedang berulang tahun pasti sangat mengharapkan kado-kado spesial. Melalui kado tersebut, yang berulang tahun bisa menyadari seberapa berharga dan seberapa ia disayangi oleh orang-orang di sekitarnya.
Salah satu kado yang ditunggu adalah kado ulang tahun dari sang pasangan. Kado ulang tahun dari pasangan menjadi sangat berharga karena di dalamnya terdapat makna yang mendalam, yakni seberapa istimewanya Anda menganggap pasangan sebagai orang yang spesial.
Ada banyak ide untuk memberikan kado ulang tahun yang romantis untuk pacar. Tidak usah pusing-pusing memikirkan kado unik apa yang cocok untuk Anda berikan kepadanya. Berikan saja produk perawatan tubuh yang pastinya sangat dibutuhkan dan bisa membuat tampilan pasangan Anda lebih menawan. Berikut 3 rekomendasi kado ulang tahun yang romantis untuk pacar yang bisa Anda pilih.
Makan Malam Romantis
Meski sudah umum, tapi kado ulang tahun yang romantis untuk pacar berupa makan malam romantis, apalagi di tempat yang sudah Anda rencanakan sebelumnya bisa membuat si dia sangat bahagia. Sebuah hadiah romantis untuk pacar dapat memberikan perasaan yang luar biasa pada dirinya.
Peralatan Olahraga
Kado ulang tahun yang romantis untuk pacar bisa juga memberikan peralatan olahraga. Cari tahu olahraga yang ia sukai agar bisa dipakai terus. Memberinya perlengkapan atau peralatan olahraga yang disukai tentu akan sangat membuatnya senang. Bila ia suka futsal, sebaiknya berikan sepatu futsal. Untuk pasangan yang suka berenang, kamu bisa memberikan kacamata renang. Dengan memberi kado unik seperti perlengkapan atau peralatan olahraga yang Anda berikan pasti sangat membantu menunjang olahraga kegemarannya.
Alat Make-up dan Aksesorisnya
Hampir semua perempuan suka dengan make-up dan aksesorisnya. Memberikan kado alat make-up atau aksesorisnya menjadi salah satu pilihan dan bentuk perhatian yang mendalam pada pasangan Anda. Kado ini bisa mengisyaratkan bahwa Anda suka melihat si dia tampil cantik dan memperhatikan penampilannya.
Meskipun Anda laki-laki, bukan berarti Anda tidak bisa memberikan make-up untuk pasangan Anda. Anda bisa memberikan kado ulang tahun yang romantis untuk pacar berupa satu set perlengkapan make-up sehari-hari, seperti bedak, lipstik, sampai maskara. Untuk menghindari mubazir, Anda perlu memastikan terlebih dulu merek makeup yang biasa pasangan Anda gunakan dari anggota keluarganya atau sahabatnya. Sebab bila salah memilih produk make-up, wajah Anda bisa menjadi kering dan jerawatan.
Selain itu, Anda bisa memberikan peralatan make-up baru yang dia inginkan, seperti pensil alis, blush brush, hingga penjepit bulu mata. Untuk urusan membungkusnya tidak perlu bingung, karena saat ini banyak produsen make-up yang menjual peralatan make-up sekaligus dengan tempat make-up-nya atau Anda bisa mencari tempat make-up berbentuk unik dan hiasan bagian atasnya dengan pita.
Parfum
Kado ulang tahun yang romantis untuk pacar yang bisa Anda berikan yakni, parfum. Parfum termasuk hadiah yang bersifat personal. Sehingga Anda harus mengingat kepribadian dan apa yang disukainya. Saat Anda memilih parfum, Anda harus bisa mengekspresikan orang yang Anda kasihi dalam bentuk aroma. Perlu diketahui, jika parfum yang Anda pilih menceritakan tentang apa yang Anda pikirkan tentangnya.
Parfum sangat bisa menjadi perwakilan kepribadian seseorang. Maka dari itu, karena sifatnya yang sangat personal, Anda tidak boleh sembarangan memilih parfum untuk hadiah. Para perempuan umumnya menyukai aroma bunga atau campuran buah yang lebih segar. Untuk laki-laki biasanya menyukai parfum dengan aroma kayu yang hangat. Cara untuk mengetahui apakah parfum yang Anda beli sudah tepat, yakni dengan melihat reaksi pasangan dan jika pasangan Anda mencium aroma parfum itu mengalami perasaan bahagia, berarti parfum yang Anda berikan sudah tepat.
Produk Perawatan Tubuh
Selain produk make-up dan aksesorisnya, perempuan sangat suka diberikan paket produk perawatan tubuh yang isinya beragam seperti lotion, masker wajah, sabun, sampo, kondisioner, body scrub, dan lain-lain. Kado unik ini bisa membuat dia tampil cantik dan percaya diri apalagi bila bertemu dengan Anda. Sementara untuk perempuan yang ingin memberikan kado unik untuk pasangan laki-laki, Anda bisa memberikan produk tubuh seperti deodorant, shaving cream, dan lain-lain.
Untuk produk make-up, parfum, atau perawatan tubuh yang bagus, Anda bisa memberikan produk The Body Shop. Produk ini menyediakan produk khusus yang bisa Anda berikan pada pasangan Anda. Selain itu, packaging dari produk The Body Shop juga sangat eye catching sehingga dia akan makin senang menerimanya. Untuk melihat produk yang ada di The Body Shop, bisa cek di situs resmi The Body Shop.