Memilih parfum perempuan memang susah-susah gampang. Ada berbagai pertimbangan dalam memilih aroma yang tepat, misalnya pengaruh dari kepribadian atau jenis aktivitas yang dilakukan. Belum lagi, ada begitu banyak brand di dunia dengan aneka pilihan parfum perempuan.
Salah satu brand yang menyediakan berbagai produk parfum untuk perempuan adalah The Body Shop®. Tiap-tiap rangkaian memiliki keharuman yang unik dan menyenangkan sehingga dapat menambah semangat saat beraktivitas. Dari sekian banyak parfum yang ada di The Body Shop®, berikut parfum perempuan terlaris dari The Body Shop® yang bisa Anda pilih.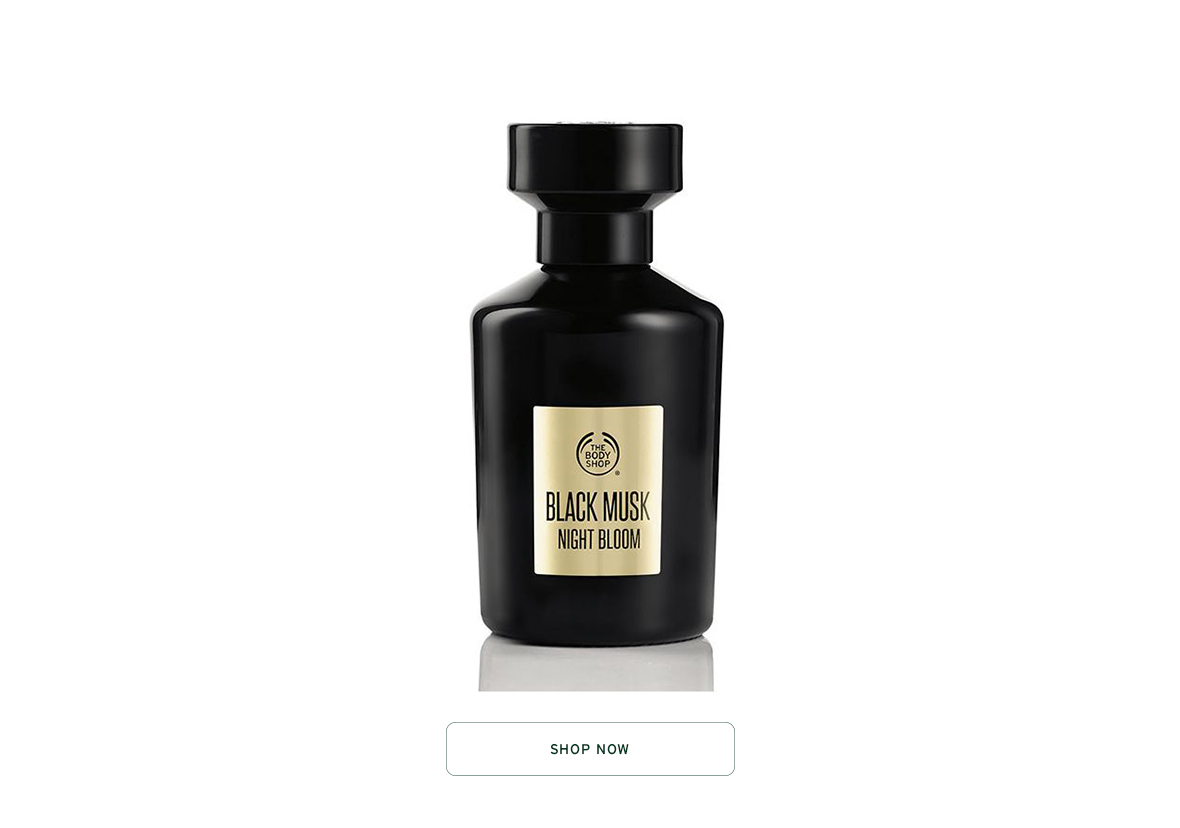 Anda sedang mencari aroma parfum perempuan yang bisa memberikan kesan elegan? Black Musk Night Bloom Eau De Toilette adalah jawabannya. Parfum ini cocok untuk Anda gunakan ketika menghadiri acara penting atau pesta malam hari. Black Musk Night Bloom memiliki aroma yang cenderung lebih kuat dengan wangi oriental floral yang intens dan sensual.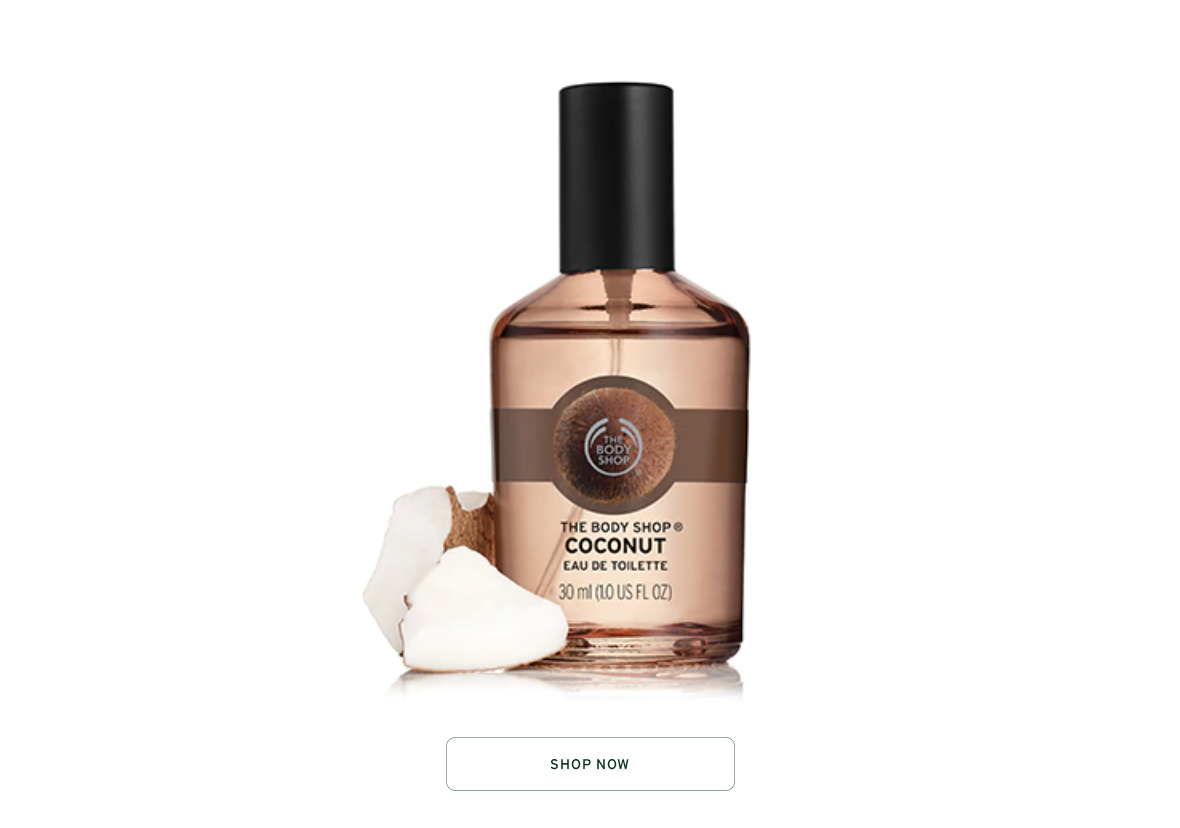 Parfum perempuan terlaris lain dari The Body Shop® adalah Coconut Eau De Toilette. Parfum perempuan ini cocok digunakan bila Anda menyukai aroma parfum yang lembut dan natural. Parfum yang aromanya merupakan perpaduan kelapa, gula, dan essence tebu dari Brazil ini bisa memberi efek rileks dan eksotis yang tahan lama.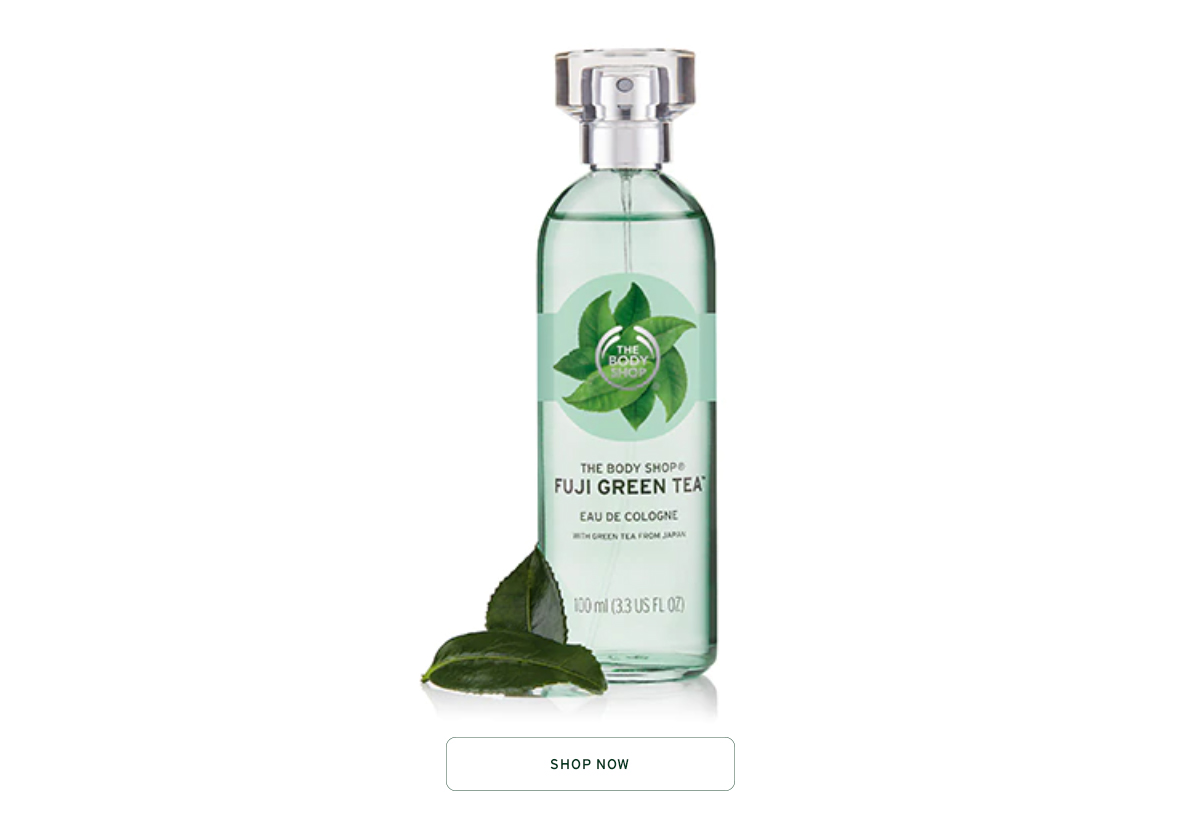 Salah satu ciri khas dari green tea adalah memiliki aroma harum yang segar namun menenangkan. Nah, bagi Anda yang menyukai aroma yang sejenis ini, cobalah Fuji Green Tea Eau De Cologne. Hadir dengan wangi yang natural, parfum ini dapat Anda gunakan untuk aktivitas sehari-hari.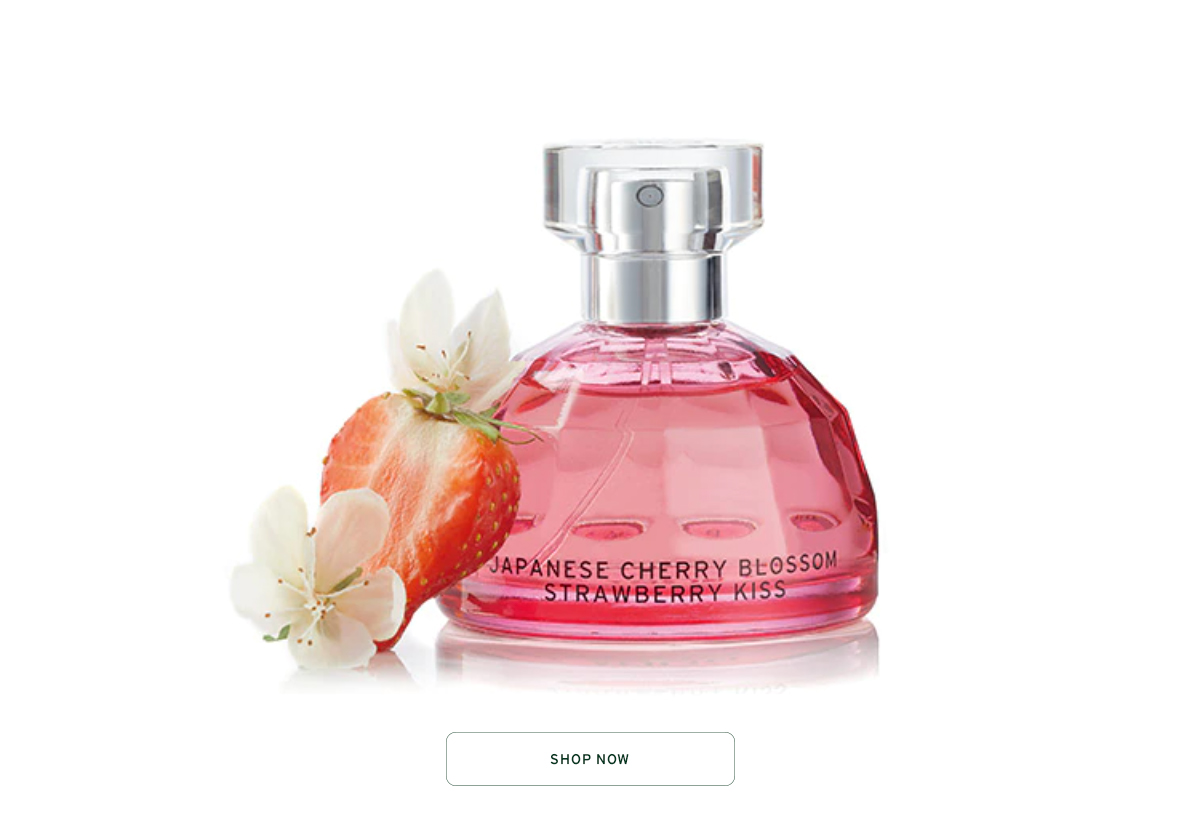 Parfum perempuan dari The Body Shop® yang dapat menjadi pilihan adalah The Body Shop® Japanese Cherry Blossom Strawberry Kiss. Bagi Anda perempuan yang feminin dapat menggunakan parfum dengan wangi yang manis ini. Di dalamnya terdapat aroma Japanese Cherry Blossom, Strawberry, Peony Flower, dan amber yang manis dan menyegarkan.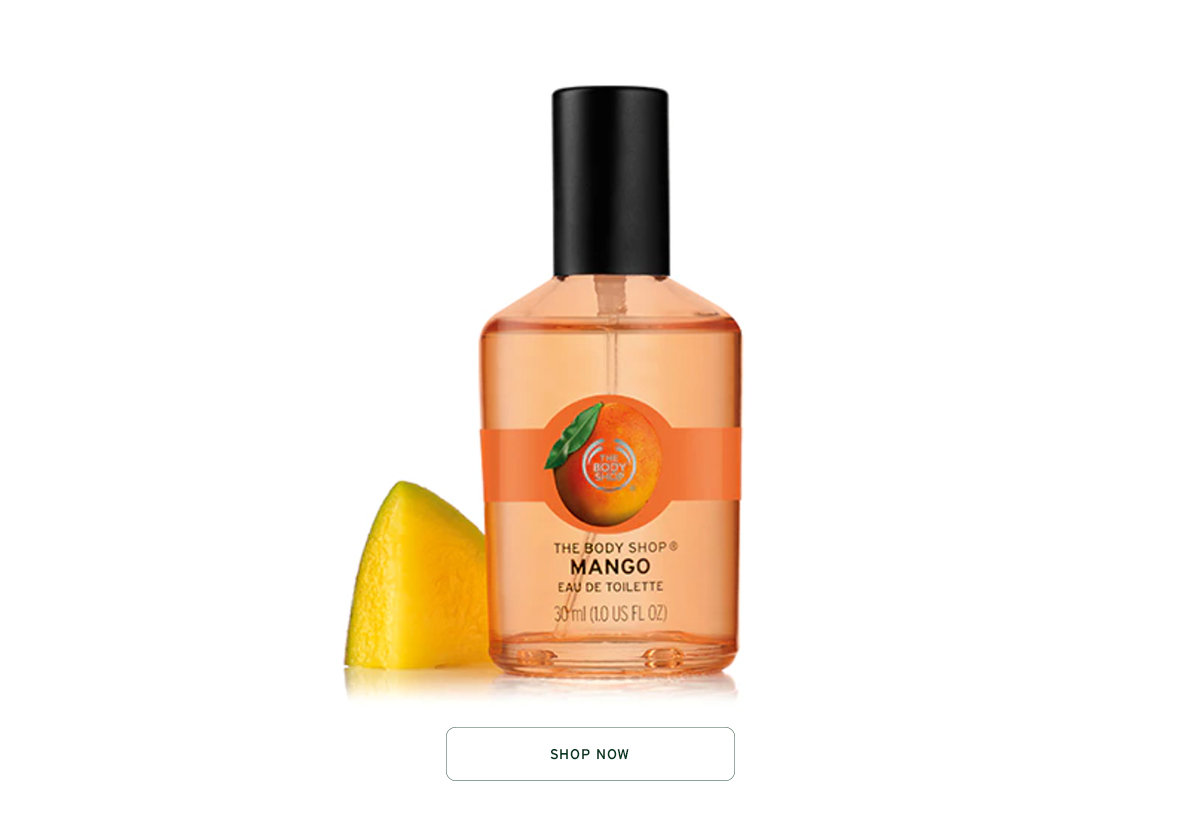 Parfum perempuan dengan aroma buah-buahan yang segar seperti Mango Eau De Toilette cocok digunakan bagi Anda yang memiliki banyak kegiatan di luar ruangan. Pasalnya, parfum beraroma buah tidak mudah menimbulkan efek migrain ataupun sakit kepala bila terpapar sinar matahari. Mango Eau De Toilette memiliki aroma mangga yang segar, cocok untuk memompa semangat selama beraktivitas outdoor.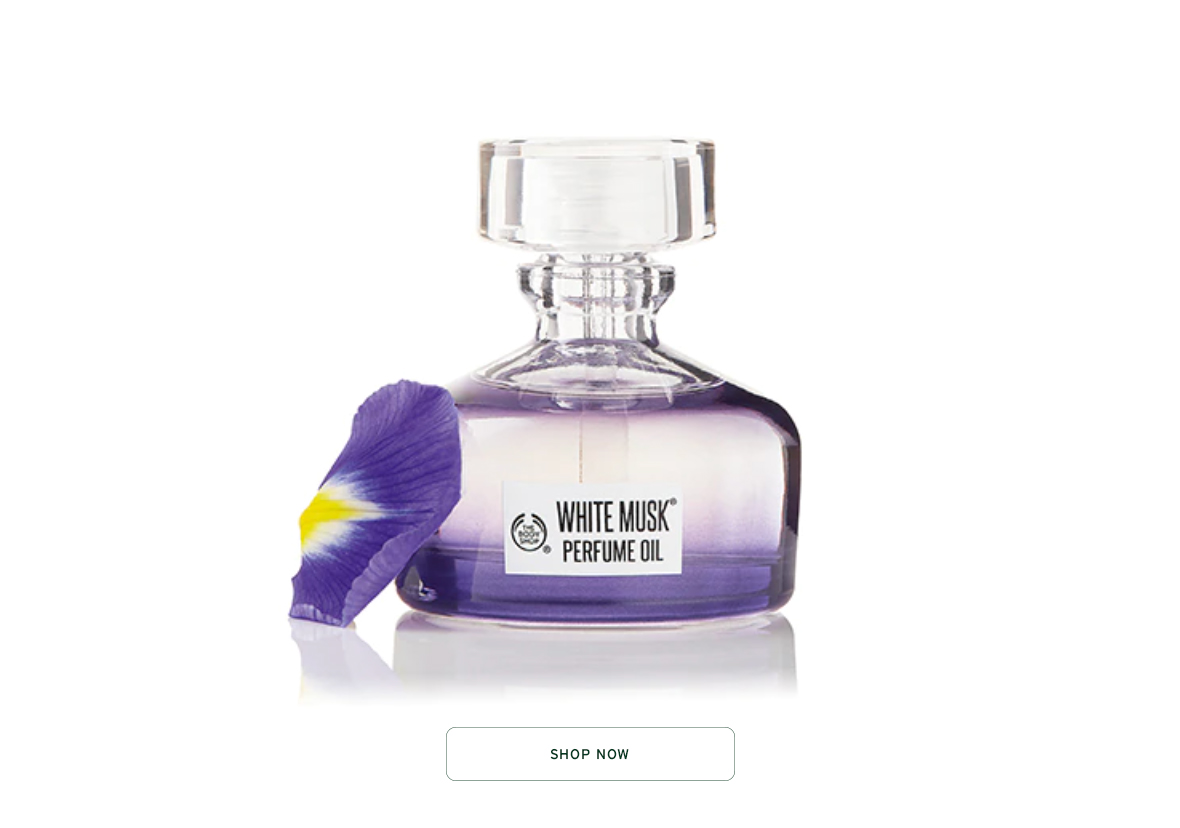 White Musk Perfume Oil, salah satu parfum perempuan terlaris di The Body Shop® yang memiliki aroma ikonis yang lembut, mewah, dan tahan lama. Gunakan parfum bertekstur oil ini sedikit saja di titik-titik nadi, seperti di pergelangan tangan dan leher. Aroma White Musk Perfume Oil ini hadir dari kombinasi bahan utama white musk, bunga lily, iris, rose, dan vanilla.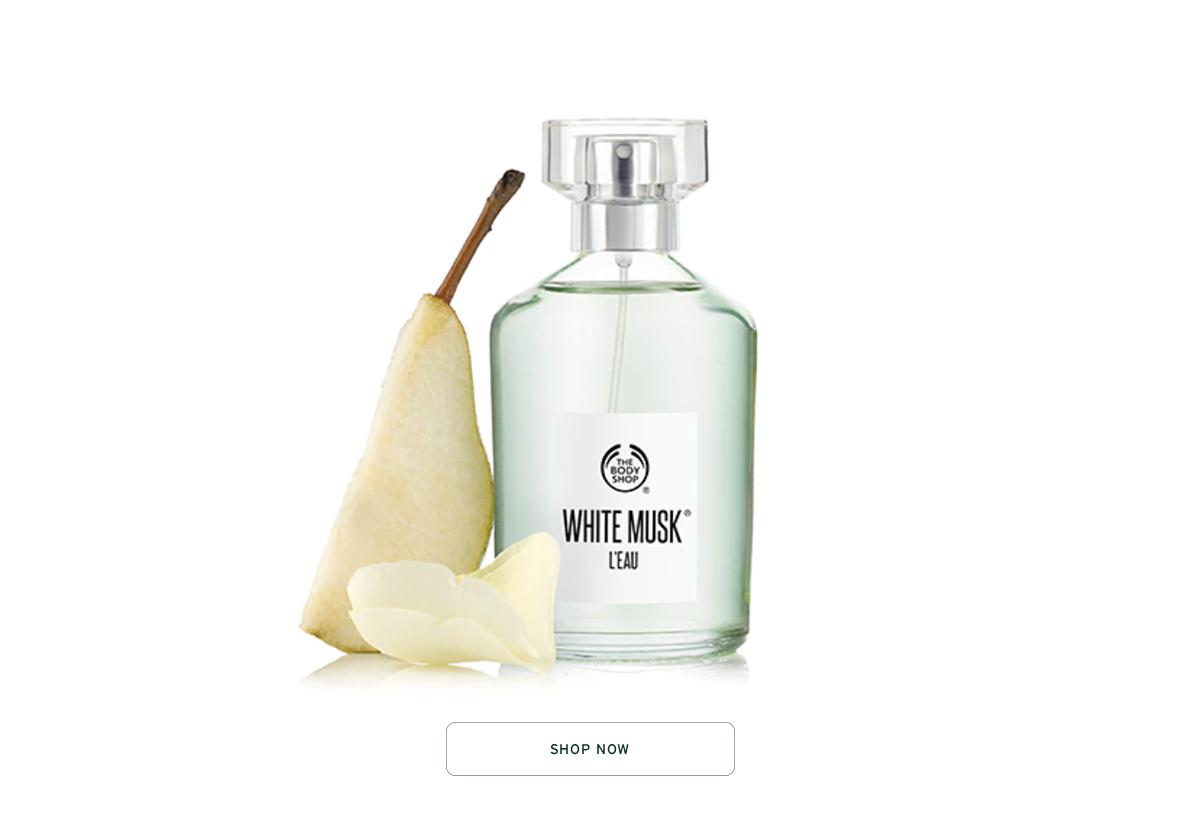 Parfum perempuan terlaris lainnya dari The Body Shop® adalah White Musk L'Eau. Cocok untuk dipakai sehari-hari serta mengandung aroma bunga lily, iris, rose, vanilla, dan white musk. Wangi dari parfum ini sangat klasik dan lembut, dapat digunakan untuk segala usia.
Ingin mencoba satu, beberapa, atau semua parfum perempuan terlaris di The Body Shop® di atas? Anda dapat membeli semua variannya di gerai resmi The Body Shop® yang ada di berbagai pusat perbelanjaan atau situs resmi The Body Shop®.