Momen pergantian tahun biasanya disambut dengan kegembiraan dan selalu dinanti banyak orang. Tapi berbeda dengan pergantian tahun 2020 ini, di mana hujan deras mengguyur area Jabodetabek dan Banten hingga menyebabkan banjir di berbagai titik. Bahkan ada beberapa wilayah yang terkena banjir bandang dan tanah longsor, hingga warganya kehilangan rumah, lahan pertanian, harta benda, sampai nyawa.
Bencana banjir bandang ini juga melanda sekolah PAUD Cempaka yang berlokasi di wilayah Kampung Leuwi Sieun, Desa Candi, Kecamatan Curug Bitung, Kabupaten Lebak, Banten. Sekolah yang dibangun dari dana swadaya masyarakat ini hanyut dan rata dengan tanah. Akibatnya, anak-anak jadi kehilangan sekolah dan proses belajar mengajar dengan terpaksa harus berhenti.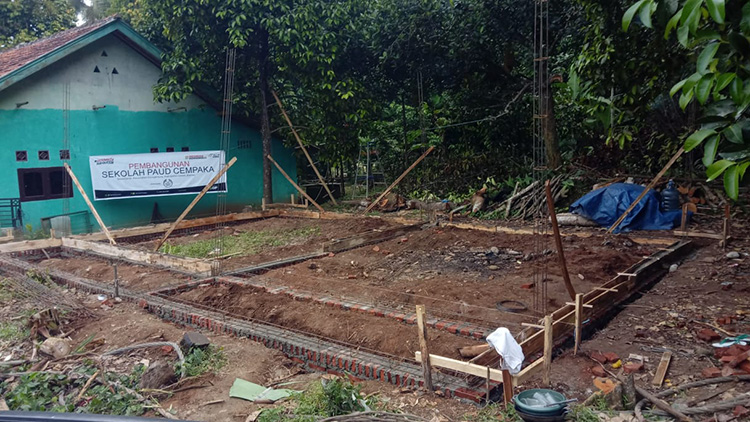 Nah, sejalan dengan komitmen The Body Shop® Indonesia untuk memberikan hak dan kesempatan yang sama bagi semua anak untuk mendapat akses pendidikan, kami menggalang donasi selama periode 9 Januari - 31 Januari 2020 melalui Aksi Cepat Tanggap (ACT) untuk pembangunan kembali PAUD Cempaka. Dari donasi kasir di 58 store The Body Shop® area Jabodetabek dan Serang, kami berhasil mengumpulkan donasi sebesar Rp133.124.660.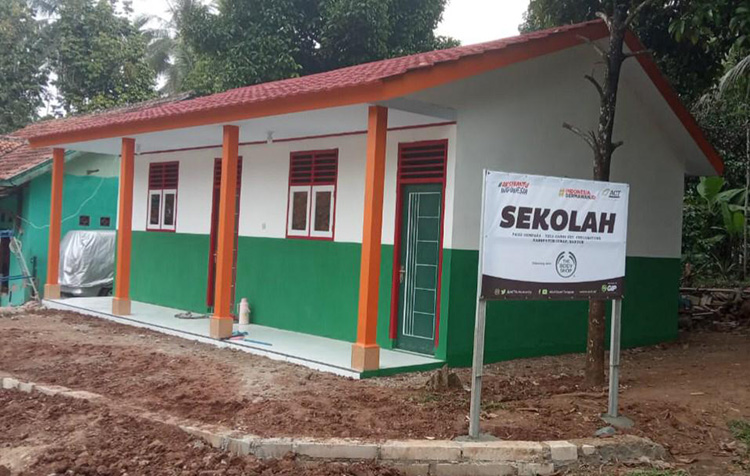 Donasi tersebut digunakan untuk membangun sekolah baru yang dimulai pada bulan Juni 2020. Setelah berjalan hampir 1 bulan, PAUD Cempaka yang baru pun diresmikan pada 11 Juli 2020. Jadi sekarang anak-anak di Lebak, Banten punya sekolah baru yang terdiri dari 2 ruangan kelas berukuran 6x6 meter!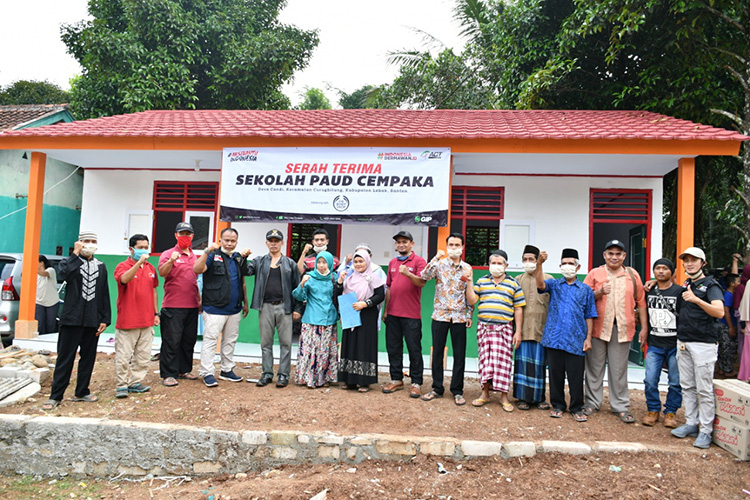 Terima kasih Beauty Lovers, berkat donasimu kini sekolah yang sempat rata dengan tanah sudah kembali berdiri dan dapat digunakan lagi untuk aktivitas belajar mengajar.