Setiap tahunnya, tanggal 3 Juli diperingati sebagai International Plastic Bag Free Day atau Hari Tanpa Kantong Plastik Sedunia. Hari tersebut merupakan momentum yang mengingatkan dan mendorong kita untuk menolak penggunaan plastik sekali pakai, khususnya kantong plastik. Dengan adanya Hari Tanpa Kantong Plastik Sedunia, diharapkan dapat meningkatkan awareness masyarakat mengenai bahaya dari kantong plastik.
Dalam kesempatan ini, The Body Shop® Indonesia merayakan Hari Tanpa Kantong Plastik Sedunia dengan menyerahkan donasi dari customer sebesar Rp.477.632.706 secara simbolis kepada Gerakan Indonesia Diet Kantong Plastik (GIDKP) sebagai bentuk dukungannya terhadap program Envirochallenge. Envirochallenge adalah sebuah program kompetisi yang mendorong siswa-siswi sekolah menegah atas/ sederajat untuk memulai dan menjalankan inisiatif dalam upaya penyelamatan lingkungan hidup yang dimulai dari sekolah masing-masing. Hal ini sejalan dengan visi dan misi The Body Shop® sebagai brand kecantikan ramah lingkungan yang selalu mendukung adanya perubahan positif pada lingkungan.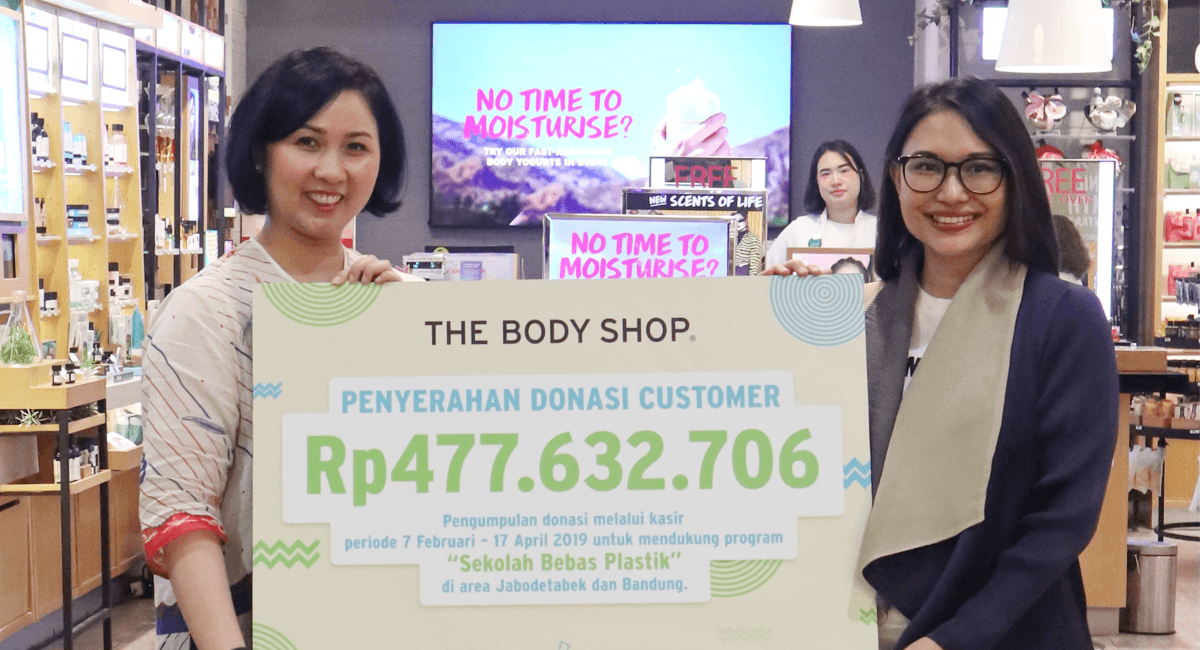 Simbolisasi penyerahan donasi dilaksanakan pada hari Rabu, 3 Juli 2019, di toko The Body Shop® Senayan City yang dihadiri oleh Mira F. Soetjipto (Human Capital Director The Body Shop® Indonesia), Tiza Mafira (Direktur Eksekutif Gerakan Diet Kantong Plastik), Rayi Putra (Musisi), Dilla Hadju (Praktisi Pendidikan), Valerie Krasnadewi & Veronika Krasnasari (Finalis Asia's Next Top Model). Dimulai dengan pembukaan dan talkshow dari para pembicara, lalu diakhiri dengan momentum penyerahan donasi serta foto bersama.
Sebelumnya, The Body Shop® Indonesia telah bekerja sama dengan GIDKP sejak tahun 2013. "…Kami sudah sering melakukan kegiatan bersama dan saat ini kami bersama-sama sedang bekerja sama dalam program Envirochallenge, dimana kami ingin mewujudkan sekolah yang bebas dari plastik. Tujuannya adalah menciptakan generasi yang paham akan permasalahan lingkungan secara komprehensif, terutama sampah plastik, dan mendorong utk menciptakan solusi yang kreatif dan tepat sasaran dalam upaya pengurangan sampah plastik di lingkungan." kata Tiza Mafira.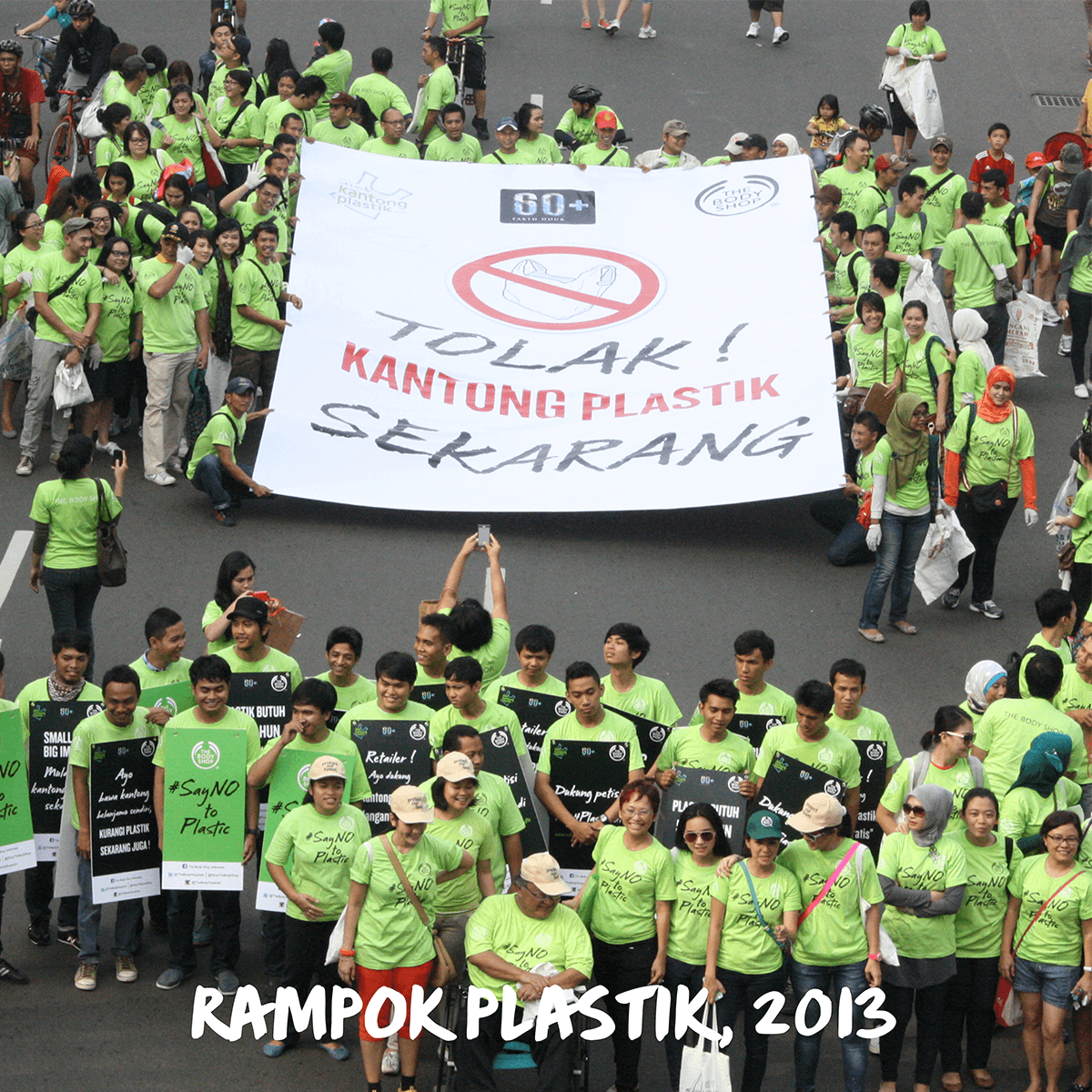 Kali ini, The Body Shop® Indonesia bekerja sama dengan melakukan penggalangan dana dari para pelanggan sejak 7 Februari – 17 April 2019 melalui kasir di seluruh toko The Body Shop® Indonesia.
"Kami mengucapkan terima kasih kepada para pelanggan The Body Shop® yang selama ini telah menujukkan kepercayaan dan mendukung berbagai program yang kami jalankan, khususnya kepada para donatur yang merupakan loyal customer kami dalam program donasi untuk Gerakan Indonesia Diet Kantong Plastik. Hal ini menunjukkan dukungan yang sangat besar dari pelanggan terhadap upaya kami untuk mengatasi permasalahan sampah plastik." jelas Mira F. Soetjipto.
Dalam acara ini, Rayi Putra (personil RAN) juga berbagi mengenai usahanya dalam mengurangi jumlah penggunaan plastik, khususnya botol plastik. "…sebagai musisi, dalam grup RAN, kita pun berusaha diet plastik dengan mengganti kebutuhan botol plastik air putih sekali pakai dengan memakai botol isi ulang. Alhamdulillah jadi bisa mengurangi sampah plastik, dimana sebelumnya bisa habis 50-100 botol plastik sekali manggung." kata Rayi Putra. Bahkan, di talkshow ini, Rayi juga sempat bercerita mengenai jaketnya yang merupakan hasil daur ulang plastik.
Istri dari Rayi, Dilla Hadju, juga telah memulai gaya hidup yang sustainable. Mulai dari membawa tas belanja sendiri setiap kali pergi berbelanja serta lebih memilih popok kain yang bisa digunakan berulang kali dibandingkan popok sekali pakai untuk anaknya.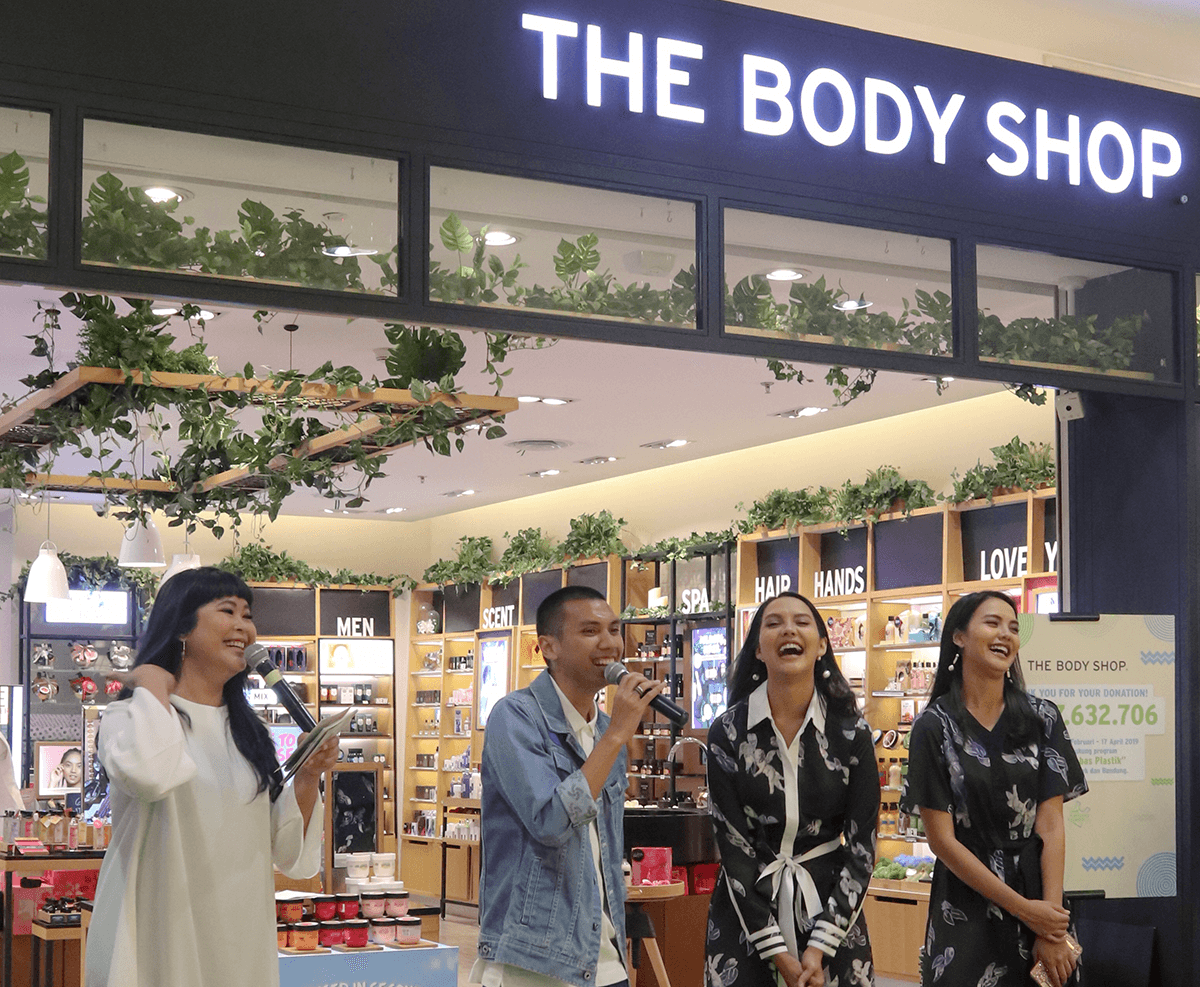 Selain Rayi dan Dilla, hadir pula finalis Asia's Next Top Model Cycle 5, Valerie Krasnadewi dan Veronika Krasnasari. Model kembar ini memiliki kepedulian khusus terhadap lingkungan dan juga berbagi mengenai cerita mereka memulai hidup yang ramah lingkungan dan usahanya untuk memengaruhi keluarganya untuk menjalankan lifestyle yang serupa.
"Menjaga lingkungan adalah adalah kewajiban kita bersama dan dapat dimulai dari diri sendiri sejak dini dengan melakukan hal-hal kecil setiap hari seperti membawa tumbler dan sedotan stainless yang dapat berulang kali pakai. Kita sangat mengapresiasi program Envirochallenge yang dicetuskan oleh Gerakan Indonesia Diet Kantong Plastik untuk membangun kesadaran adik-adik pelajar sekolah menengah atas akan pentingnya menjaga lingkungan." jelas Valerie dan Veronika.
Selamat Hari Tanpa Kantong Plastik Sedunia! Yuk, kurangi penggunaan plastik dan mulai pola hidup yang ramah lingkungan!