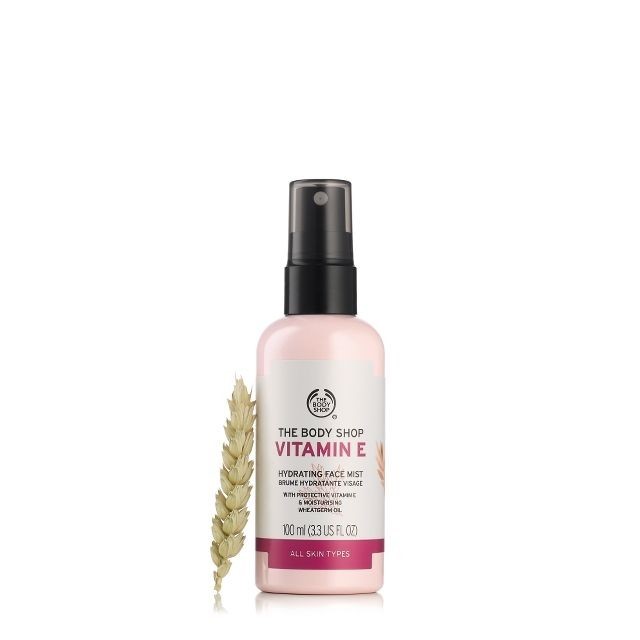 Produk kecantikan kini semakin banyak ragam dan kegunaannya. Salah satu produk yang belakangan cukup digandrungi adalah face mist. Seperti apa itu? Face mist biasanya dikemas dalam botol semprot yang bisa dibawa kemanapun karena ukurannya yang kecil. Dengan kandungan yang menyegarkan, banyak perempuan memilih face mist untuk digunakan ketika merasa kepanasan di siang hari.
Jika ditelaah lagi, fungsi face mist sebenernya lebih dari sekedar air yang menyegarkan dalam sekejap. Ada beberapa face mist yang memang diciptakan untuk tujuan tertentu. Apa saja kira-kira manfaat face mist untuk kulit wajah? Berikut ini ulasan lengkapnya.
1. Melembapkan Kulit
Menyemprotkan face mist pada wajah akan membantu melembapkan kulit secara praktis dan efisien. Hal ini dikarenakan adanyan kandungan Vitamin E sebagai antioksidan yang mampu membantu melembapkan dan menutrisi kulit. Ditambah lagi, adanya wheat germ oil untuk menjaga kesehatan kulit karena wheat germ oil adalah salah satu antioksidan untuk melawan radikal bebas.
2. Mengoptimalkan Kerja Skin Care
Cara terbaik agar kerja skin care lebih optimal dalam kulit ternyata adalah dengan menggunaan face mist! Belum banyak yang tahu memang akan fungsi face mist yang satu ini. Bagaimana anjuran pemakaiannya? Setelah membersihkan wajah, semprot face mist lalu tepuk-tepuk hingga menyerap, lanjutkan dengan mengaplikasikan produk skin care Anda. Dengan kulit yang lembap, rangkaian skin care yang digunakan setelahnya pun pun akan terserap maksimal.
3. Membuat Makeup Tahan Lama
Tidak hanya untuk perawatan wajah, fungsi face mist pun sangat diandalkan dalam mempertahankan makeup. Face mist memiliki kandungan untuk membuat make up menjadi tahan lama. Semprotkan facial mist spray sebelum atau sesudah menggunakan make up, lalu diamkan sebentar. Make up akan menempel dengan sempurna dibantu dengan kandungan yang terdapat dalam facial mist spray ini.
4. Mencegah Wajah Kusam
Wajah kusam karena aktivitas outdoor? Tak perlu khawatir! Gunakan face mist untuk mencegah kekusaman akibat sinar matahari dan polusi. Beberapa face mist memang ada yang dibuat dengan formula melindungi wajah dari polusi dan radikal bebas lainnya. Namun, jangan lupa juga untuk mengaplikasikan sun block sebelumnya ya. Agar fungsi face mist ini bisa lebih terlihat lebih maksimal pada kulit wajah Anda.
Cari Face Mist degan Kandungan Terbaik, Pilih Produk The Body Shop
Tertarik untukk menggunakan face mist di keseharian Anda? Pastikan produk yang Anda pilih memiliki kandungan dari bahan alami dan bebas animal testing! Seperti The Body Shop Vitamin E face mist contohnya. Diformulasikan dengan proaktif vitamin E dan minyak gandum, face mist ini sangat direkomendasikan untuk melembapkan wajah Anda secara maksimal. Selain itu, The Body Shop Vitamin E face mist juga cepat kering, sehingga Anda tak perlu mengusapnya dengan handuk setelah pemakaian. Dapatkan The Body Shop Vitamin E face mist hanya dengan Rp 149.000 di counter atau website resmi The Body Shop sekarang juga!