WHAT IS THE PROBLEM?
Indonesia adalah salah satu negara dengan pertumbuhan ekonomi tercepat di Asia, tetapi masih terdapat banyak masyarakat pinggiran yang masih mengandalkan pertanian sebagai lapangan pekerjaan. Anak muda mulai bekerja sebagai petani tanpa penghasilan atau pindah ke kota untuk mencari pekerjaan selain petani. Inilah yang menyebabkan banyak perempuan muda yang menganggur, terutama dengan rendahnya tingkat pendidikan dan tuntutan kodrat perempuan di masyarakat. Banyak perempuan yang dilarang bekerja di luar rumah, sehingga sulit untuk perempuan menambah keterampilan dan berpartisipasi aktif di masyarakat.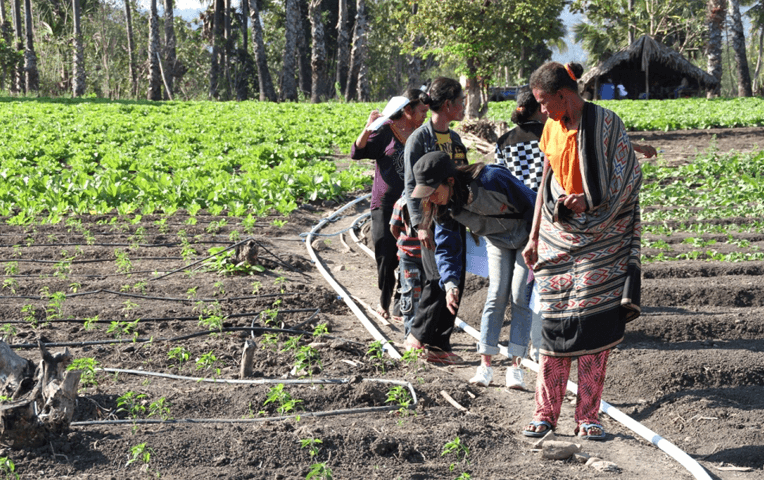 WHAT ARE WE DOING TO HELP?
Kami akan aktif di provinsi termiskin ke-3 di Indonesia, yaitu Nusa Tenggara Timur (NTT) yang memiliki tingkat pengangguran tertinggi, yang disebabkan oleh kemiskinan, pernikahan dini, dan migrasi ilegal. Bersama Yayasan Plan International Indonesia, kami akan menciptakan lingkungan yang suportif dan mendukung para perempuan untuk berkembang. Salah satunya adalah dengan menyediakan pelatihan keterampilan untuk 330 pemuda (80% perempuan), dan menyediakan pengetahuan untuk mencari pekerjaan atau menciptakan bisnis.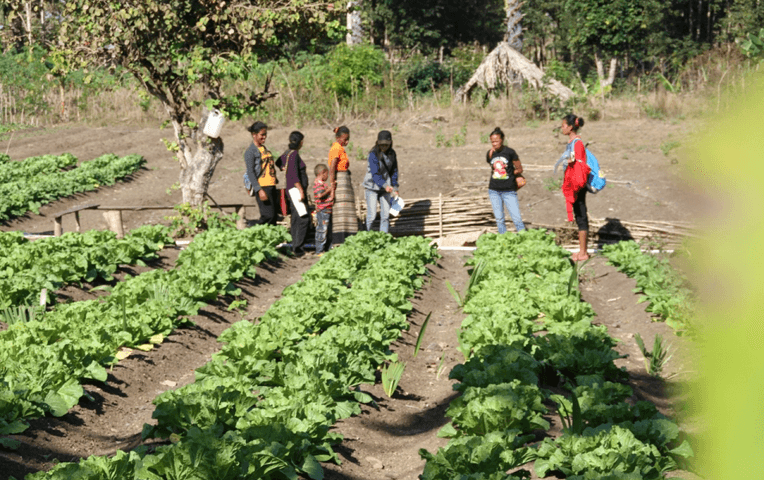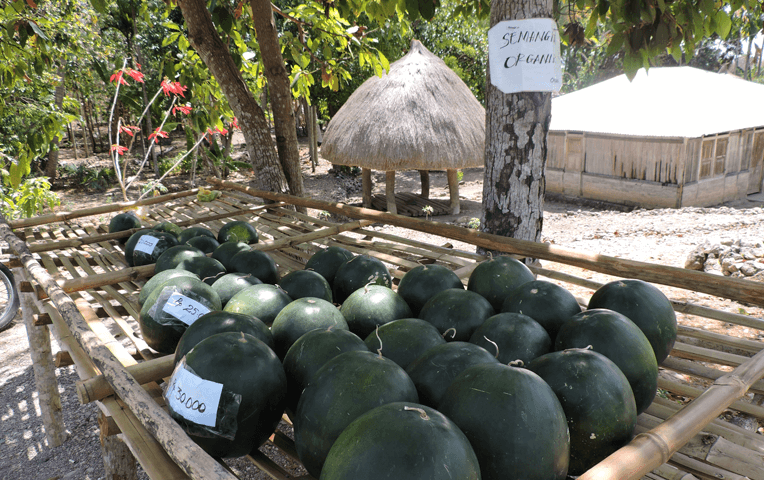 WHAT KIND OF SKILL DO WE PROVIDE?
Kami bekerja sama dalam sebuah proyek "Green Skills" untuk mendorong peningkatan ekonomi yang berkelanjutan bagi petani muda di Nusa Tenggara Timur, khususnya perempuan, usia 18-29 tahun sehingga mereka lebih berdaya dalam hidupnya dan berkontribusi pada pencegahan perusakan lingkungan. Hal ini dilakukan dengan pemberian pelatihan teknik pertanian ramah lingkungan, pelatihan keterampilan hidup dan keterampilan usaha, pendampingan intensif untuk membuat usaha kecil ramah lingkungan yang berkelanjutan, serta akses untuk membangun kerjasama dengan pengusaha lokal.
WHY GIRLS?
Kami selalu berkomitmen untuk mendorong kesetaraan bagi perempuan muda di Nusa Tenggara Timur (NTT). Selama ini, perempuan muda NTT, terutama yang tinggal di wilayah pedesaan tidak memiliki kuasa terhadap pengolahan lahan, termasuk kepemilikan lahan. Akibatnya, perempuan muda di NTT cenderung bermigrasi keluar NTT yang seringkali berakhir pada migrasi yang beresiko terjerat dalam isu eksploitasi dan perdagangan orang.
WHO IS OUR PARTNER?
Yayasan Plan International Indonesia (Plan Indonesia) merupakan organisasi kemanusiaan dan pengembangan masyarakat yang memperjuangkan hak anak dan kesetaraan bagi anak perempuan. Bekerja di Indonesia sejak 2 September 1969 dan pada Juni 2017 lalu bertransformasi menjadi entitas lokal dengan nama Yayasan Plan International Indonesia (Plan Indonesia) dengan tujuan untuk membangun kemitraan jangka panjang dan penggalangan sumber daya yang lebih luas untuk memberikan dampak pembangunan yang berkelanjutan.
SEE THEIR INSPIRING STORY!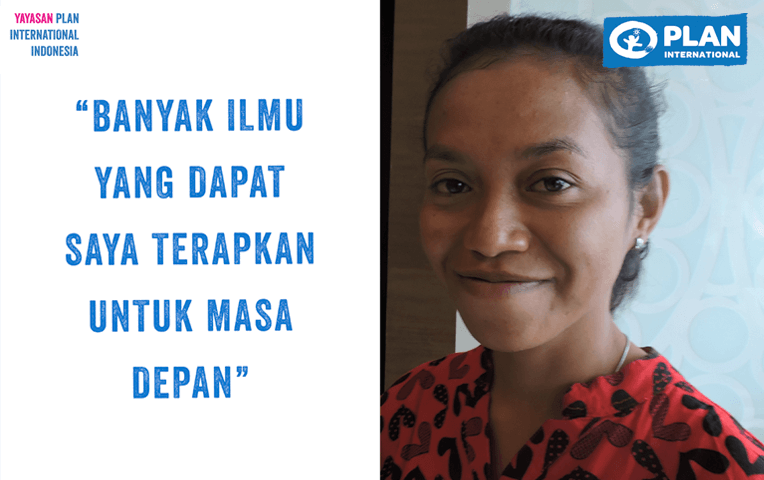 METTY'S STORY
Metty adalah petani muda yang hidup di provinsi termiskin di Indonesia Timur, di mana ia menanam buah dan sayur secara organik. Bergabung dengan Yayasan Plan International Indonesia, Green Skills Project telah memotivasi Metty untuk menjadi petani organik, memberikan kepercayaan terhadap pertanian organik. Kini Metty telah memiliki lebih dari 3 hektar lahan dan mempekerjakan 10 temannya yang merupakan perempuan muda sehingga perempuan dapat berdiri di kaki sendiri.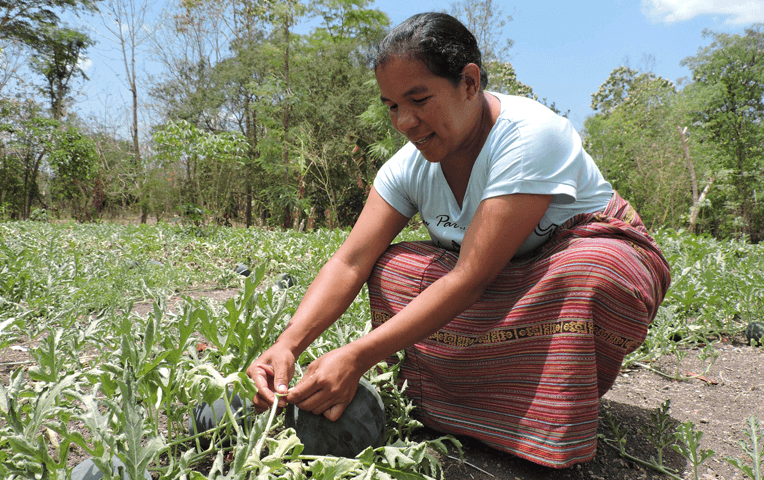 SYLVI'S STORY
Sebagai ibu rumah tangga, Sylvi merasa sangat bahagia dengan menjadi petani yang ramah lingkungan. Hasil tanam sayurnya bisa dipergunakan untuk makan dan meningkatkan ekonomi keluarga. Dirinya tidak lagi hanya mengharapkan dari penghasilan suaminya. Bahkan, keuntungan dari tanaman sayurnya juga dapat digunakan untuk kebutuhan anaknya sekolah. "Pesan saya untuk perempuan lain, kalau bisa jangan mengharapkan penghasilan suami. Mari kita kreatif, misalnya dengan tanam sayur ini bisa mengurangi beban keluarga dan memenuhi kebutuhan"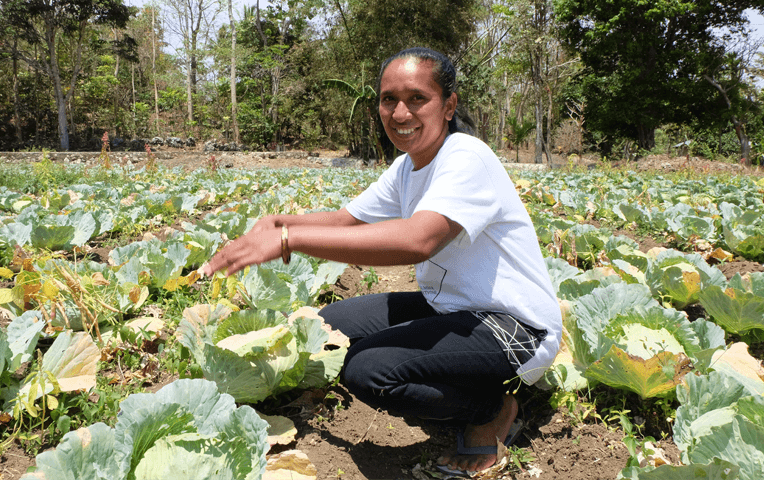 VERO'S STORY
"Motivasi saya ikut proyek Green Skill adalah saya lebih tertarik untuk menghasilkan uang sendiri tanpa harus keluar dari daerah" Selain menjadi mandiri, Vero juga terus mendorong teman-teman sekitarnya untuk maju bersama-sama dengan dirinya. Vero juga melakukan advokasi ke pemerintah untuk melakukan penghijauan di daerah yang tanahnya gersang setelah digunakan sebagai lahan tambang. Proposal Vero untuk reboisasi tanah sekitar tempat tinggalnya disetujui pemerintah setempat dengan penanaman kembali ratusan tanaman yang dapat mengembalikan kesuburan tanah.
WHAT CAN WE DO?
Untuk membantu program ini, kamu bisa melakukan donasi ke seluruh store The Body Shop® terdekat di kotamu mulai tanggal 7 November 2019 – 1 Januari 2020. Selain itu, kamu juga bisa mendukung program ini melalui setiap pembelian produk "Rocket Gift".* Seluruh hasil donasi yang terkumpul akan digunakan untuk program pelatihan dan pendampingan bercocok tanam ramah lingkungan guna pemberdayaan ekonomi perempuan muda di Nusa Tenggara Timur.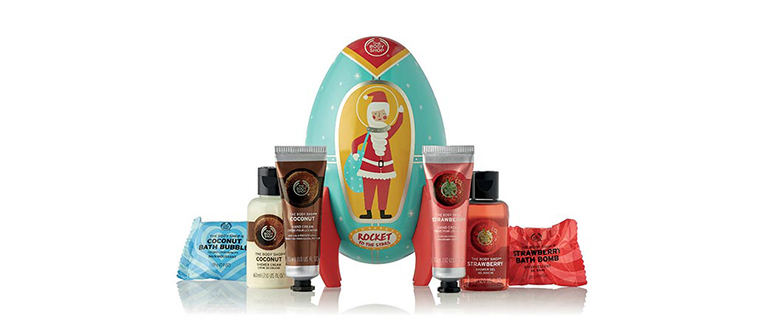 *Setiap Rp5.000 dari pembelian Rocket Gift akan didonasikan untuk program Skills For Life Indonesia.