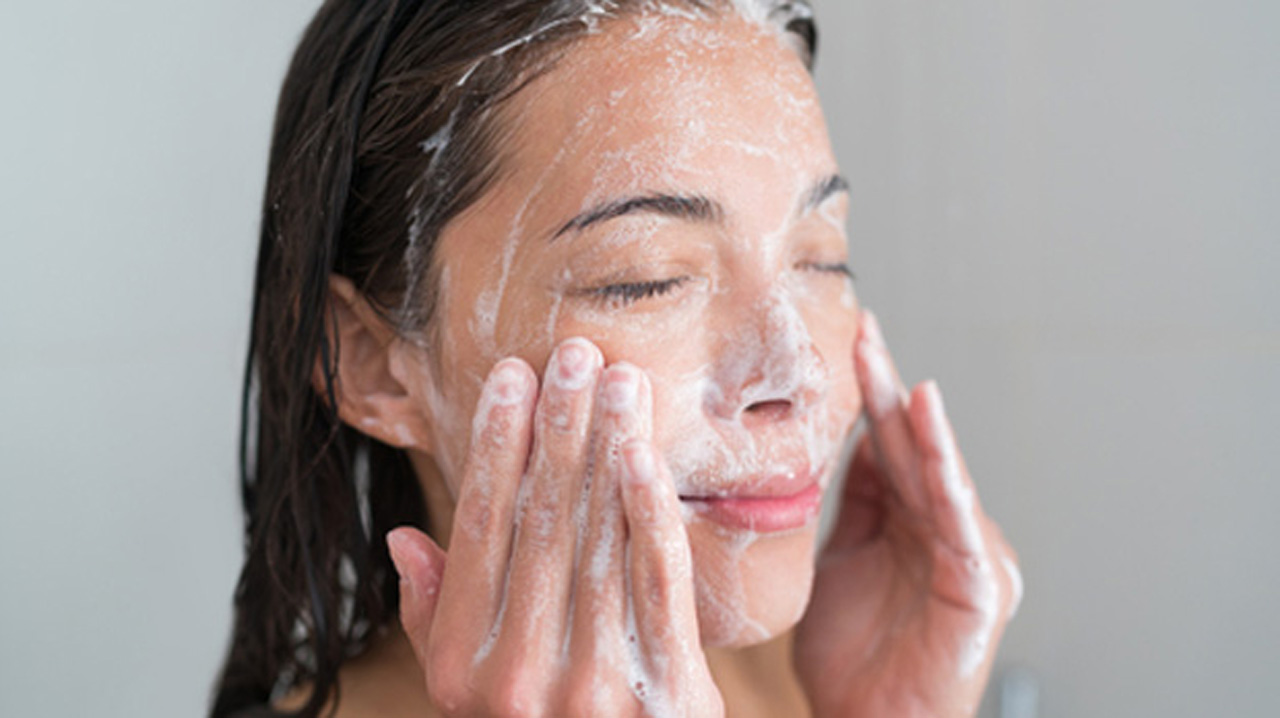 Membersihkan wajah adalah salah satu langkah yang cukup penting untuk memastikan kulit tetap sehat walaupun setiap hari terpapar polusi dan sinar matahari di negara tropis. Manusia diciptakan dengan jenis kulit wajah berbeda-beda. Maka dari itu, Anda perlu mengetahui tipe kulit wajah Anda terlebih dahulu sebelum akhirnya membeli produk pembersih wajah.
Salah satu hal yang paling penting untuk memilih pembersih wajah adalah memastikan produk tersebut cukup lembut untuk kulit. Untuk pemilik kulit wajah yang kering, perlu berhati-hati dalam memilih produk skin care untuk perawatan kulit kering Anda, karena bila salah bisa menambah kering kulit Anda. Salah satu ciri dari kulit wajah kering, yakni kulit wajah terasa kering atau kencang pada setelah mandi, sehingga menyebabkan rasa tidak nyaman seperti gatal dan perih. Ada beberapa tips memilih produk skin care pembersih wajah untuk mengatasi kulit kering.
Tips Memilih Produk Pembersih Wajah untuk Kulit Kering
Pembersih wajah untuk kulit kering disarankan menggunakan produk yang kadar busanya rendah atau sedikit. Hal ini bertujuan agar kelembapan kulit dapat tetap terjaga.
Hindari penggunaan pembersih wajah dalam bentuk sabun batang. Karena pembersih kulit yang berbentuk sabun batang bisa membuat kulit semakin kering. Hal ini dikarenakan ada sebagian sabun batang biasanya terbuat dari detergen sehingga membuat kulit wajah menjadi kering.
Pilihlah produk pembersih wajah untuk kulit kering yang bebas pewangi dan tidak mengandung alkohol. Hal ini dikarenakan kandungan alkohol dapat menyebabkan berkurangnya kelembapan pada kulit.
Pemilik kulit wajah kering bisa menggunakan produk pembersih wajah untuk kulit kering dari The Body Shop. Brand asal Inggris ini menyediakan pembersih wajah untuk kulit kering, yakni Vitamin E Face Wash. Produk pembersih wajah untuk kulit kering ini cukup lembut di wajah. Memiliki kemampuan untuk dan melembapkan kulit. Memakai pembersih wajah untuk kulit kering ini bisa membuat kulit Anda terasa bersih, lembut, dan segar.
Diformulasikan dengan vitamin E yang melindungi dan wheatgerm oil yang melembapkan. Vitamin E sendiri sebagai antioksidan memiliki fungsi yang sangat baik untuk menjaga kelembapan wajah dan bisa mempertahankan kadar air dan minyak di dalam kulit. Sedangkan wheatgerm oil bermanfaat bagi wajah agar kulit terasa halus dan tidak kering. Produk pembersih wajah untuk kulit kering ini mengandung sedikit sabun sehingga ketika dipakai tidak menghasilkan banyak busa.
Sebagai pelengkap untuk perawatan kulit kering Anda, sebaiknya Anda menggunakan juga Vitamin E Toner, sebagai bagian dari perawatan kulit pribadi Anda. Pembersih wajah ini memberikan kelembapan setelah membersihkan wajah, sekaligus memastikan kulit Anda bersih seutuhnya.
Cara menggunakan pembersih wajah untuk kulit kering ini sama dengan facial wash lainnya. Gunakan pada wajah yang basah, kemudian gosokkan pada telapak tangan, lalu pijat ke wajah dan leher dengan menggunakan ujung jari, lalu bilas dengan air. Karena busa yang dihasilkan lebih sedikit jadi lebih mudah membersihkannya. Gunakan 2 kali sehari saat pagi dan malam hari.
Untuk mendapatkan produk Vitamin E Face Wash atau ingin melihat produk dari The Body Shop lainnya, bisa kunjungi situs resmi The Body Shop di www.thebodyshop.co.id.