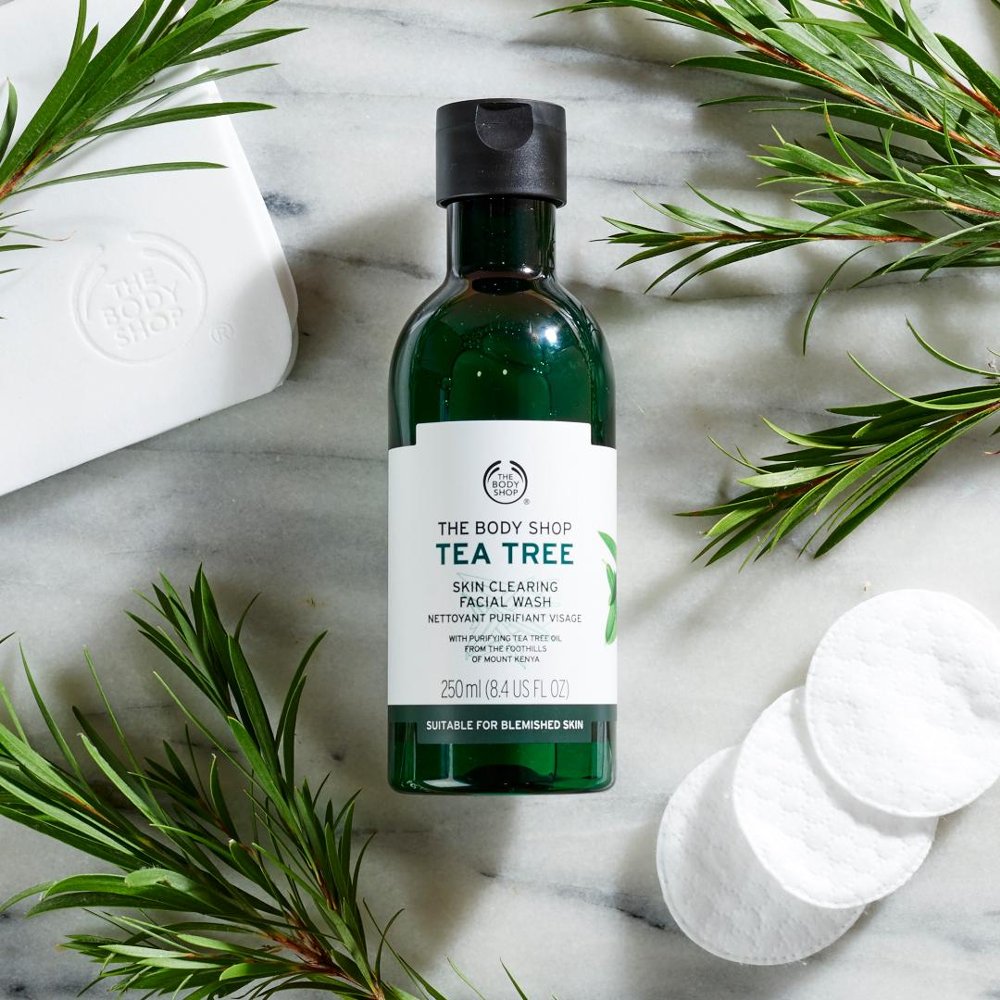 Dalam memilih pembersih wajah Anda harus menyesuaikan dengan jenis kulit Anda, karena masing-masing kulit wajah memiliki kecocokan akan pembersih wajah yang berbeda-beda. Bagi Anda pemilik kulit wajah berminyak, memang cukup mengganggu penampilan, dan yang lebih parah bisa menjadi sarang bakteri pemicu munculnya jerawat. Agar wajah tidak mengalami minyak berlebih, maka Anda perlu menggunakan produk pembersih wajah berminyak yang bagus dan bisa digunakan sehari-hari, untuk mengatasi kulit berminyak. Bagaimana cara memilihnya? Yuk, simak tipsnya berikut ini!
Anda sebaiknya mencari pembersih wajah untuk kulit berminyak yang memiliki tipe oil control, namun tidak menyumbat pori-pori. Pada umumnya, kandungan yang baik adalah tea tree oil dan salicylic acid yang berguna untuk membantu menyerap minyak berlebih pada wajah.
Pembersih wajah berminyak yang juga sebaiknya Anda pilih adalah yang tidak memiliki kandungan alkohol, mineral oil, petroleum jelly, dan lanolin. Kandungan-kandungan tersebut justru bisa membuat kulit wajah menjadi kering dan tersumbat sehingga kulit berminyak semakin sulit diatasi.
Pembersih wajah untuk kulit berminyak sebaiknya yang memiliki kandungan formula antibakteri. Hal ini dikarenakan kulit yang berminyak lebih rawan berjerawat atau mengalami iritasi. Selain itu, bakteri lebih mudah berkembang biak pada wajah yang berminyak. Dengan formula antibakteri, bisa mencegah perkembangan bakteri di dalam pori-pori kulit. Beberapa kandungan antibakteri yang dipercaya mampu mengurangi produksi minyak, yaitu tea tree oil.
Selain formula antibakteri, pembersih wajah berminyak juga sebaiknya mengandung formula deep-cleansing gel atau foaming wash. Pembersih wajah jenis ini bisa membersihkan kotoran dan minyak berlebih tanpa membuatnya sangat kering sehingga membuat kulit memproduksi lebih banyak minyak. Selain itu, adanya formula deep-cleansing bisa membantu mengangkat semua sisa make-up dengan maksimal dan membuat kulit tampak lebih segar.
Tak bisa dipungkiri, memiliki kulit berminyak bisa membuat Anda risih dengan kilatan minyak yang terlihat pada wajah, namun jangan terlalu berlebihan dalam menggunakan pembersih wajah karena bisa membuat kulit semakin berminyak. Sebaiknya, cuci muka Anda 2 kali sehari, di pagi hari dan sebelum tidur.
Anda bisa menggunakan pembersih wajah berminyak dari The Body Shop. Brand asal Inggris ini memiliki varian produk pembersih wajah berminyak terbaik yang bisa Anda pilih. Salah satu rekomendasinya adalah Tea Tree Skin Clearing Facial Wash.
Tea Tree Skin Clearing Facial Wash adalah salah satu sabun muka untuk kulit berminyak berbasis gel dengan formula yang memiliki kandungan tea tree oil yang berguna untuk mencegah terjadinya pertumbuhan jerawat baru pada wajah dengan cara menghilangkan minyak berlebih tanpa membuat kulit kering. Selain itu, produk ini mampu menghilangkan bekas jerawat.
Pembersih wajah untuk kulit berminyak ini mampu membersihkan dengan lembut, mengurangi noda, jerawat dan membuat kulit anda terasa bersih, dan segar. Cocok digunakan bagi Anda yang sedang mengalami masalah kulit wajah seperti kulit bernoda dan jerawat. Lembut untuk perawatan sehari-hari. Anda tak perlu khawatir menggunakan produk ini karena tidak akan membuat wajah menjadi kering. Agar hasil maksimal, gunakan bersama pembersih wajah ini dengan rangkaian Tea Tree Oil dari The Body Shop. Untuk melihat rangkaian tea tree oil The Body Shop serta tips pembersih wajah lainnya, silakan kunjungi situs resminya di www.thebodyshop.co.id.