1. Pilih Produk The Body Shop favorit anda:
2. Setelah memilih produk yang sesuai, klik add to bag.
3. Klik logo shopping bag di kanan atas Website, setelah itu pilih button "GO TO CHECKOUT".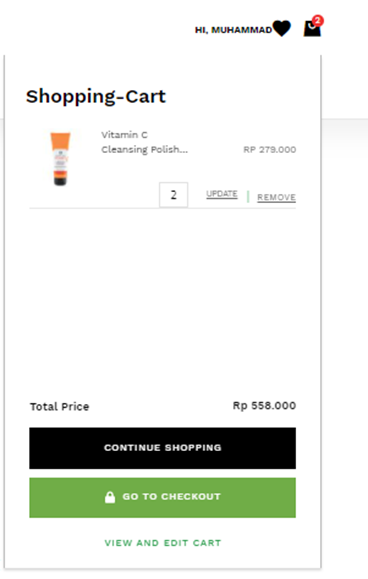 4. Isi alamat pengiriman dan pilih metode pengiriman yang kamu sukai, setelah itu pilih "Proceed to payment".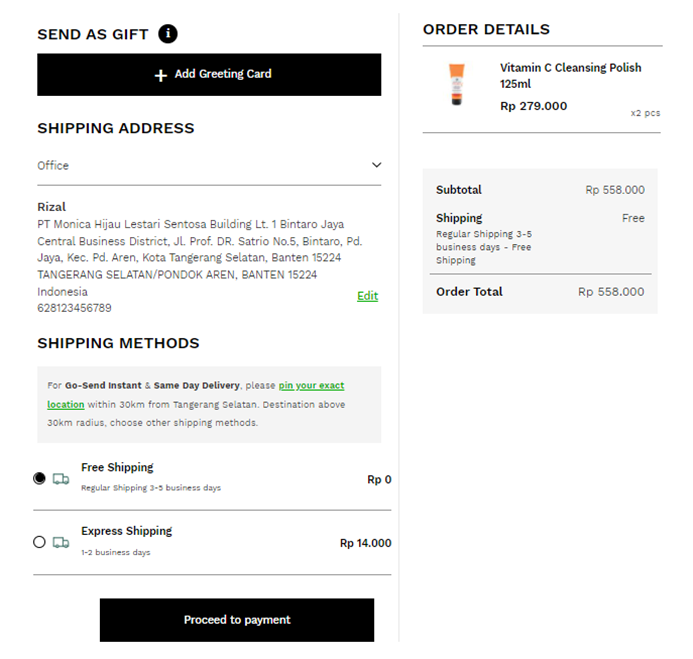 5. Klik menu "Virtual Account" dan pilih Bank penyedia Virtual Account yang tersedia.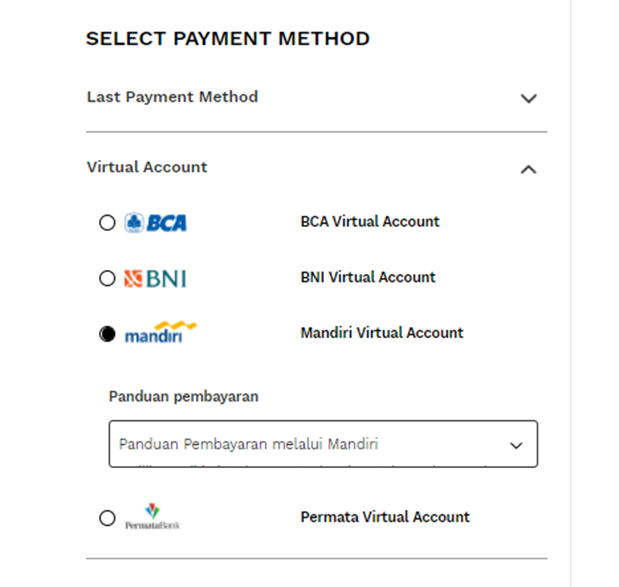 6. Klik button "Place Order":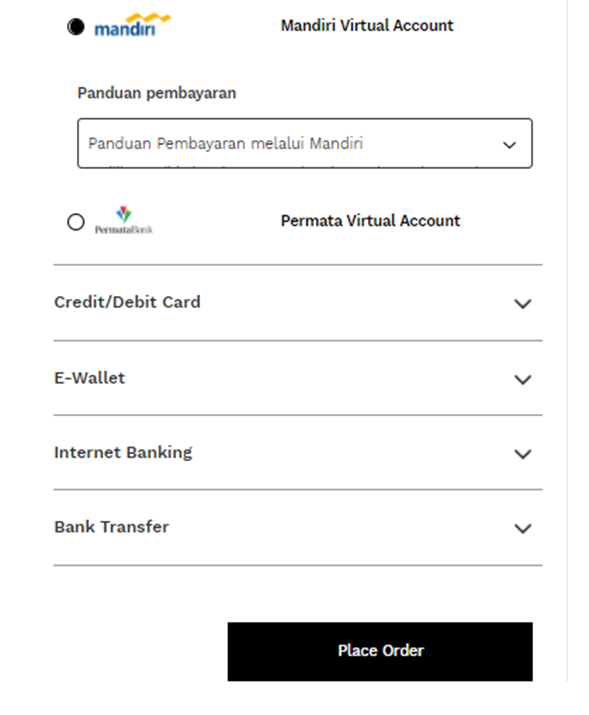 7. No Virtual Account dari pembelian produk akan terlihat, segera lakukan transfer ke No Virtual Account untuk menyelesaikan transaksimu:
---
DISCOVER OUR TEA TREA RANGE