LOVE YOUR BODY™ CLUB
SELAMAT DATANG!
Program Love Your Body™ Club akan memberikan banyak keuntungan seperti mendapatkan poin setelah berbelanja dan menggunakannya untuk berbelanja, sehingga selalu ada keuntungan jika Anda bergabung dengan Love Your Body™ Club!
EASY WAY TO JOIN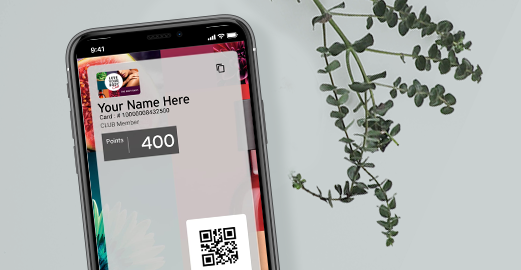 LOVE YOUR BODY CLUB
Belanja hanya Rp 250,000 anda dapat langsung menjadi member Love Your Body Club.
Belanja Rp 35.000 = 1 Poin.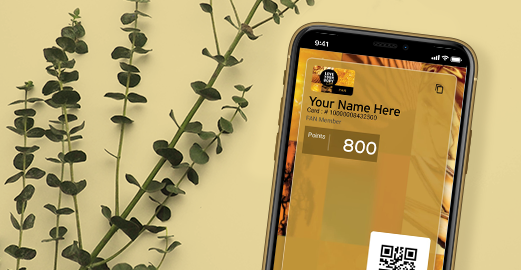 LOVE YOUR BODY FAN
Bila total akumulasi pembelanjaan minimal Rp 3.000.000 anda akan terupgrade menjadi Love Your Body Fan.
Belanja Rp 25.000 = 1 Poin.
GET VOUCHER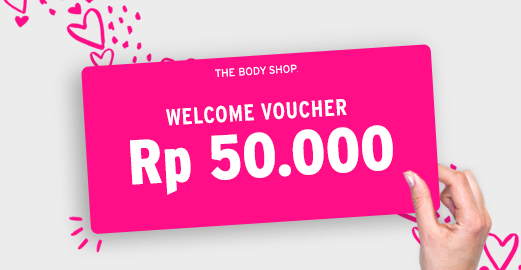 VOUCHER RP 50,000
Berlaku untuk pembelajaan berikutnya di offline store sebesar minimal Rp 150,000.
*masa berlaku Voucher 3 bulan sejak diterbitkan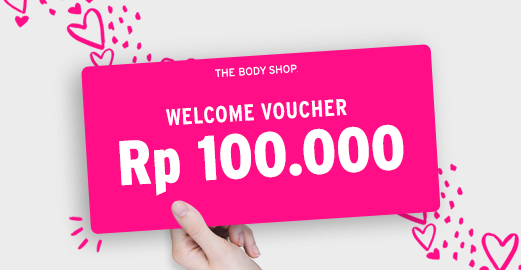 VOUCHER RP 100,000
Download dan sign in Mobile App The Body Shop Indonesia dalam 3 hari setelah menjadi member. Dapatkan voucher untuk pembelanjaan berikutnya di offline dan online store minimal Rp 300,000 untuk produk Skincare.
*masa berlaku voucher 6 bulan sejak diterbitkan
EXCLUSIVE BENEFITS
BIRTHDAY TREATS
Club 15% Off
Dibulan ulang tahun (minimal belanja Rp 500,000 hingga max Rp 1.500.000).
Fan 20% Off
Dibulan ulang tahun (minimal belanja Rp 750,000 hingga max Rp 2.000.000).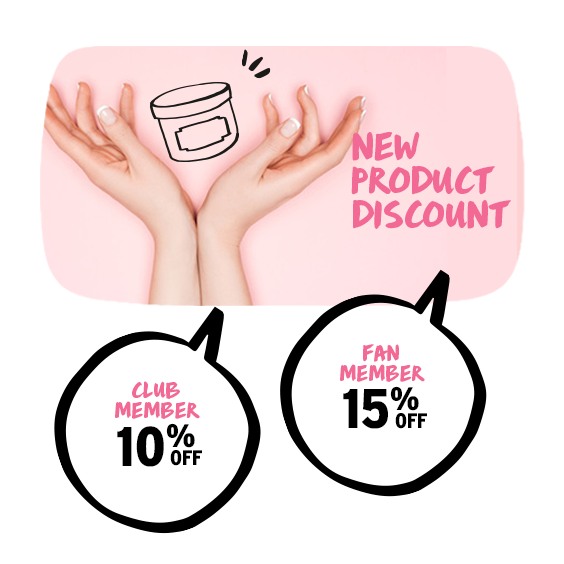 NEW PRODUCT DISCOUNT
Club 10% Off
Fan 15% Off
*syarat dan ketentuan berlaku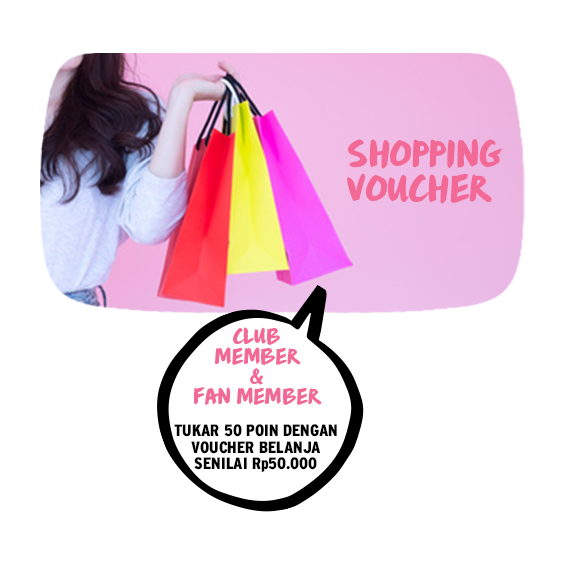 SHOPPING VOUCHER
Tukar poin dengan voucher belanja.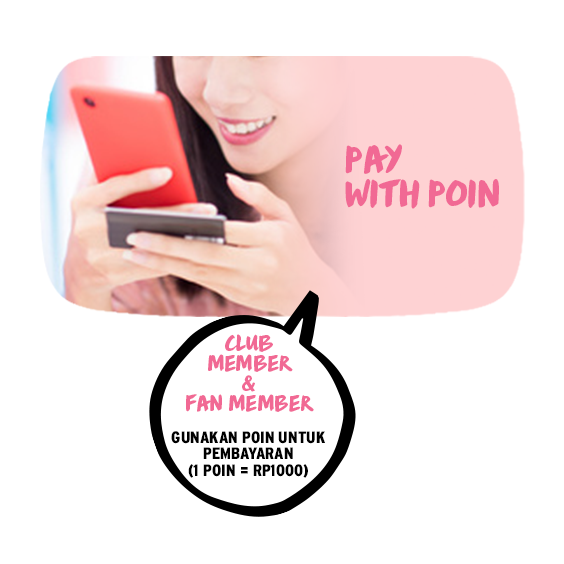 POINTS PLUS PAY
Gunakan poin untuk pembayaran (1 poin = 1.000).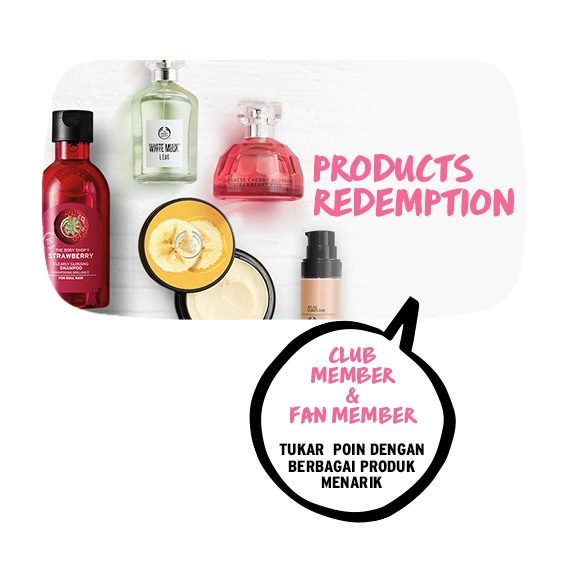 CATALOG REDEMPTION
Tukar poin dengan berbagai hadiah menarik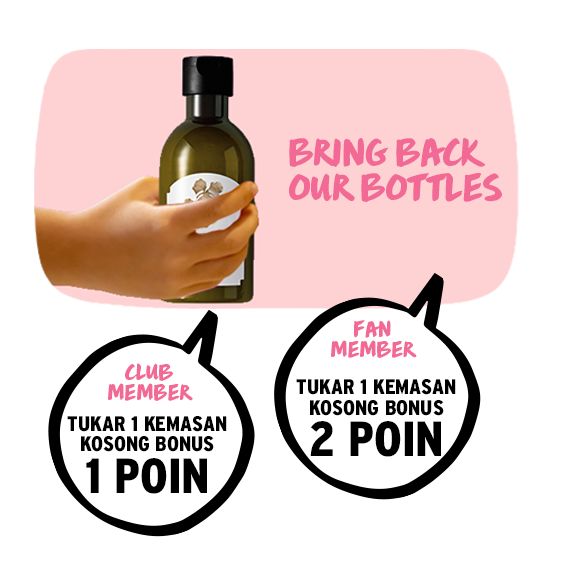 BRING BACK OUR BOTTLE
Untuk LYB Club tukar 1 kemasan kosong bonus 1 poin sedangkan untuk LTB tukar 1 kemasan kosong bonus 2 poin.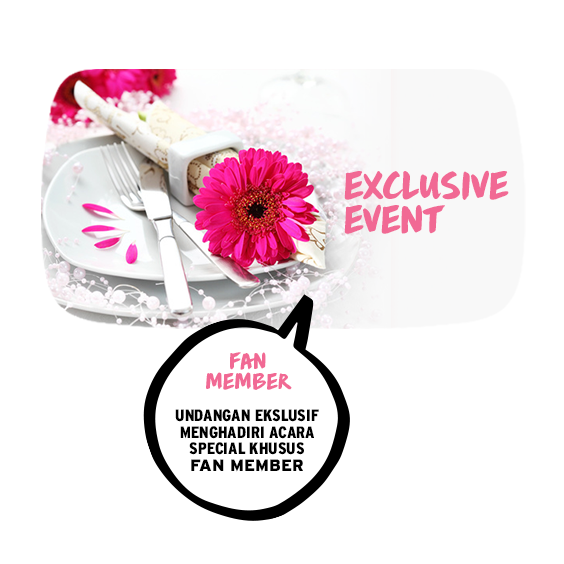 SPECIAL EVENT
Undangan eksklusif menghadiri acara spesial khusus LTB Fan.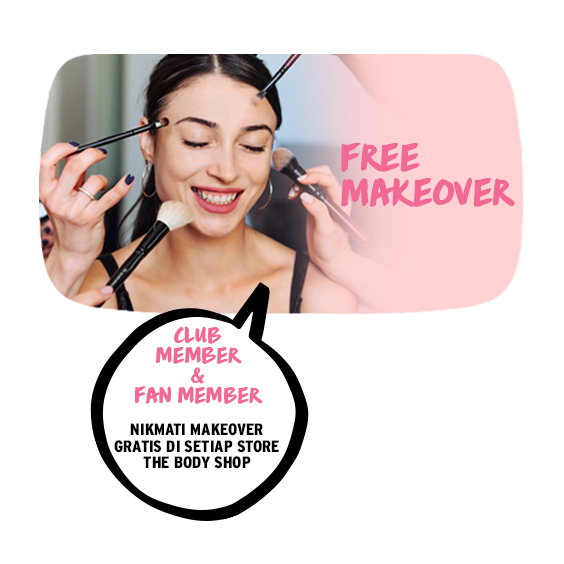 FREE MAKE OVER
Nikmati make over Gratis di setiap Store The Body Shop.
Camellia seed oil diekstrak dari bunga pohon Theaceae di China Barat Daya.

Kami menggunakan camu camu berry yang tumbuh secara liar di pesisir Sungai Amazon.

Sebuah rahasia kecantikan dari Hawaii, kukui oil diambil dari alam untuk membantu melembapkan kulit Anda.
Yuk, bersama kita jaga ekosistem laut di Pulau Harapan, Kepulauan Seribu karena diperkirakan lautan akan terisi lebih banyak sampah plastik daripada ikan di tahun 2050*!

Bring Back Our Bottles (BBOB) adalah program The Body Shop® Indonesia yang mengajak konsumennya untuk mengembalikan kemasan kosong produk The Body Shop® ke toko-toko terdekat untuk didaur ulang

Kami mengubah cara berpikir terhadap kemasan dan plastik sehingga kami tetap dapat menjadi brand yang berkelanjutan. Cari tahu lebih banyak mengenai proyek yang sedang kami lakukan untuk mengubah dunia!