Ikuti langkah-langkah ini untuk menambahkan greeting card pada pesananmu:
Pilih produk yang akan dibeli, lalu klik ADD TO BAG.
Buka menu SHOPPING CART kemudian tentukan jumlah produk, lalu klik GO TO CHECKOUT.
Klik ADD GREETING CARD pada menu SEND AS GIFT
Pilih GREETING CARD yang diinginkan dan masukkan nama pengirim pada kolom FROM dan nama penerima pada kolom TO, serta pesan pada kolom MESSAGE (OPTIONAL), lalu klik SAVE.
Masukkan VOUCHER (jika ada), kemudian masukkan alamat pada SHIPPING ADDRESS.
Pilih metode pengiriman pada SHIPPING METHODS dan metode pembayaran pada PAYMENT METHOD, lalu klik PROCEED TO PAYMENT.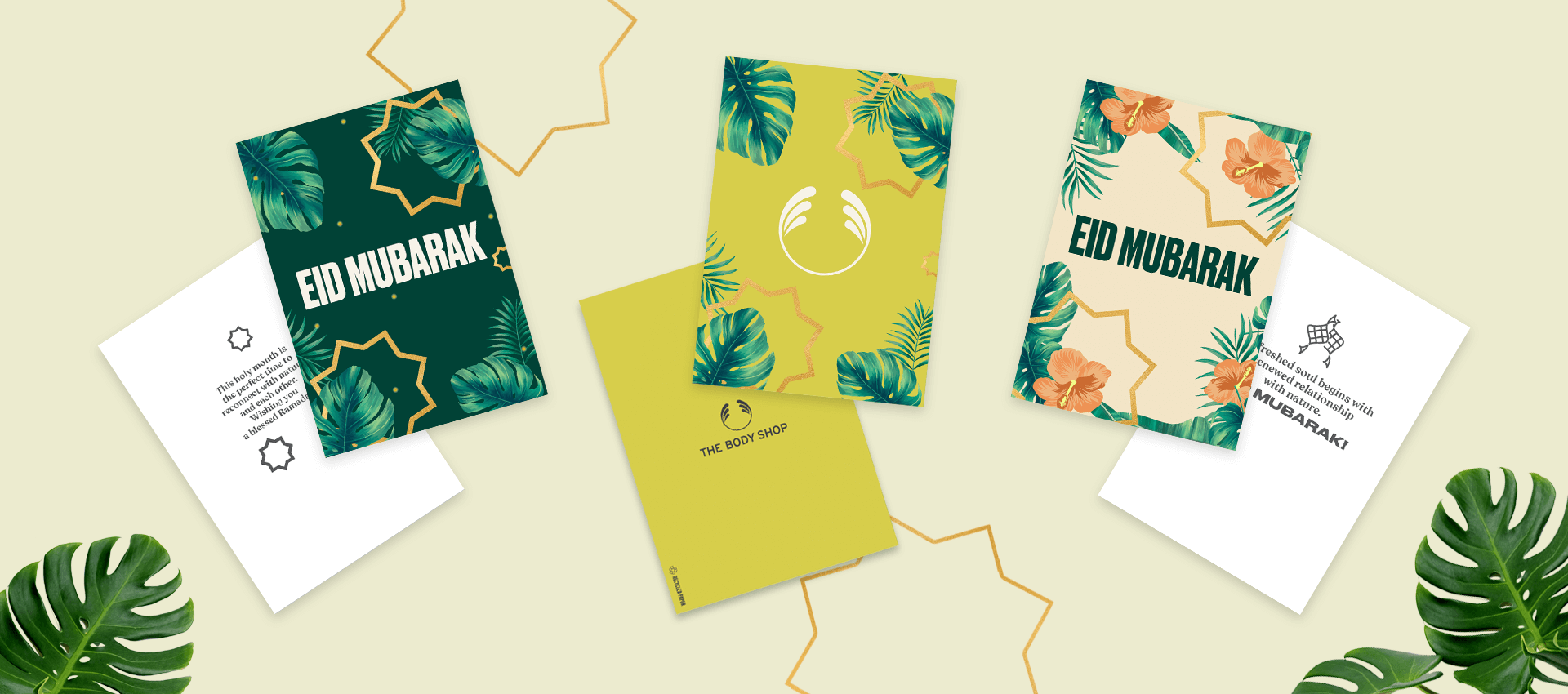 Langsung saja pilih desain greeting card yang sesuai dan buat orang tersayang merasakan kehadiranmu walaupun dari jauh! Promo selama persediaan kartu masih ada.
OUR RAMADAN GIFT PRODUCTS