KEMBALIKAN CAHAYA CANTIK KULIT KAMU DENGAN SEED OILS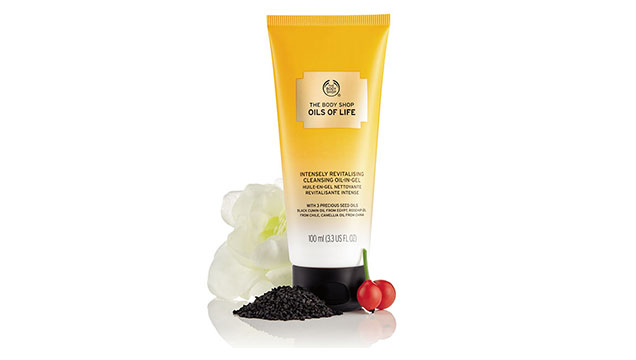 NEW - OILS OF LIFE™ INTENSELY REVITALISING CLEANSING OIL IN GEL
Pembersih revolusioner terbaru dari The Body Shop yang mengandung 30% minyak dan tekstur gel-to-milk. Membantu membersihkan kotoran dan sisa make-up tanpa rasa kering, hanya rasa bersih dan lembap yang tersisa. Rasakan sensasi sensorial yang unik dari gel yang lembut menjadi milk yang meluruhkan kotoran di kulit wajah Anda! Diperkaya dengan Community Trade organic olive oil dari Italia. Tekstur kulit tampak halus, kulit tampak bercahaya dan tampak lembap juga cocok untuk kulit sensitif.
STEP 2 - PREPARE & ACTIVATE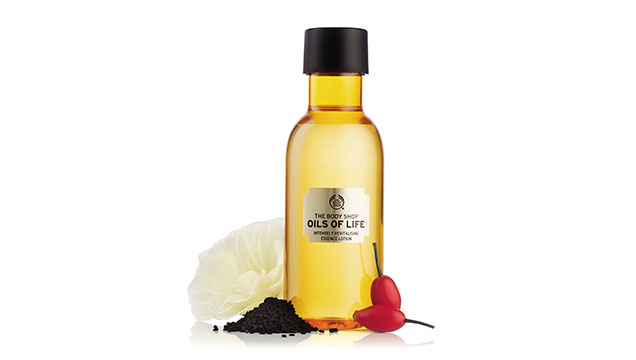 NEW OILS OF LIFE™ INTENSELY REVITALISING BI-PHASE ESSENCE LOTION
Dengan menambahkan 3 seed oils dari alam, yaitu black cumin seed oil, camellia seed oil, dan rosehip seed oil, kami memformulasi essence unik dengan tekstur bi-phase (oil & water) yang digunakan setelah Anda membersihkan wajah. Membantu memberikan kelembapan ekstra dengan kandungan air dan minyaknya, serta kulit terasa halus dan lembut. Diperkaya dengan 3 seed oils sebagai lapisan oil, terasa ringan dan menyegarkan, kulit terasa lembut dan bercahaya sesudah penggunaan.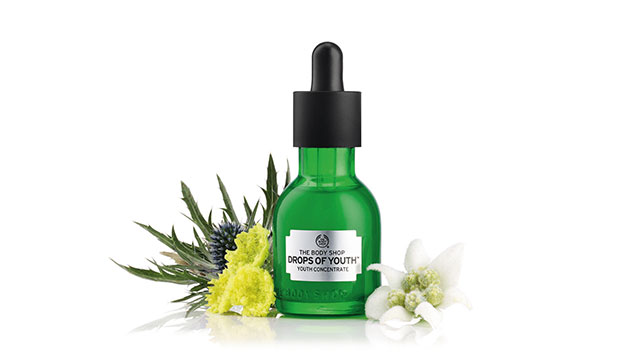 DROPS OF YOUTH™ YOUTH CONCENTRATE
Pre-serum yang diperkaya dengan 3 powerful plant stem cells: edelweiss, sea holly, dan criste marine untuk menutrisi kulit dan mencegah munculnya tanda-tanda penuaan dini. Tidak hanya itu, pre-serum ini juga melembapkan kulit Anda.
OILS OF LIFE™ INTENSELY REVITALISING FACIAL OIL
Serum wajah Anti Ageing dengan tekstur oil mampu untuk merevitalisasi, menutrisi, mengembalikan cahaya alami, dan membantu mengurangi tanda-tanda penuaan pada kulit.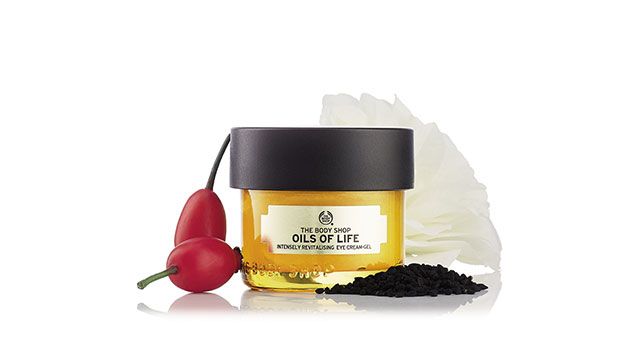 OILS OF LIFE™ INTENSELY REVITALISING EYE CREAM-GEL
Menggabungkan 3 precious seed oils dengan KAFEIN dan light reflecting particles untuk MEMBANTU merevitalisasi kontur mata dan tampak mengurangi tanda-tanda penuaan seperti garis halus dan kantung mata. Tekstur unik dan mudah menyerap di sekitar mata, membuat kulit terasa dilembabkan, halus dan velvety-soft, dengan hasil akhir yang tidak lengket.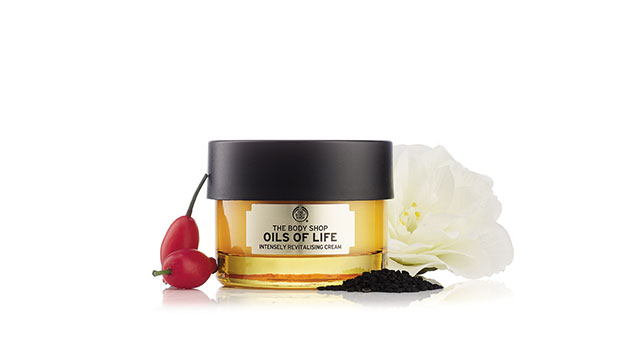 OILS OF LIFE™ INTENSELY REVITALISING CREAM
Pelembap wajah dengan tekstur krim-gel yang ringan dan menyegarkan, membantu merevitalisasi, dan menutrisi kulit. Kulit terasa lembap dan kenyal setelah penggunaan.
- Tekstur krim-gel ringan dan segar
- Tidak berminyak, menyegarkan
- Mengandung perfecting micro-pearls untuk efek glowing
- Kulit terasa halus, terhidrasi, dan terlihat bercahaya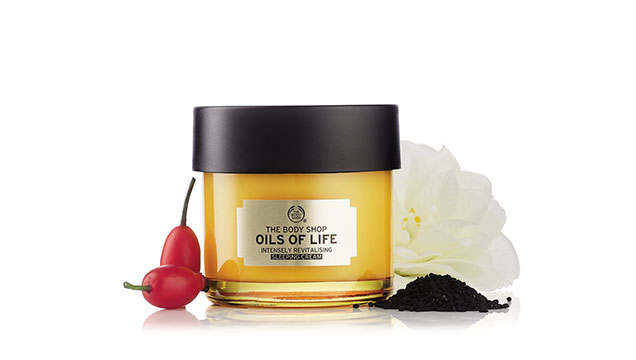 OILS OF LIFE™ SLEEPING CREAM
Pelembap di malam hari, untuk melembapkan dan membantu merevitalisasi kulit saat Anda terlelap.
Rasakan perbedaan saat Anda terbangun di pagi hari:
- Lembap
- Kenyal
- Kilau alami kembali dan tampak sehat!