ONLINE EXCLUSIVE OFFER
FREE E-VOUCHER Rp 50.000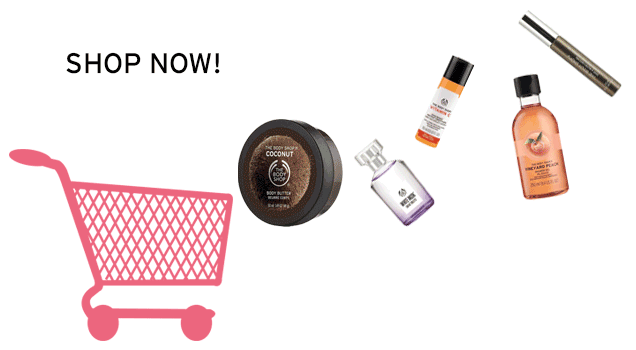 Terms & Conditions:
Every online transaction with min. purchase Rp500.000 on 7-9 November 2017, you'll get Rp 50.000 E-voucher to be use on your next purchase

Voucher will be sent to your registered email account on 10-13 November 2017

Your E-voucher can be use to your next shopping with no minimum purchase on 14-23 November 2017
Promo can not be combined with other promo or codes.

Camellia seed oil diekstrak dari bunga pohon Theaceae di China Barat Daya.

Kami menggunakan camu camu berry yang tumbuh secara liar di pesisir Sungai Amazon.

Sebuah rahasia kecantikan dari Hawaii, kukui oil diambil dari alam untuk membantu melembapkan kulit Anda.
Yuk, bersama kita jaga ekosistem laut di Pulau Harapan, Kepulauan Seribu karena diperkirakan lautan akan terisi lebih banyak sampah plastik daripada ikan di tahun 2050*!

Bring Back Our Bottles (BBOB) adalah program The Body Shop® Indonesia yang mengajak konsumennya untuk mengembalikan kemasan kosong produk The Body Shop® ke toko-toko terdekat untuk didaur ulang

Kami mengubah cara berpikir terhadap kemasan dan plastik sehingga kami tetap dapat menjadi brand yang berkelanjutan. Cari tahu lebih banyak mengenai proyek yang sedang kami lakukan untuk mengubah dunia!