Bibir sehat dengan kebaikan smoothie
Bibir Sehat dengan Kebaikan Smoothie? Baca Insight-nya!
Seberapa sering kamu minum smoothie? Minuman yang berkat campuran buah dan sayuran ini memang jadi minuman penting bagi mereka yang ingin gaya hidup lebih sehat, tapi kebaikan smoothie bagi tubuh kita tidak berhenti di situ saja. Selain dikonsumsi, smoothie juga bermanfaat untuk 'dipakai langsung' pada bibir. Salah satunya adalah Lip Juicer dari The Body Shop, lip balm yang terinspirasi dari smoothie. Dikemas dalam kemasan yang unik dan menggemaskan, lip balm ini pasti akan menjadi favorit kamu.
Rangkaian Lip Juicers punya lima 'resep' smoothie yang bisa dipilih sesuai keinginan kamu. Formula 100% vegetarian superfood-nya mengandung tiga jenis superfood, yaitu dua buah dan satu sayur. Lima resepnya adalah
Kelima resep punya kelembapan ringan yang menyegarkan dan tidak berat di bibir. Bukan hanya melembapkan, foodgrade antioxidant (tocopherol dan tocopheryl acetate) di dalamnya juga berkhasiat melindungi bibir. Seperti kreasi The Body Shop lainnya, Lip Juicers juga punya kandungan yang merupakan hasil kerja sama dengan para petani di seluruh dunia.
Dalam Lip Juicers, kamu akan menemukan Community Trade marula oil dari Namibia dengan khasiat menghaluskan kulit, Community Trade olive oil dari Italia yang dikenal akan nutrisinya, dan shea butter dari Ghana. Kombinasi ketiga bahan Community Trade ini menghasilkan formula yang membuat Lip Juicers mampu mempertahankan kelembapan bibir seharian, tentunya kamu perlu re-apply setelah makan dan minum, atau kapanpun kamu merasa membutuhkan kelembapan ekstra.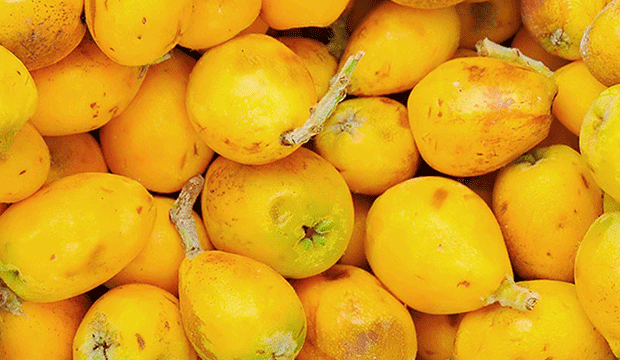 Salah satu fitur Lip Juicers yang membedakannya dari yang lain adalah desain packaging yang membuatnya praktis. Hanya dengan sekali ulasan, kamu mampu menutupi bibir dengan sempurna. Dengan finish yang berwarna, kamu tidak lagi perlu untuk memakai lip color lain – just this one is enough for couple of hours. Sebelum memakai Lip Juicers, angkat sel kulit mati pada bibir yang membuat warna naturalnya menjadi kusam. We'd recommend to use a proper lip scrub untuk mengangkat sel-sel kulit mati pada bibir. Always keep one Lip Juicer inside your bag for moisturised lips!