cantik-tidak-kenal-terlambat

CANTIK TIDAK KENAL TERLAMBAT
Sejalan dengan pertambahannya usia, munculnya tanda-tanda penuaan kulit seperti kerutan pada wajah dan kulit yang tidak kencang, tidak dapat kita hindari. Apalagi aktivitas dan pola hidup kita dari usia muda menjadi salah satu faktor yang mempengaruhi cepat tidaknya penuaan yang terjadi pada kulit kita. Mungkin untuk beberapa orang, merawat kulit secara ekstra tidak menjadi prioritas nomor satu ketika umur mereka masih relatif muda. Tapi, faktanya memasuki umur 40 tahun, re-generasi sel tubuh kita akan berada di fase yang tidak prima seperti pada saat kita remaja. Aki-batnya, kecepatan kulit untuk melakukan regenerasi terus menurun seiring dengan metabolisme tubuh yang juga melambat. Oleh karena itu, penuaan ternyata sudah terjadi pada kulit sejak kita berumur 21 tahun, dan terus akan terlihat jelas tanda-tanda penuaan tersebut seiring dengan men-uanya kita. Akibatnya, banyak perempuan baru memperhatikan kesehatan kulit mereka ketika mereka menginjak usia 40 tahun keatas.
But beauty will never late to start, why? Dengan teknologi yang modern dan menggunakan 3 pow-erful root extracts lalu dikemas dalam rangkaian Roots of Strength™, The Body Shop® dapat men-jawab masalah kulit yang meliputi hilangnya elastisitas, munculnya imbalanced complexion, dan banyak munculnya kerutan kulit karena penuaan. Who needs painful treatments when The Body Shop can give you the same result with natural way?

Rangkaian Roots of Strength The Body Shop ini diperkaya oleh beberapa ingredients seperti, gin-seng root yang diambil dari daratan rendah gunung pada Provinsi Jilin, Timur Laut Tiongkok. gin-seng root ini mampu membantu menguatkan dan mengenyalkan kulit. Lalu, ada pula ginger rootdi-ambil dari Madagaskar yang terkenal khasiatnya untuk menyamarkan kerutan dan dapat mengen-cangkan kulit. Dan ekstrak ruscus root yang berasal dari hutan ek di Pan-Europe. Ruscus root-menstimulus sirkulasi dan memperbaiki segala permasalahan kulit kita seperti, warna kulit dan teksturnya. The Body Shop® juga bekerjasama secara berkelanjutan untuk memajukan para petani dengan menggunakan soya oil yang didapat dengan harga yang layak sesuai visi dan misi Com-munity Fair Trade.
Semua manfaat yang luar biasa untuk kulit, diolah dan diluncurkan dalam beberapa produk yang termasuk dalam rangkaian Roots of Strength™. Produk pertama, Firming Essense Lotion. Sebuah essence lotion bertekstur gel, yang didesain untuk mempersiapkan dan mengaktifkan kulit yang telah kehilangan warna dan elastisitasnya. Produk kedua, Firming Serum. Serum yang harus Anda miliki di vanity anda. 99% terinspirasi dari bahan-bahan alami dan pengobatan Tiongkok. Memiliki instant tensing effect yang membuat kulit langsung terasa lebih kencang. Produk terakhir, Firming Cream yang dapat memperkuat kekencangan kulit dan elastisitasnya dari faktor luar serta radikal bebas.
Mulai 3 langkah ini untuk kulit tampak senantiasa cantik:
1. Prepare Roots of Strength™ Firming Essence Lotion adalah essence lotion harian untuk mempersiapkan kulit untuk menerima nutrisi dari skincare selanjutnya.
2 Uplift Roots of Strength™ Firming Serum adalah serum yang mudah dibaurkan untuk mendapatkan efek lembap, terasa lembut, dan kencang.
3 Nourish Roots of Strength™ Firming Cream adalah krim yang bertekstur lembut dan tidak memberikan ra-sa lengket yang menjaga kulit tetap lembap dan kencang.
Perkaya manfaat dalam menggunakan rangkaian Roots of Strength™ dengan beberapa langkah berikut setiap hari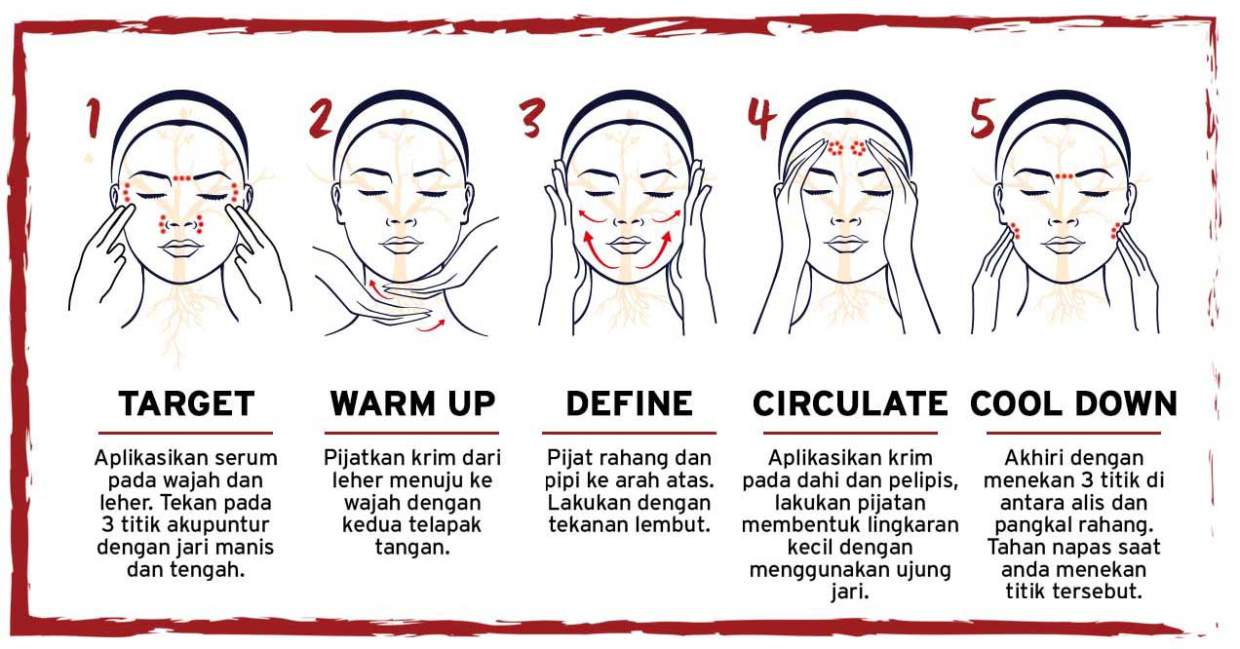 Setiap perempuan tidak akan bisa menghindari munculnya tanda-tanda penuaan. Dan itu bisa menjadi anugerah untuk setiap orang. Some says "You are a fine wine, you get better with age. Great things take time". The Body Shop percaya kecantikan tidak akan pudar hanya karena per-tambahan usia. Roots of Strength™ dihadirkan menjadi produk terbaik dari bahan alam yang juga terbaik untuk perempuan yang spesial. Memberikan manfaat dan teman untuk memanjakan diri untuk kembali mencintai diri Anda serta kulit Anda selalu. We might never be able to turn back time, but we can age beautifully.