Nikmatnya keharuman dari seluruh penjuru dunia

ELABORATING YOUR NATURE SCENT AND YOUR ELEMENTS
There are 4 elements exist based on our birth signs : Fire, Earth, Air and Water. Konon katanya, keempat elemen ini sudah seperti warisan dalam menurunkan cara berpikir, bertindak, dan merasa da-lam sifat manusia dan alamnya. Jadi, bisa dikatakan bahwa keempat elemen ini berpengaruh satu sa-ma lain. Sebelum kita lanjutkan mengupas tuntas elemen dan wewangian yang pas untuk karakter kita, sedikit penjelasan siapa saja yang tergolong dalam keempat elemen tersebut.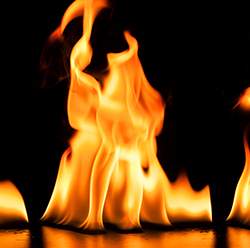 FIRE
Aries, Leo, Sagitarius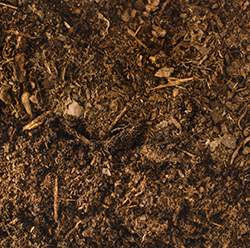 EARTH
Taurus, Virgo, Capricorn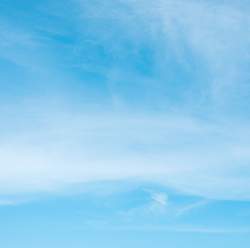 AIR
Gemini, Libra, Aquarius
WATER
Cancer, Scorpio, Pisces
Keempat elemen ini tidak akan bisa lepas dari perasaan bias dalam memilih wewangian harian. Teru-tama yang bersentuhan dengan alam. The Body Shop® memiliki rangkaian Elixirs of Narure terbuat dari aneka tumbuh-tumbuhan langka dan terancam punah—menciptakan sensasi olfaktori dari spesies tumbuhan cantik terlangka di planet bumi ini dan memadukannya dengan esens dan ekstrak alami lainnya. Selain itu, The Body Shop® menggunakan teknologi headspace. Sebuah teknologi terbarukan yang memungkinkan untuk merekam keharuman khas tumbuhan langka dan terancam punah tersebut tanpa menyentuhnya sama sekali sehingga dapat melindungi tumbuhan yang terancam punah tersebut untuk generasi selanjutnya. Terdapat 5 keharuman yang dapat Kamu pilih.
NIGRITELLA EAU DE PARFUM
Fire Signs, ini adalah aroma yang cocok untuk kamu yang selalu menampilkan diri sebagai sosok yang dominan dan kuat. Campuran mewah bunga red orchid, digabung dengan aroma tuberose dan vanila untuk rasa sensual. Aroma ini seperti membawa Kamu pada ketinggian gunung Alpen di mana bunga-bunga itu tumbuh. Terasa bersemangat dan siap untuk mengarungi segala tantangan yang ada setiap harinya.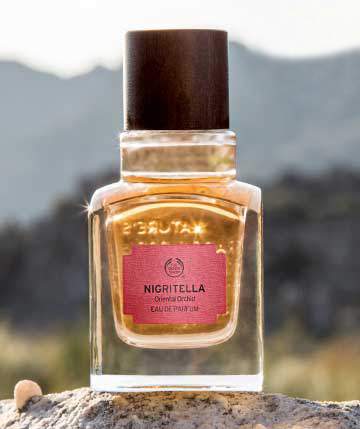 KAHAIA EAU DE PARFUM
Kombinasi white flowers dengan dibintangi oleh bunga Kahaia, dengan sentuhan jasmine sambac dan benzoin. Wewangian ini mengingatkan akan keharuman bunga yang sedang mekar di malam hari dan hangatnya sinar matahari. Aroma yang begitu menggoda! Water signs yang romantis dan free-spirited sangat cocok dengan wewangian yang mencerminkan dirinya yang tenang.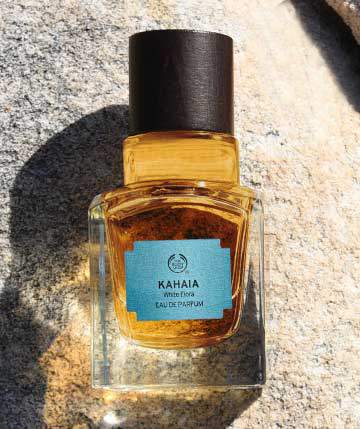 BOWHANTI EAU DE PARFUM
Harum spicy woods Bowhanti dari pohon Wacapou dicampur dengan aroma smoky dari patchouli memberi sensasi misteri yang menggoda. Membuat kamu berada di Hutan tropis Guianan, Perancis yang hangat dan lembap. Air Signs adalah orang-orang yang senang akan perhatian dan menjadi si social butterfly. Aroma ini sangatlah cocok dengan para Air Signs dengan gayanya yang dinamis dan selalu chic.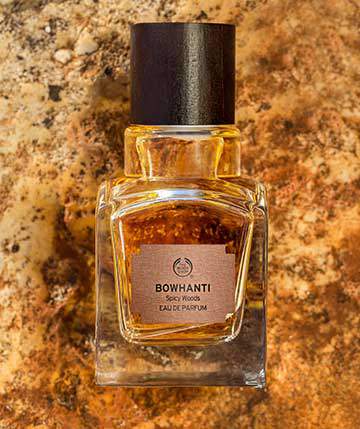 SWIETENIA EAU DE PARFUM
Wangi halus bunga Mahogany dikombinasikan dengan aroma orange flower and leaves menghasilkan aroma segar. Wewangian ini memberi rasa manis yang ringan – cocok untuk Kamu yang sangat aktif, segar dengan sentuhan lembut aroma bunga. Membuat kamu sedang berada di Bangalore, India. Pemilik Earth Signs yang humoris dan selalu bisa memijak dapat menjadi pribadi yang manis dan selalu lighten up the mood.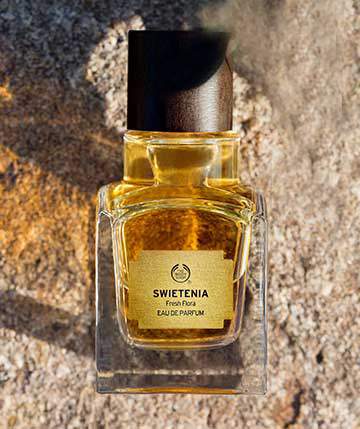 WIDDRINGTONIA EAU DE PARFUM
There's no rules on applying and mixing your favorite scent. Widdrington Eau de Parfum mengombinasikan wangi Clanwilliam wood, cedarwood, sage dan vetiver untuk sensasi maskulin yang menggoda. Seperti membuat kamu sedang berada di Western Cape, Afrika Selatan: angin segar yang bertiup di antara pepohonan di pegunungan Cederberg. Tidak hanya untuk laki-laki, keharuman ini juga sangat unik untuk wanita aktif dan berani. Dan aroma ini bisa menjadi pilihan untuk semua orang di luar sana dengan semua elemen, layaknya parfum lainnya.
Bagaimanapun parfum adalah signature scent pemakaianya. Selain menjadi pelengkap tampilan, tetapi kita tidak sadari bahwa semua parfum adalah cerminan dari karakter kita. Elemen air, api, bumi bahkan angin semua bisa menggunakan parfum apa saja sesuai dengan keinginan kamu, gunakan selera kamu untuk mencampur wewangian yang begitu mencerminkan dirimu. Kelima varian parfum diatas menggunakan alkohol yang dibeli melalui program Community Trade dari Sao Paolo yang merupakan daerah penghasil tumbuhan tebu organik pertama di Brazil.
COMMUNITY TRADE ORGANIC ALCOHOL FROM BRAZIL
Ketika tumbuhan tebu mencapai tingkat kematangannya, tebu dipotong dan meninggalkan bagian induknya yang ditanam ulang setiap 5 tahun untuk memastikan tumbuhan tetap sehat dan produktif. Daun tebu dibersihkan dan diletakkan di tanah tempat tumbuhan tebu untuk pembusukan, menjadi pupuk alam untuk tanah. Kemudian tebu dikemas dan dibawa ke pabrik pengolahan, di mana tebu diolah lebih lanjut menjadi cairan. Sisa dari perasan jus tebu bagasso, digunakan untuk menghasilkan energi yang dibutuhkan pabrik pengolahan. Cairan jus tebu kemudian difermentasi agar menghasilkan alkohol, dan dipisahkan antara alkohol dan air dengan cara dipanaskan untuk menghasilkan alkohol organik yang murni yang kemudian akan membuat semua produk kami terasa lebih manis saat digunakan.