Perawatan kulit untuk pria aktif masa kini

PERAWATAN KULIT TERBAIK DAN MUDAH UNTUK PRIA
Tidak hanya wanita yang harus dan merasa wajib dalam memelihara kulitnya. Pria pun tidak bisa dipungkiri harus merawat kulitnya dengan ekstra, apalagi untuk mendapatkan tampilan maksimal bebas dari kulit kusam dan tidak sehat. Melawan jerawat membandel hingga menunda munculnya tanda-tanda penuaan, bukanlah hal mudah untuk pria yang aktif bekerja di lapangan ataupun atlit yang senantiasa beraktifitas dan berkeringat seharian. Banyak pria bingung ketika dihadapkan memilih produk kulit yang terbaik.
The Body Shop® memiliki rangkaian perawatan kulit Maca Root, diformulasi khusus untuk pria aktif masa kini. Dari pembersih wajah, pelembap, shave cream, hingga after-shave, Maca Root disesuaikan dengan kebutuhan pria aktif yang peduli akan kesehatan kulitnya. Tetap percaya diri untuk tampilkan kulit sehat hanya cukup biasakan diri lewat 4 langkah penting, yaitu:
Langkah Pertama : Cleanse
A splash of cold water does more than wake you up! Minimal, kamu harus bersihkan kulit wajah Anda sebanyak dua kali sehari, pagi sebelum beraktifitas dan malam sebelum tidur. Membersihkan kulit yang terpapar debu dan kotoran dari kegiatan outdoor maupun indoor adalah langkah paling penting. Cleanser is your savior!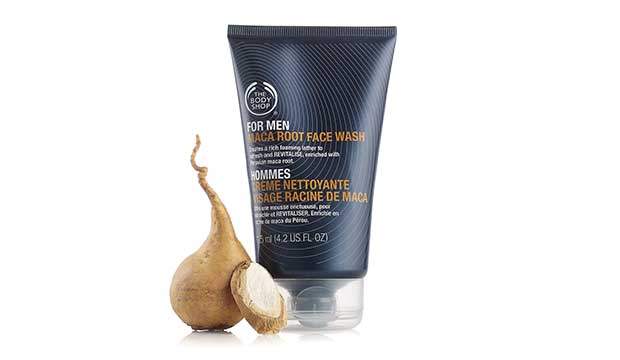 Maca Root Face Wash merupakan pembersih wajah khusus pria dengan aroma segar serta busa yang lembut dan efektif untuk digunakan sehari-hari, menjadikan kulit terasa lembut dan menyegarkan. Cukup dengan aplikasikan secukupnya pada wajah yang sudah dibasuhkan air. Pijat lembut dan bilas hingga bersih. Kulit akan terasa segar! Feel free to lather up after outdoor activity as you please!

Langkah Kedua: Moisturise
Tahukah kamu bahwa saat membersihkan kulit, tidak hanya sel-sel kulit mati dan kotoran yang ter-angkat dari kulit Anda namun juga kelembapan pada kulit Anda? Penting bagi Anda, tidak peduli jenis kulit Anda—normal, kering, maupun berminyak untuk menggunakan moisturiser seperti Maca Root Energetic Face Protector atau Maca Root Balancing Root Protector untuk kulit berminyak.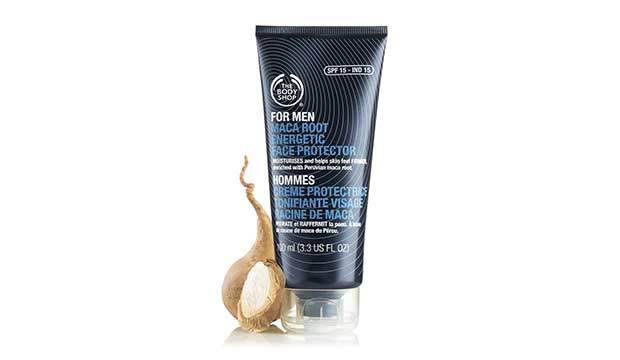 Moisturiser berguna untuk melembapkan sekaligus memberikan keseimbangan air pada kulit. Salah jika kamu ber-pikir, kulit berminyak tidak perlu diberikan pelembap. Karena ternyata banyak faktor yang me-nyebabkan kulit itu memproduksi terlalu banyak minyak, salah satunya karena kulit terlalu kering. Maca Root Energetic Face Protector ini adalah pelembap wajah ringan yang efektif menyeimbangkan kadar minyak di kulit dan memberikan kelembapan yang dibutuhkan, serta membantu menghaluskan serta melindungi dari dampak buruk lingkungan. Aplikasikan seukuran biji jagung keseluruh wajah dengan mengunakan jari.

Langkah Ketiga: Sun Protection
Berada di bawah paparan matahari dapat menjadi petaka bagi kulit kamu. Tidak hanya menyebabkan berubahnya warna kulit akibat terbakar, namun juga terpapar UV A dapat menyebabkan munculnya garis-garis halus di wajah.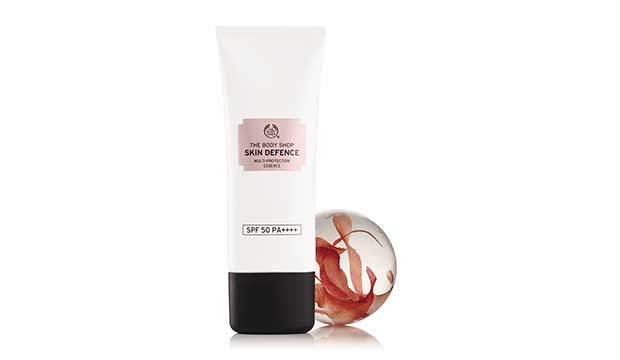 Selain itu, tahukah kamu bahwa salah satu faktor terjadinya kanker kulit disebabkan oleh paparan UVA & UVB? Oleh karena itu, gunakan Skin Defence Multi-Protection Essence SPF 50 PA++++ sebelum beraktifitas di bawah paparan sinar matahari untuk melindungi kulitmu. Re-apply is a must if you're contacting with water or excess sweat!

Langkah Keempat : After Sun Care
Kulit terasa panas dan tidak nyaman setelah seharian beraktifitas? Segera bersihkan wajah dan gunakan Aloe Multi-Use Soothing Gel sebagai pelembap atau masker yang akan memberikan sen-sasi menyegarkan di wajahmu.
Aloe vera dikenal sebagai tanaman ajaib yang mampu mene-nangkan kulit bahkan kulit sensitif sekalipun. Rangkaian Aloe diformulasi khusus untuk kulit kamu yang memerlukan perhatian khusus. Pelembap wajah dan tubuh dengan tekstur ringan yang dapat membantu menenangkan serta menyegarkan kulit kering dan sensitif. Gunakan pada area wajah atau bagian tubuh yang mengalami kemerahan akibat terpapar sinar matahari agar kulit terasa sejuk.