5 IDE KADO UNTUK ULANG TAHUN ORANG TERSAYANG
Sering bingung untuk mencari kado ulang tahun untuk orang tersayang karena takut orang tersebut tidak menyukainya. Begitu banyak pertimbangan dan pilihan, coba 5 ide kado menarik berikut agar kamu tidak salah beli!
1. Lampu Tidur
Lampu tidur dikategorikan sebagai sesuatu yang unik sebagai kado, apalagi dengan banyaknya lampu-lampu tidur yang bentuknya tidak biasa dijual di toko. Lampu tidur dapat di-tujukan untuk semua gender, baik laki-laki dan perempuan. Tinggal pemilihan gaya lampu saja yang disesuaikan.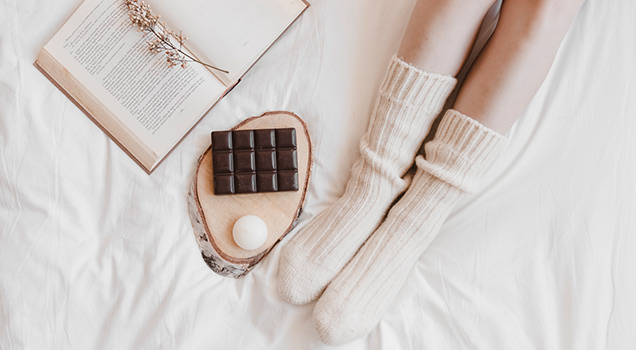 2. Kaos Kaki
Kita sering khawatir ketika sedang memilih kado berupa pakaian akan tidak terpakai ka-rena akan kesempitan maupun tidak selera. Coba pilih kaos kaki sebagi benda yang pal-ing aman. Apalagi sekarang sudah banyak jenis kaos kaki dengan motif ataupun polos yang dapat ditemui di mall.
3. Produk Perawatan Tubuh
Produk Perawatan Tubuh Untuk yang tertarik memberikan skincare, mungkin bisa dimulai dengan memberikan kado produk-produk perawatan tubuh yang lebih netral dan dapat dipakai oleh laki-laki maupun wanita. Apalagi produk perawatan tersebut berguna sekali untuk merawat kondisi kulit tubuh mereka yang kadang terlupakan hari-harinya. Banana Body Care Limited Edition dari The Body Shop adalah rangkaian produk pilihan perawatan tubuh yang sangat rec-ommended untuk dijadikan hadiah. Banana Body Care Limited Edition. Kali ini The Body Shop menghadirkan kembali produk dengan ekstrak pisang yang fun, fruity, dan segar. Terdiri dari 3 varian produk: * Banana Shower Cream Shower cream yang sangat lembut mengandung banana puree organik dari Ekuador. * Banana Body Yogurt Pelembapan kulit sangat bergantung pada kebiasan kita untuk memberikan nutrisi lebih dengan menggunakan moisturizer. Dengan ekstrak pisang dan susu almond organik, pelembap yang cepat meresap dan sangat ringan ini dapat memberikan kulti yang halus dan tetap segar. * Banana Body Butter Body Butter adalah produk yang memberikan kelembapan lebih sepanjang hari jika kulit terasa dehidrasi atau beraktivitas dalam ruangan AC seharian. Dengan tambahan Shea Butter, produk ini menjadi penyelamat untuk kulit yang super kering.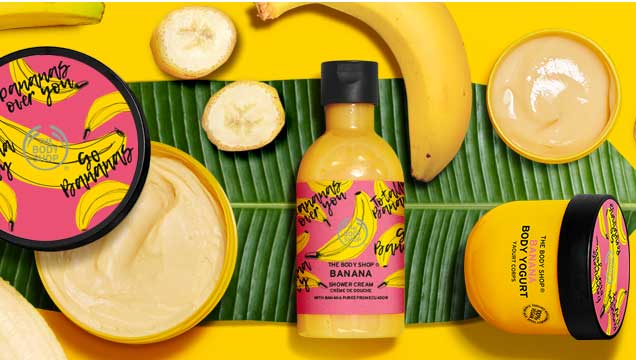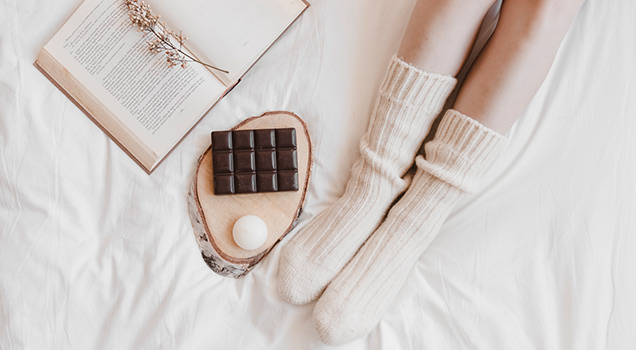 4. Kaca
Kaca adalah salah satu tool yang sering kta tidak anggap, padahal kita memerlukannya. Kenapa tidak untuk memberikan hadiah kaca untuk vanity atau standing mirror yang kekinian agar setiap kali orang tersayang bersolek, mereka jadi ingat kita!
5. Selimut
Selimut kecil berbahan nyaman yang bisa dibawa kemana-mana adalah salah satu hadiah yang menarik dan sangat berguna untuk pemakainya. Apalagi sekarang banyak pilihan selimut-selimut polos dengan warna=warna yang cantik berukuran untuk satu orang pemakai. Memberikan hadiah yang handy pasti lebih awet dan akan terus terpakai.