NIKMATI SENSASI SPA SETIAP HARI SESUAI KEBUTUHANMU!
Tantangan apa yang kamu hadapi hari ini? Mulai dari kuliah sampai kerja, tantangan yang kita hadapi setiap hari membuat kamu terus belajar dan produktif. Punya banyak kegiatan membuat kamu merasa puas akan diri sendiri dan terkadang, tidak ada hal yang lebih baik daripada merasa puas akan diri sendiri. Meskipun demikian, hari yang packed dengan aktivitas melelahkan membutuhkan cara yang tepat untuk menyeimbangkannya. Dengan empat ritual Spa of the World dari The Body Shop, kamu akan merasakan kenikmatan spa setiap hari. Hadir dalam empat 'ritual': relaxing ritual, firming ritual, revitalising ritual, dan blissful ritual, rangkaian Spa of the World™ dari The Body Shop menghadirkan elemen-elemen dunia yang akan memberikan sensasi spa yang menakjubkan. Dengan keharuman aromaterapi autentik, rangkaian Spa of the World™ akan membawakanmu aroma alam yang sangat nyata.
Aroma bunga peony yang menimbulkan perasaan rileks bisa kamu temukan dalam Adriatic Peony Shower Cream. Krim mandi andalan dari seri relaxing ritual ini terinspirasi dari Japanese Camellia Velvet Body Cream. Lembut, menenangkan, dan mengurangi ketegangan, Adriatic Peony Bath & Shower Cream memiliki tekstur krim yang terkesan seperti velvet. Untuk rileksasi maksimal, African Ximenia Scrub dan Japanese Camellia Cream akan menjadi teman yang tepat bagi bagimu.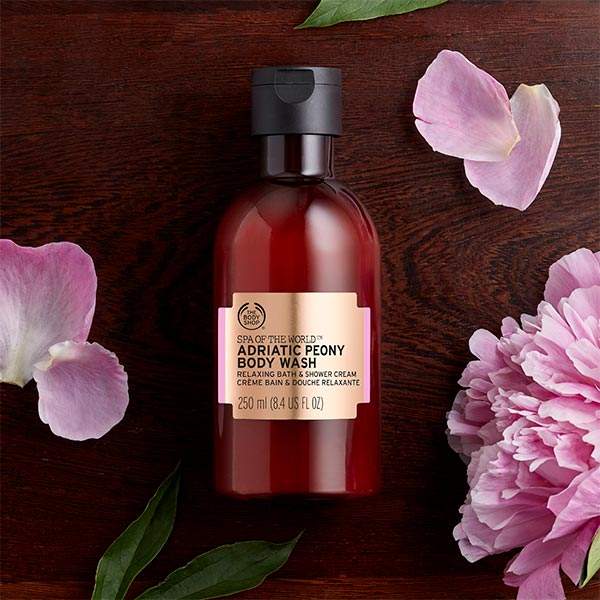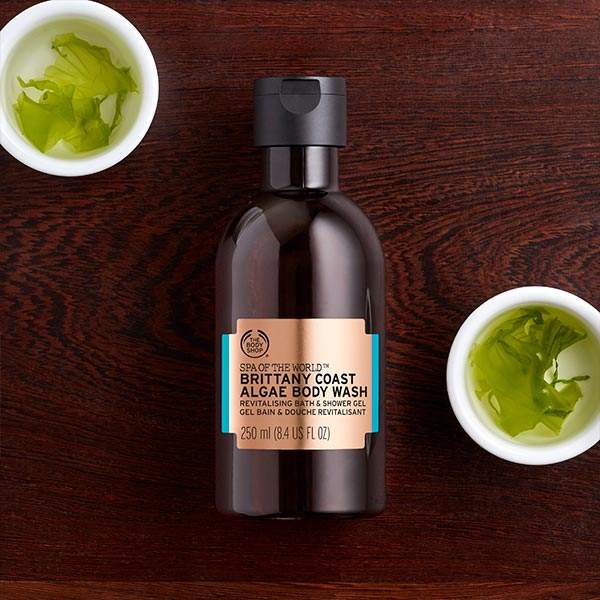 Untuk mengembalikan kesegaran, kamu bisa mencoba revitalising ritual Brittany Coast Algae Shower Gel. Kandungan sea mineral punya efek menghidupkan kembali energi dan pikiran kamu yang sibuk setelah seharian beraktivitas. Usap gel pada kulit tubuh yang sudah basah dan pijat secara melingkar. Lengkapi revitalising ritual dengan Mediterranean Sea Salt Scrub dan Atlantic Seaweed Gel Cream.
Tidak ada yang lebih membahagiakan daripada kenikmatan spa setelah seharian sibuk beraktivitas. Hangat dan memanjakan, Tahitian Tiaré Body Wash dari blissful ritual The Body Shop akan menjadikan tubuh dan pikiranmu merasa nyaman. Tahitian Tiaré Body Wash adalah produk mandi dalam bentuk oil-in-gel yang terbuat dari bahan utama monoi oil, perpaduan coconut oil dan ekstrak bunga tiaré. Rangkaian blissful ritual ini tidak akan lengkap tanpa Hawaiian Kukui Cream, produk yang menginspirasi Tahitian Tiaré Body Wash, serta Brazilian Cupuaçu Scrub-In-Oil.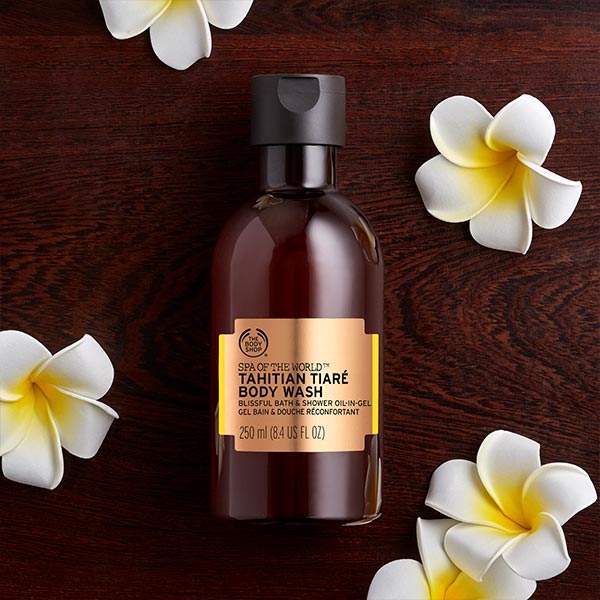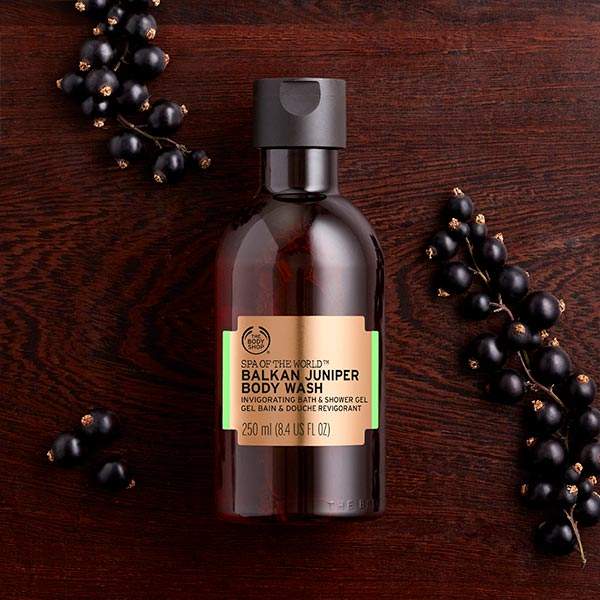 Setelah menyegarkan, menenangkan, dan memanjakan, rangkaian Spa of the World menghadirkan firming ritual dengan Balkan Juniper Bath & Shower Gel di front row-nya. Merupakan racikan terbaik dari bahan terbaik – juniper berry fruit oil, caffeine, dan Community Trade honey dari Ethiopia – Balkan Juniper Shower Gel akan membersihkan serta membuat kulit terasa kencang. Dalam firming ritual Spa of the World™, mengencangkan kulit akan lebih achievable dengan tambahan produk French Grape Seed Scrub dan Ethiopian Green Coffee Cream. Seluruh produk dalam Spa of the World™ merupakan cara yang tepat untuk melepas kepenatan setelah hari yang panjang.