Tren Glass Skin yang Wajib Kamu Ketahui
Dalam dunia skincare, ada-ada saja tren yang muncul dalam mencapai hasil kulit yang luar biasa sehat dan berkilau. Tren glass skin yang dipopulerkan oleh para YouTube-er Korea, seperti Liah Yoo, Joan Kim, dan lainnya menjadi sangat popler dengan me-nayangkan step-by-step untuk mendapatkan tampilan kulit yang clear, dewy, dan berki-lau bak tidak ada pori-pori yang muncul satupun. Bagaimana trik yang pas untuk mendapatkan glass skin? Simak langkah berikut.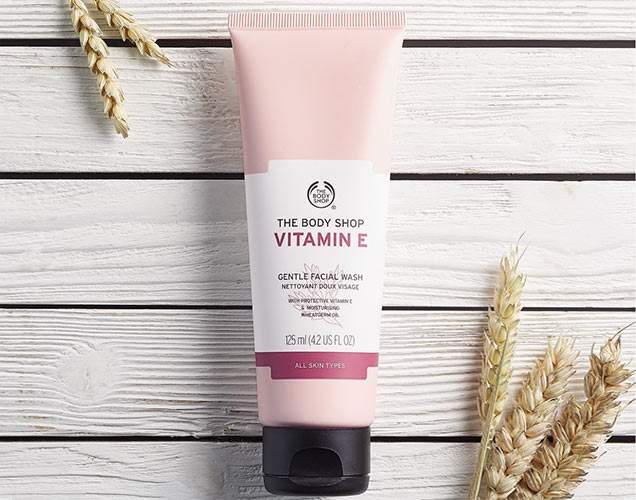 1. Bersihkan Wajah dengan Produk yang Tepat Tren glass skin memperlihatkan kulit yang begitu mulus tanpa cela, sehingga kita harus mulai dari membersihkan segala kotoran dan debu pada pori-pori. Menggunakan pem-bersih wajah yang berupa sabun sangatlah tricky, hal ini dikarenakan sabun cenderugn akan memberikan kondisi kulit yang kering. Tetapi, jangan khawatir, Gentle Facial Wash dari seri Vit E The Body Shop menjadi produk yang paling recommended dalam step ini. Dari bahan-bahan alami yang kaya akan Vitamin E, Gentle Facial Wash ini dapat mem-bersihkan wajah dari debu, kotoran, hingga melindungi kulit dari radikal bebas pada lingkungan, tanpa membuat kulit terasa kering setelahnya.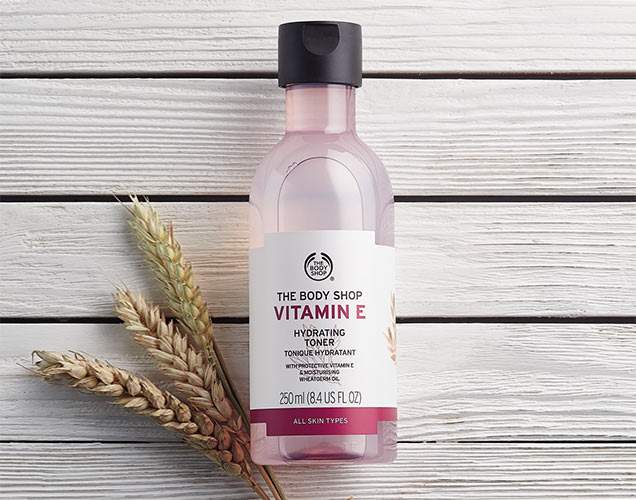 2. Gunakan Hydrating Toner Untuk memastikan wajah kita sudah bersih, toner menjadi tahap yang tidak kalah pent-ingnya. Hydrating Toner adalah toner yang mampu mengangkat sisa-sisa dari pembersih wajah, kotoran, makeup, dan debu tanpa membuat kulit kering. Vit E Hydrating Toner dari The Body Shop adalah pasangan yang tepat untuk berada dalam step ini. Hanya dengan sapuan kapas yang sudah dibubuhi terlebih dahulu, kita dapat membersihkan bagian wajah dan leher dengan seksama.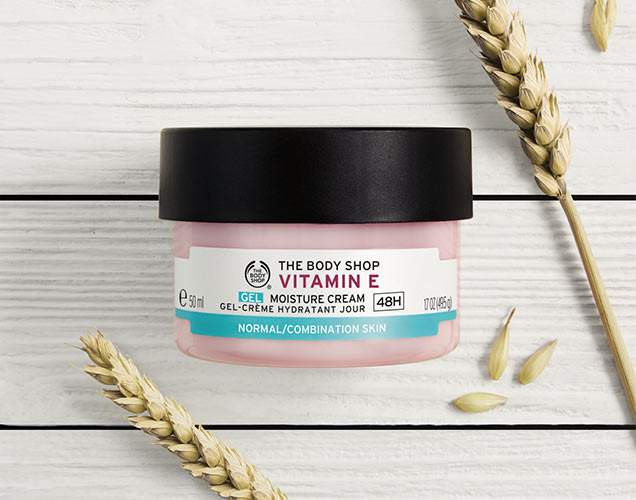 3. Hydrating Cream adalah Kuncinya Glass Skin memperlihatkan kulit yang tidak hanya mulus dan berkilau, tetapi juga sangat dewy, Untuk mendapatkan tampilan yang dewy ini adalah dengan memastikan kita tidak pernah melewatkan tahap pelembab atau moisturizer. Mempertahankan elastisitas dan kelembapan pada kulit ini tidak lepas dari kandungan hyaluronic acid, aloe vera, dan vit-amin E yang memberikan antioksidan tinggi. The Body Shop Vitamin E Gel Moisture Cream menjadi produk rekomendasi dengan formula yang dapat memberikan 48 jam kelembapan tanpa rasa lengket dan sangat fresh. Menjadikan kulit terasa lembab dan halus untuk pemakainya.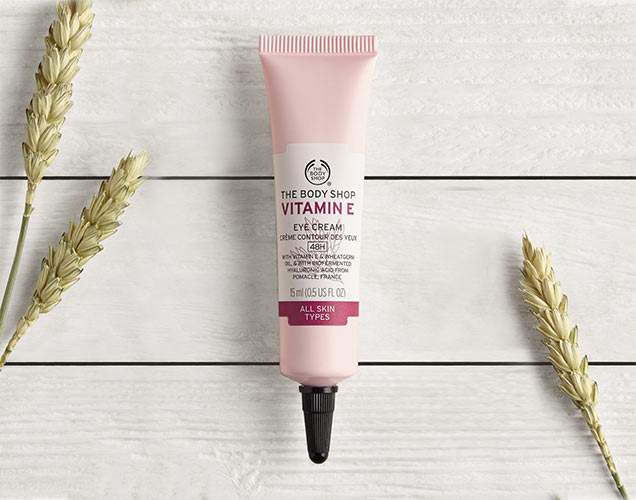 4. Jangan Lupakan Bagian Mata Kita sering melewatkan bagian mata yang sebenarnya krusial. Tanpa kita sadari, tidak memberikan asupan pelembab yang cukup untuk mata dapat mempercepat kerutan halus dan warna lingkar mata yang lebih gelap. Coba mulai gunakan eye cream yang mampu mengurangi kerutan dan lingkaran gelap pada mata dengan produk Vitamin E dari The Body Shop. Vitamin E Eye Cream yang dapat memulihkan kelembaban dan kekenyalan sekitar mata dengan light diffusing particles yang membantu mencerahkan kulit.

5. Penyelamat Kulit Kering Untuk kita yang berkerja di ruangan AC atau beraktivitas dalam keadaan yang dapat memberikan efek dehidrasi pada kulit, jangan pernah lupakan facial mist yang menjadi andalan dikala sibuk. Untuk mempertahankan dewy effect pada tren glass skin, gunakan facial mist untuk sesekali kelembaban yang instan. The Body Shop Face Mist dengan organic aloe vera adalah facial mist yang cepat diserap kulit dan dengan cepat memberikan rasa segar dan tampilan kulti yang sehat serta halus. Disesuaikan dengan kebutuhan kulit kita, produk ini dapat menjawab keluhan masalah kulit seperti:
- Dull Skin Skin
Gunakan varian Rose Dewy Glow agar memberikan plumped skin dengan efek dewy, sehat, dan berkilau.
- Uneven Skin Tone
Ratakan warna kulit wajah anda dengan Strawberry Smoothing yang dapat memberikan hasil helathy-looking finish dan memberikan efek velvet skin.
- Sensitive Skin
Dengan ekstrak air kelapa, Coco Calming Fase Mist membantu menenangkan kulit yang sensitif sehingga terasa lebih segar dan calm.
- Tired Skin Berikan
energi pada kulit yang lelah dengan Mandarin Energising Fase Mist untuk tampilan kulit yang lelah dan kusam.
- Combination Skin
Berikan sensasi segar dan dingin untuk kulit kombinasi yang sering mengeluarkan minyak berlebihan. Mint Mattifying adalah face mist yang dapat memberikan hasil shine-free untuk kulit kombinasi.