FUJI GREEN TEA™ REFRESHINGLY PURIFYING CLEANSING HAIR SCRUB
Temukan rahasia rambut indahmu dengan produk pembersih rambut revolusioner kami.
Mungkin beberapa dari kita merasa tidak membutuhkan clarifying atau purifying shampoo, namun jika kita menggunakan dry shampoo, hair spray, pomade, bahkan diwarnai maka purifying shampoo dapat menjadi solusi rambut sehatmu! Purifying shampoo diformulasi untuk mengangkat sisa kotoran dan residu produk yang mengendap di rambutmu dan tidak hilang hanya dengan shampoo biasa. Penggunaan rutin purifying shampoo akan membersihkan batang rambut dan kulit kepala, maka rambut indah dan sehat tak lagi menjadi impian semata. Salah satu purifying shampoo revolusioner dari The Body Shop adalah Fuji Green Tea™ Refreshingly Purifying Hair Scrub, merupakan produk hair scrub pertama dan satu-satunya di Indonesia.
WHAT IS THAT?
Diformulasi dengan green tea dari Jepang, salt crystal, mint menthol, dan Community Trade honey dari Ethiopia, hair scrub adalah gentle deep cleanser untuk kulit kepala dan batang rambut. Bayangkan body scrub untuk rambut kamu dengan butiran garam yang lembut dan berbuih saat diberikan air. Unik bukan?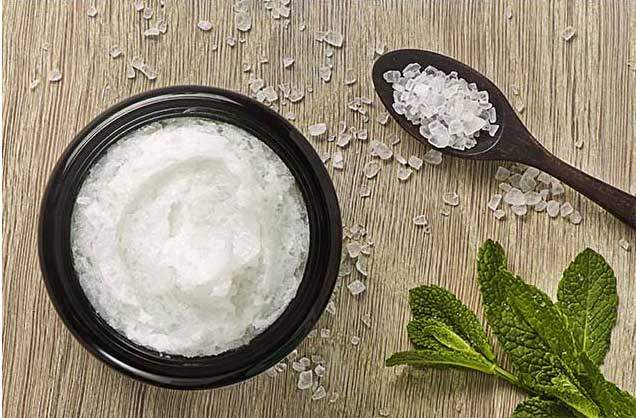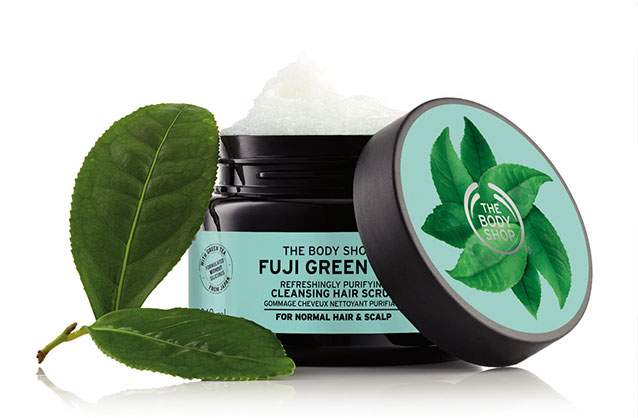 Fuji Green Tea™ Refreshingly Purifying Hair Scrub sendiri membantu mengurangi rasa gatal di kulit kepala akibat pencucian rambut yang tidak tuntas atau penumpukan residu produk styling, debu, asap, dan keringat. Butiran scrub dan mint menthol membantu menstimulasi aliran darah pada kulit kepala, aroma citrus yang menyegarkan juga membantu memberikan efek relaksasi saat kamu mandi.
Tenang saja, kamu bisa menggunakan hair scrub ini 2-3 kali seminggu karena formulanya lembut dan tidak membuat rambut menjadi kering dan tentunya disesuaikan dengan kebutuhan rambutmu ya! Semakin sering menggunakan produk styling, berolahraga, dan melakukan aktivitas di bawah paparan sinar matahari.
HOW TO USE IT?
Oke! Kamu pasti merasa aneh dengan hair scrub karena khawatir butiran scrub akan tertinggal di rambutmu, Worry not! Begini cara menggunakan hair scrub:

ADUK RATA
Gunakan jari tangan atau spatula bersih

AMBIL SCRUB
Sebanyak kira-kira satu sendok makan

TUANG DI TELAPAK TANGAN
Beri sedikit air dan gosok perlahan hingga halus

PIJAT LEMBUT
Rasakan sensasi dingin di kulit kepala
THAT'S IT
Kamu tidak perlu menggunakan shampoo karena hair scrub sudah bekerja sebagai shampoo, bahkan membantu mengangkat sel-sel kulit mati di kulit kepala! Untuk menjaga rambutmu tetap indah dan sehat, kami juga menyarankan untuk menggunakan Fuji Green Tea™ Refreshingly Purifying Shampoo dan conditioner untuk mengembalikan kelembapan rambut. Tunggu apalagi, dapatkan rambut indah, sehat, dan mudah diatur dengan rangkaian Fuji Green Tea™ dari The Body Shop. Kami berani jamin, kamu gak akan menyesal!