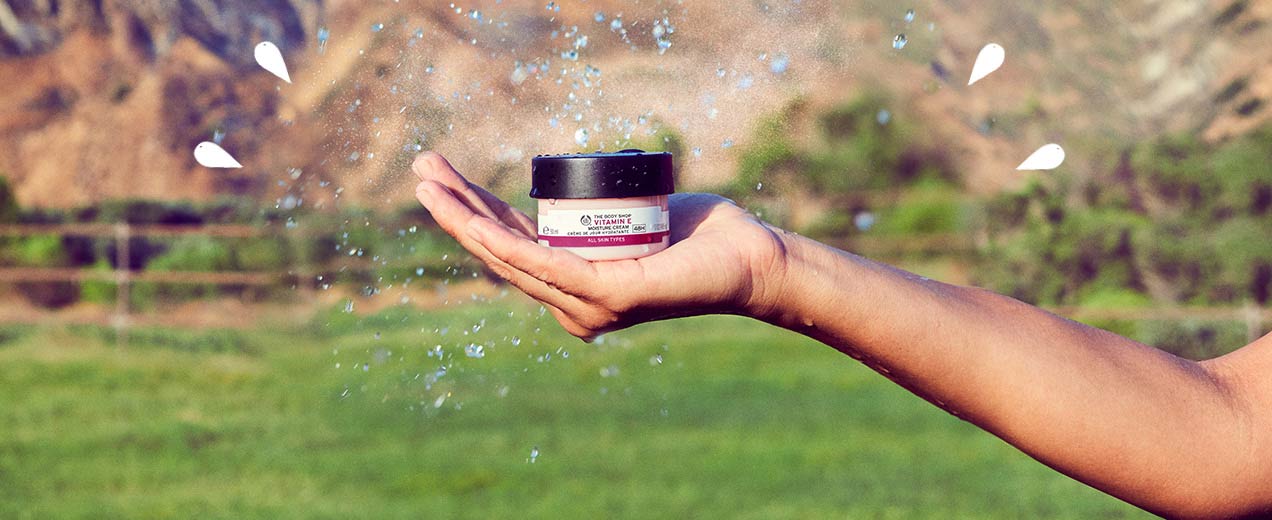 Hyaluronic acid menjadi buah bibir, terutama di dunia kecantikan. Namun, bagaimana hyaluronic acid ini memberikan manfaat bagi kulit? Temukan cara kerja zat yang melembapkan dan memberikan efek kenyal pada kulit, dan temukan juga asal usul hyaluronic acid yang terkandung pada rangkaian Vitamin E.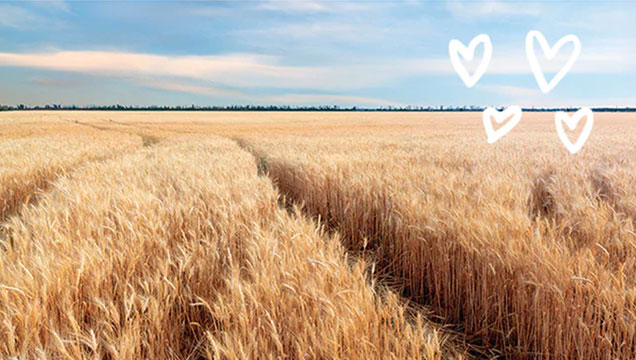 WHAT IS HYALURONIC ACID?
Hyaluronic acid adalah polisakarida alami yang dihasilkan dan berada di dalam tubuh secara alami untuk menjaga kelembapan pada sel-sel kulit. Berkerja seperti spons yang menyerap air dari tubuh dan menjaga kulit tetap lembap. Namun, seiring berjalannya waktu, produksi hyaluronic acid menurun. Jangan khawatir! Hyaluronic acid juga didapatkan dari alam, seperti gandum yang terfermentasi.
HOW CAN HYALURONIC ACID HELP YOUR SKIN?
IT LEAVES SKIN FEELING FRESH AND LOOKING PLUMPER
Hyaluronic acid melembapkan kulit secara intensif dengan menjaga kadar air pada kulit. Ketika kulit terhidrasi, kulit akan tampak kenyal, halus, dan lembut.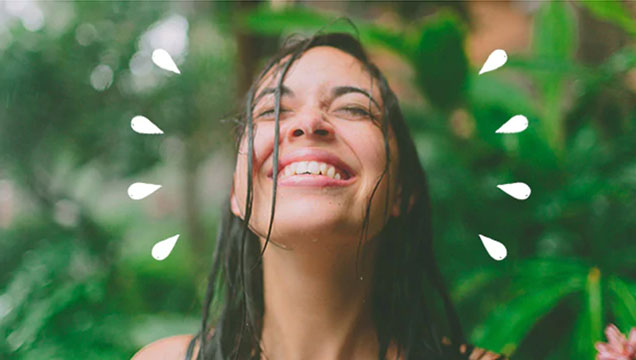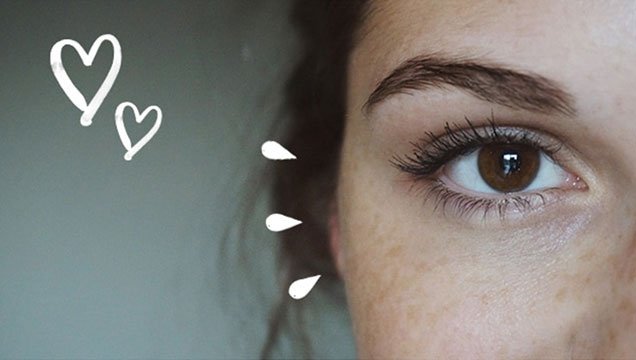 IT HELPS REDUCE THE APPEARANCE OF FINE LINES AND WRINKLES
Menggunakan hyaluronic acid pada skincare sehari-hari dapat membantu menjaga kulit terhidrasi dan kenyal, serta membantu meratakan tekstur permukaan kulit terutama membantu melembapkan kulit di area mata.
Tahukah Anda bahwa kulit di area mata membutuhkan pelembap setiap harinya? Hal ini dikarenakan kulit area mata lebih 10 kali lebih tipis dari pada kulit wajah, sehingga tanda kelelahan dan garis-garis halus muncul pertama di area mata.
VITAMIN E IS OUR MOST ICONIC SKINCARE RANGE
Rangkaian Vitamin E hadir dengan Vitamin E Moisturiser yang cocok digunakan untuk semua jenis kulit. Atau pelembap yang tidak mengandung minyak, yaitu Vitamin E Moisture Gel-Cream yang ringan dan tidak lengket—sesuai untuk kulit kombinasi. Dan Vitamin E Intense Moisture Cream yang mengandung kadar pelembap lebih tinggi sehingga sempurna untuk kulit yang kering dan sangat kering.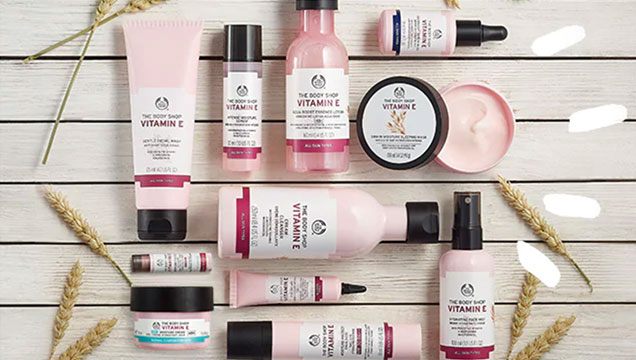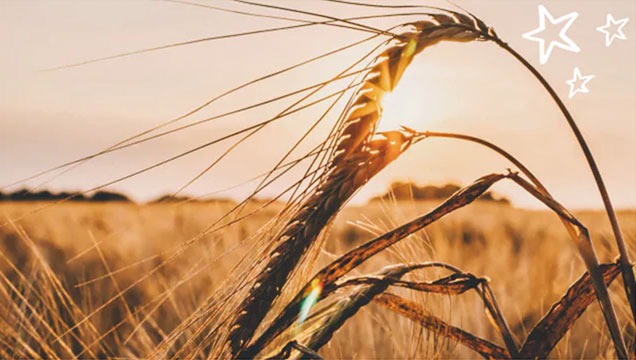 WHERE DOES OUR HYALURONIC ACID COME FROM?
Hyaluronic acid kami berasal dari tangkai gandum yang tersisa dari pertanian gandum di Pomacle, Prancis. Diekstrak dengan metode 'biofermentasi' dan ditambahkan pada rangkaian Vitamin E kami.
ENJOY THE BENEFITS OF HYALURONIC ACID ON THESE PRODUCTS
ADD MORE HYALURONIC ACID TO YOUR EVERYDA SKINCARE ROUTINE
STEP 1: Bersihkan wajah dengan Vitamin E Gentle Facial Wash
STEP 2: Kembalikan pH alami kulit dan persiapkan kulit untuk tahapan skincare selanjutnya dengan Vitamin E Essence Lotion
STEP 3: Jangan lupakan area sekitar mata! Gunakan Vitamin E Eye Cream dengan cara menepuk perlahan.
STEP 4: Melembapkan dan melindungi kulit? Yes! Gunakan Vitamin E Moisture Gel-Cream yang ringan dan tidak terasa lengket.
STEP 5: Di malam hari, gunakan Vitamin E Night Cream yang melembapkan secara intensif dan membantu mencegah hilangnya kelembapan kulit saat Anda terlelap!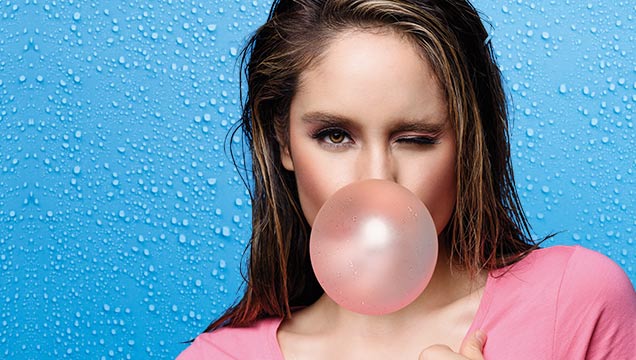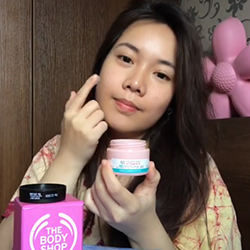 The Body Shop Indonesia sent me a Vitamin E Gel Moisture Cream! The only differences are this has more citrus-y smell than the other Vitamin E range since it is formulated with raspberry extract. The lightweight gel texture does a great job in hydrating my combination skin without leaving me feeling greasy. Awalnya penasaran aja mau coba, eh ternyata beneran suka! #PopofHydration.
Diella Giovanni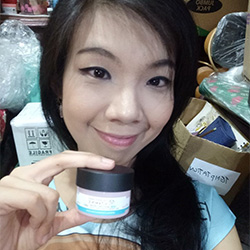 Pas tau ada Vitamin E Gel Moisture Cream dan ditulis for normal or combinaton skin, aku jadi kepo deh. Baca review dari pengguna The Body Shop UK, alhasil makin kepoo. Dan ternyataaaaa wanginya enak dan menenangkan. Teksturnya juga cepat meresap. Aku menyarankan untuk menggunakan krim ini tipis-tipis untuk mencegah rasa lengket di siang hari. #PopofHydration
Gabriela Melisa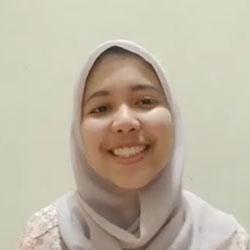 Kulitku cenderung kering sehingga aku selalu menggunakan pelembap di pagi dan malam hari. Pelembapku selama ini adalah Vitamin E dari The Body Shop Indonesia. Alhamdulilah cocok banget sampai sekarang, dan setelah mencoba Vitamin E Gel Moisture Cream aku makin suka karena cepat meresap dan tidak membuat wajah menjadi lengket. #PopofHydration
Firda Yunirma


*While stock last
*Free delivery with any purchase must include Vit E Gel Moist Cream