YOU CAN LOOK GOOD, FEEL GOOD, AND DO GOOD
THE IMPACT OF BEAUTY WASTE IS NOT SO BEAUTIFUL
Mungkin di antara kita masih ada yang sibuk mempercantik dan merawat diri setiap harinya dengan berbagai produk kecantikan. Tapi sadar nggak sih? Selagi kita melakukannya, ada dampak yang nggak cantik buat lingkungan kita lho. That's beauty waste. Kemasan kosmetik dan skincare yang kamu gunakan menjadi salah satu kontributor sampah terbesar lho. Setiap tahunnya, ada sekitar 120 miliar kemasan produk kecantikan yang menumpuk menjadi sampah.*
SO, WHAT SHOULD WE DO?
Pertama-tama, kita harus pintar-pintar memilih produk dulu. Coba cek produk yang kamu gunakan, apakah kemasannya bisa didaur ulang? Kalau sampai tidak, bisa-bisa kamu ikut jadi kontributor sampah produk kecantikan. Berikutnya, pilih produk yang punya kemasan ramah lingkungan atau punya program yang bertanggung jawab terhadap kemasan yang dihasilkannya. Untungnya, sejak 2008 The Body Shop® punya program Bring Back Our Bottles yang fokus mengedukasi dan terus mengajak customer untuk mengembalikan kemasan kosong produk The Body Shop® agar bisa didaur ulang. Hasilnya sebanyak 9 juta+ kemasan telah terkumpul dari customer.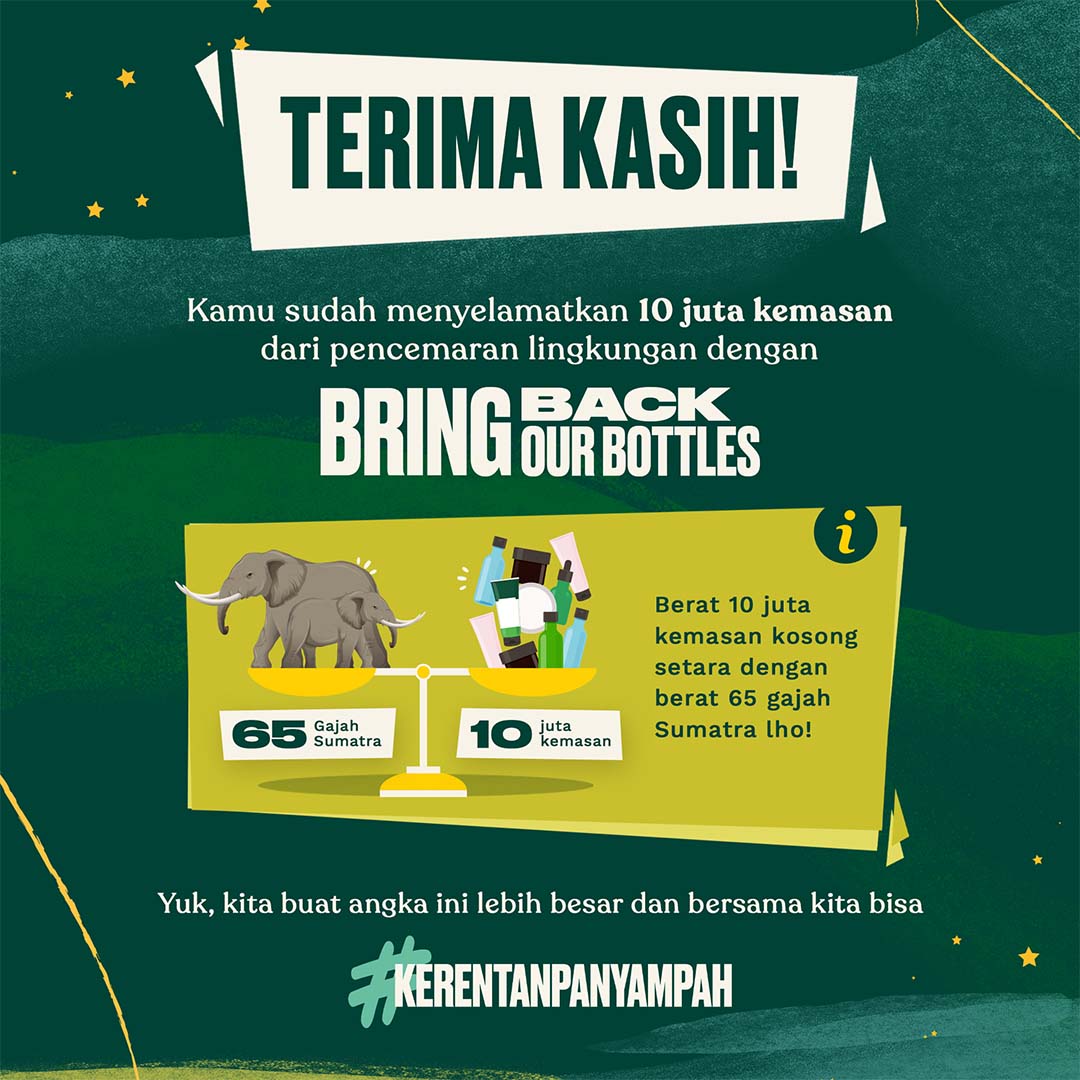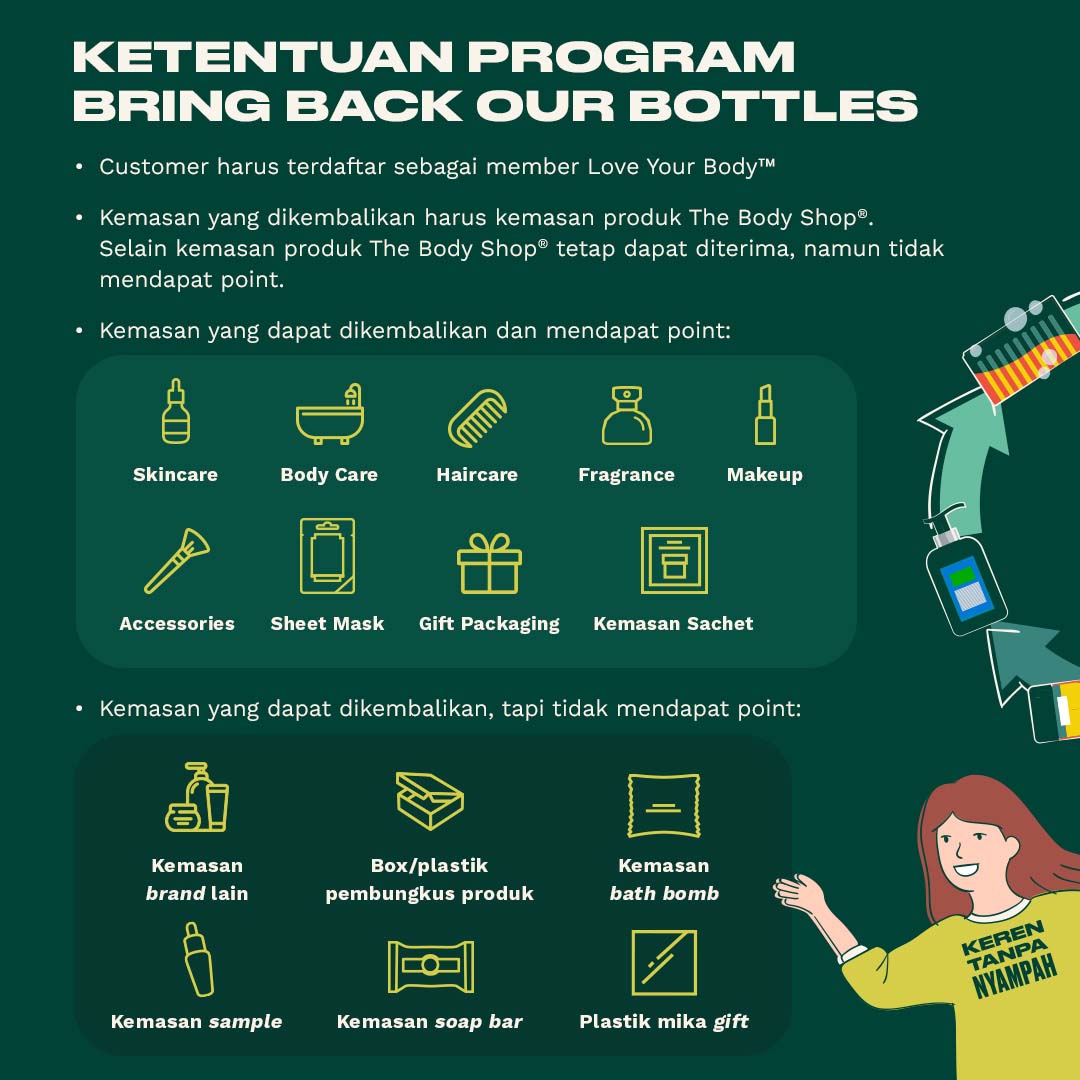 ON TO A CIRCULAR ECONOMY, WE GO!
Komitmen kami menjalankan Bring Back Our Bottles adalah ingin menuju circular economy, yaitu sistem ekonomi yang menggunakan sumber daya secara terus menerus hingga tidak menghasilkan sampah. Kami menggunakan kembali, mendaur ulang, hingga menciptakan ulang untuk meminimalkan sumber daya, limbah, polusi, dan emisi karbon.
YOU CAN SUPPORT BEAUTY WITHOUT WASTE!
Sekarang saatnya kamu ambil bagian! Yuk kembalikan kemasan kosong The Body Shop® yang kamu pakai, dan kamu bisa dapatkan keuntungan berupa poin member. Nantinya kemasan kosong yang telah kamu kembalikan akan kami olah bersama eCollabo8 untuk menjadi barang baru, seperti soap dish dan pocket mirror. Kamu bisa mendapatkan produk ini dengan belanja minimum Rp750.000.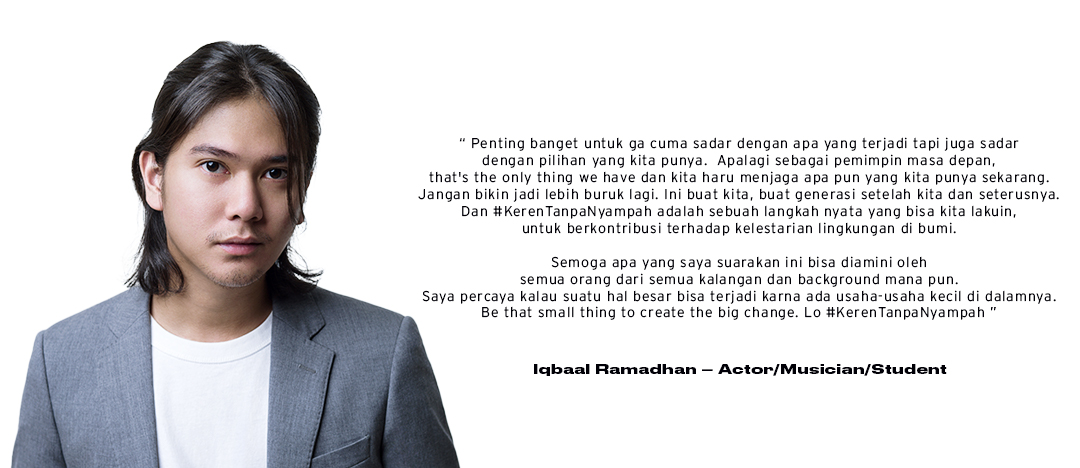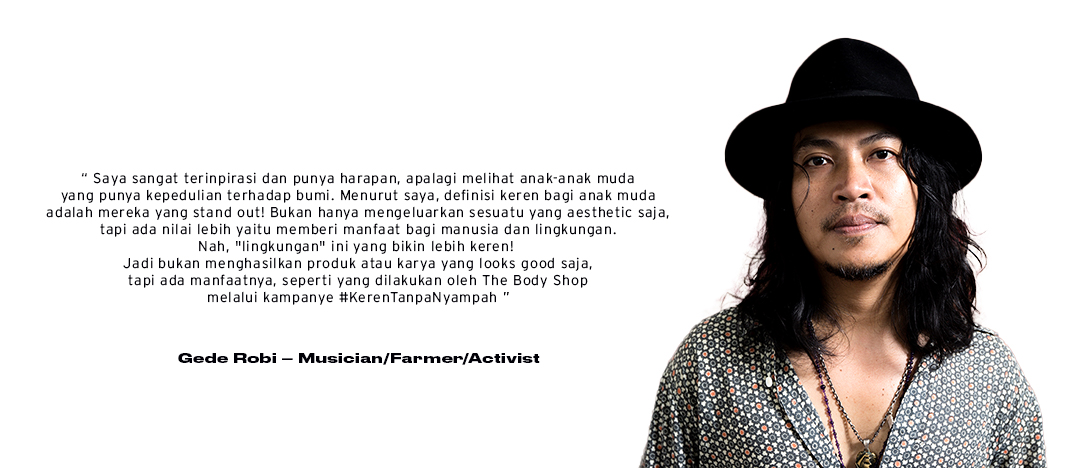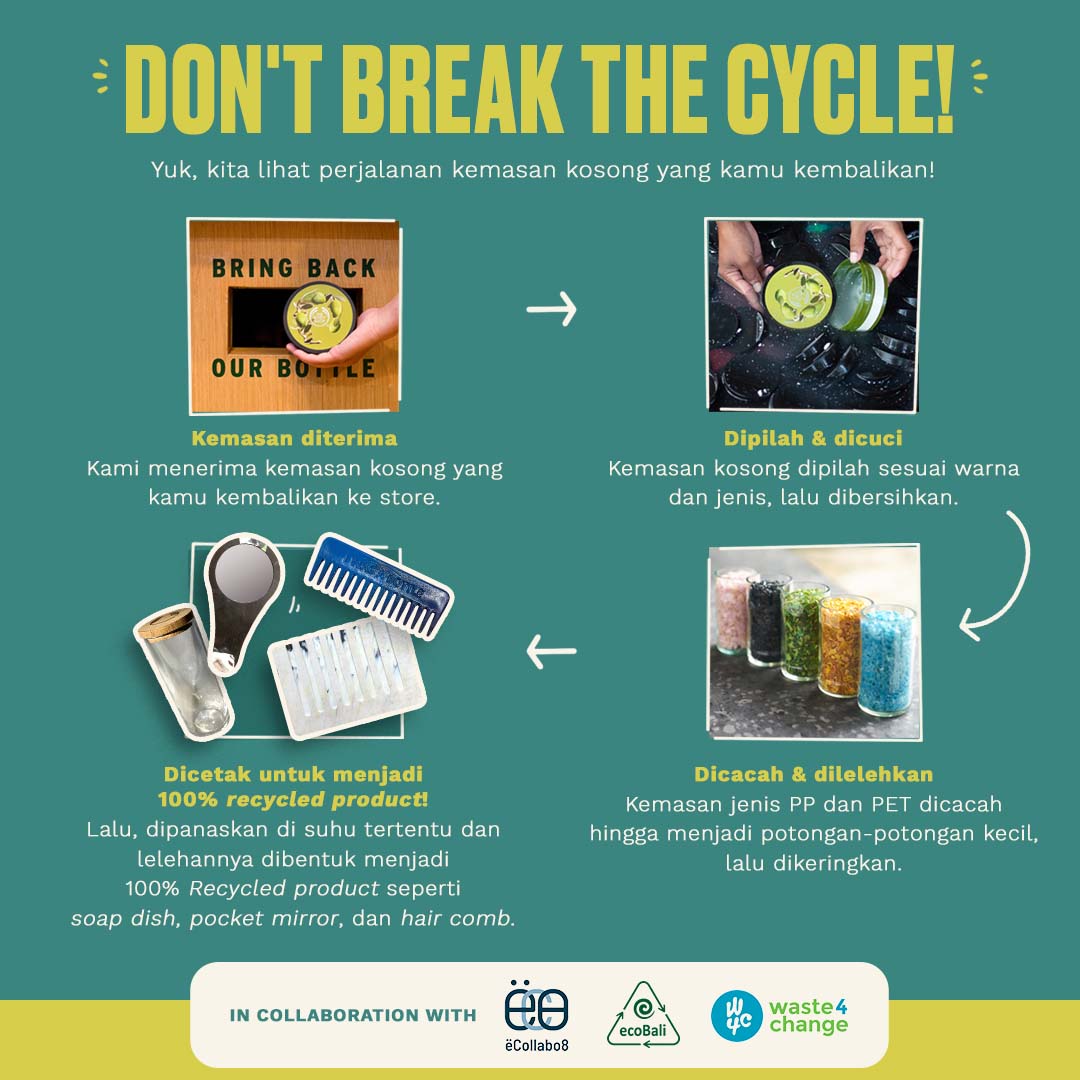 DONATE NOW FOR A GREENER EARTH!
Selain itu, kamu juga bisa mendukung kami bersama Kopernik, Pulau Plastik, Gerakan Indonesia Diet Kantong Plastik, dan Ecoton untuk terus memberikan edukasi bahaya plastik sekali pakai dan dan mendorong perubahan gaya hidup menuju bumi yang lebih hijau dengan berdonasi melalui pembelanjaan di store, website, atau mobile apps.
Mari bersama jadi #KerenTanpaNyampah!
Sumber: *Data dari Zero Waste Week 2018
---
#KERENTANPANYAMPAH DENGAN REFILL STATION
Tunjukkan aksi nyata untuk membersihkan planet ini. Yuk, kurangi sampah dengan mulai beralih ke kemasan refill. Cari tahu bagaimana kamu bisa #KerenTanpaNyampah dengan Refill Station!​